Angular JS Training in Chennai
Get commenced to become a hands-on expert on Angular JS!
Angular JS Training in Chennai offered by IntelliMindz is the most powerful Angular JS Training ever offered with Top Quality Trainers. This course will teach you every essential feature and version of the Angular framework. Our Angular course in Chennai at IntelliMindz is curated by industry professionals to help you acquire skills in Angular components, Bootstrap, TypeScript, etc. Our professional trainers will focus on every detail to make sure you gain the best knowledge in terms of Angularjs. The candidates are allowed to practice throughout the day after your class timings at IntelliMindz Angularjs lab with dedicated resources available to help you at every step. After completing the angular course with real-time projects you will be provided with job assistance. Start your career in Angularjs by enrolling for Angular JS certification training in Chennai at IntelliMindz today!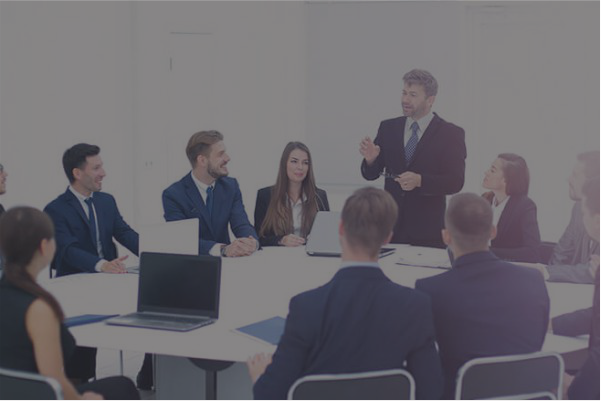 Upcoming Batch Schedule for Angular JS Training in Chennai
(Class 1Hr – 1:30Hrs) / Per Session
(Class 1Hr – 1:30Hrs) / Per Session
(Class 1Hr – 1:30Hrs) / Per Session
(Class 1Hr – 1:30Hrs) / Per Session

Can't find a batch you were looking for?
Syllabus of Angular JS Training in Chennai
Angular JS Corporate Training in Chennai
If you are looking to Train a Group of employees in your organization then contact our Corporate Training Coordinator for more details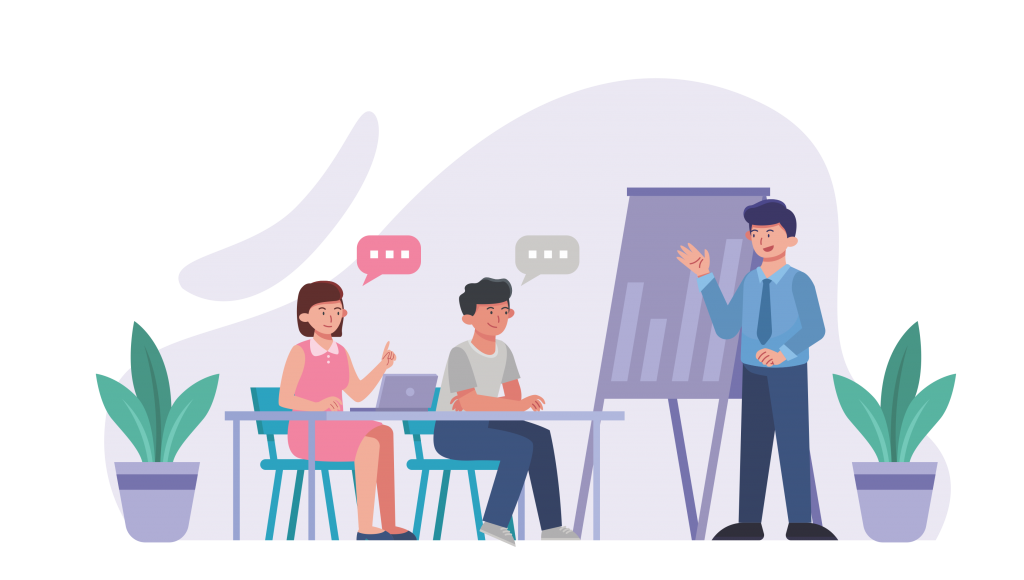 Angular JS Certification Training in Chennai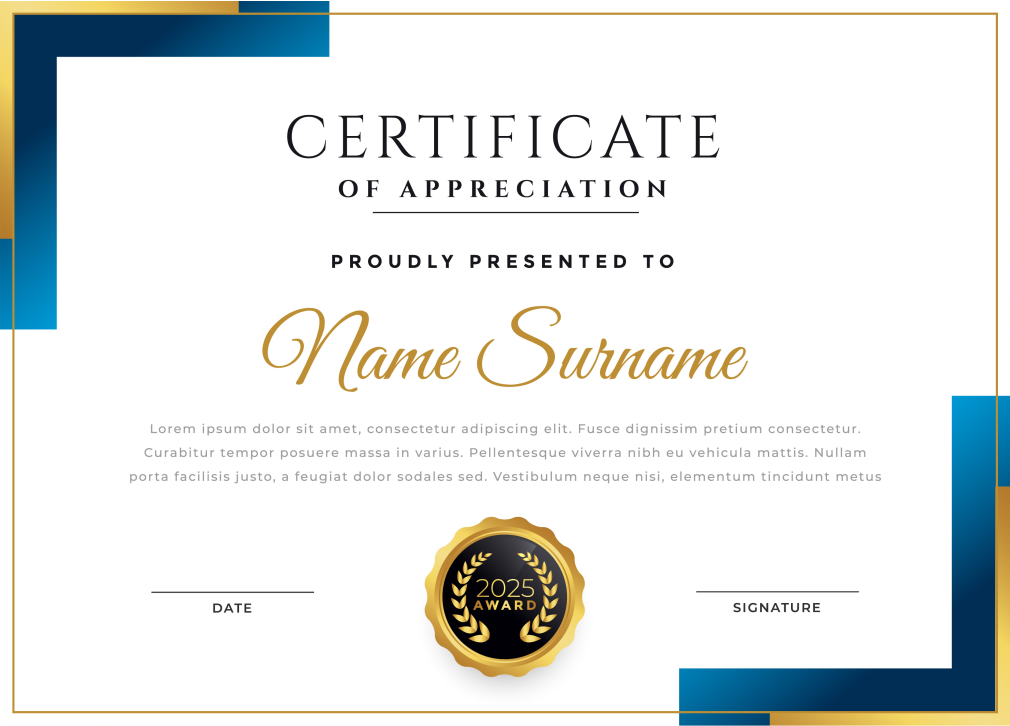 Angular JS Certification Training in Chennai
IntelliMindz offers exclusive corporate cum placement training programs for fresher to get employed easily. Our training programs and course content are designed to assist learners to achieve their career goals. The trainer gives complete Independency to the student, to explore the subject and learn based on actual time projects and case studies. Angular Js training in Chennai at IntelliMindz is designed to assist learners to achieve their career goals. Angular Js certification training in Chennai at IntelliMindz offers various learning modalities, practical exposure, updated curricula, experienced and knowledgeable instructors, and other facilities crucial to completely preparing you for the certification exams. Experienced professionals with over a year of expertise in certain platforms provide training at IntelliMindz. The certification is provided after the successful completion of our training and practical-based assignment. Having our IntelliMindz Angular Js certificate along with your resume helps in prioritizing your profile during the interview process, and also it opens the door for a wide range of career opportunities.
Career Assistance:
The candidate will be provided career support through resume workshops and interview preparation sessions for several roles in this technology. You would also partake in several job fairs organized by IntelliMindz regularly. Besides the above-mentioned, many other attributes make IntelliMindz is the best place to take up Angular Js online training in Chennai. Join yourself in the Angular Js course today.
Working on LIVE Project: You will get an opportunity to work on real-time time projects.
Flexible Timing: At IntelliMindz you will get Ultimate Flexibility. You can pick the schedule whatever suits you the best.
Affordable Fees: In our training center fees are not only affordable, but you can pay the fees in Installment.
Job Opportunities: IntelliMindz Angular Js Certification course in Chennai will help the student to kick-start their career. Many companies welcome Angular Js Certified professionals. IntelliMindz Angular Js Certification will help you to land a job at the below-listed top MNC companies are IBM, Accenture, Upwork, LEGO, Gmail, Forbes, etc.
Angular JS Training Features
Angular JS Training in Chennai Trainer Profile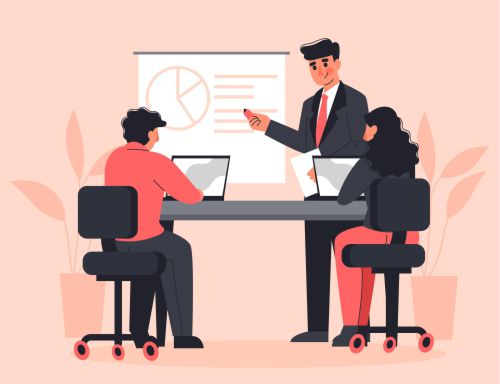 All mentors at IntelliMindz have years of important industry experience, and they have been effectively functioning as advisors in a similar space, which has made them topic specialists.
Training will be provided right from the basics to advanced concepts on Angular JS
Our trainers are real-time experienced professionals with more than 10 years of live industrial experience
Successfully Trained and placed more than 500 students
Will provide guidance on resume preparation and projects
They will  provide separate sessions will be given on Project overview and real-time scenarios
Individual attention will be given to every participant and the separate session will be given on topics required to them if required
Mock interviews will be taken at the end of the training session and FAQ will be provided on relevant Technology
I have joined Angular JS Training in Chennai at IntelliMindz. It was a great learning experience. The trainers were friendly and had more knowledge in their field. Best place to study and learn. This course helped me in enhancing my technical skills. I highly recommend my friends and colleagues to join IntelliMindz.
I did Angular JS Training in Chennai at IntelliMindz. The training was in-depth and the instructor also supported me throughout the program. The trainer gives a clear understanding of the concept with a real-time example. Before completing the course I got placed in a good company with a good package. Thank you IntelliMindz!
I completed my Angular JS course in Chennai at IntelliMindz. I'm glad that I chose the right institute for directing my professional career. I have a very good knowledge of the subject now and the best thing is that they helped me with my placements. I would recommend this institute to my friends who are looking to learn Angular JS.
Hi all, I am Rishvanth. A big thanks to IntelliMindz for giving me such a golden opportunity to learn Angular JS. The trainers will provide better knowledge, and help candidates to become good talented developers, training in IntelliMindz will enrich and boost the technical skills. I strongly recommend choosing IntelliMindz.
Additional Information for Angular JS Training in Chennai
One of the most extensively used front-end development frameworks is Angular. As the popularity of this technology has grown, the market for recruiting Angular engineers has become more competitive. More countries are trying to expand their Angular development workforce as the demand for skilled and experienced Angular programmers develops. This platform may be used to create both mobile and desktop applications. This platform can be used to build both mobile and desktop applications. Angular is used by several cutting-edge organizations to construct modern web applications. Obtaining an Angular Certification is the greatest approach for finding a good job with a decent income in this field. Join IntelliMindz Angular JS Training in Chennai and start your career.
Angular JS Course in Chennai
We provide beginners the possibility to increase their skill-set in Angular Js with practical-orientated instructions through our Angular Js training in Chennai. Also, this course is handled by experienced certified trainers which will help you to gain functional as well as technical knowledge in Angular Js. Our Angular Js Training program syllabus is designed by industrial experts. After completion of Angular Js Training in Chennai, we assure you will get expertise in Angular Js concepts. Enroll and get started with our training program to begin a career with Angular Js.
Introduction to Angular JS:
AngularJS is a dynamic web application framework based on Javascript. It is used for designing browser-based applications with the Model-View-Controller capability and reduces the amount of Javascript needed to make web applications functional. Such applications are called Single Page applications which load a single HTML page and update dynamically as and when the user interacts with it. AngularJS is a completely client-side solution. It uses HTML because the basic template language and then extends with HTML's syntax to specify the application's components in brief and clear. It follows the MVC pattern consisting of models, controller, services, factory, and the custom codes like directives. It follows the MVC pattern consisting of models, controller, services, factory, and the custom codes like directives.
Architecture of AngularJS:
Architecture refers to a software pattern that is used to develop an app. The MVC architecture is followed by AngularJS. The three components of MVC architecture are the model component, the view component, and the controller, in that order:
Models: They are used to represent the data. The data may be as simple as primitive declarations or data structures. It is responsible for responding to the view's request as well as the controller's instructions.
View: They are used to symbolize the presentation layer this is provided to the end-users. JSP, ASP, and PHP are examples of script-based template systems.
Controller: It denotes the layer containing the business logic. It will receive data, validate it, and then perform some business logic.
AngularJS Components:
The three major components of the AngularJS framework are as follows:
ng-app − This directive defines an AngularJS application and links it to HTML.
ng-model − This directive binds the values of AngularJS software data to HTML input controls.
ng-bind − This directive connects the data from an AngularJS application to HTML tags.
Advantages of AngularJS:
The following are the reasons behind AngularJS's growing popularity: –
Easy Language – Learning and working with AngularJS is straightforward, since a few basic modifications may help you reap the benefits of the framework in the shortest amount of time.
Two-way binding of data – Angular JS supports two-way data binding, which allows the view and model to keep track of each other's changes.
No need for observable functions – With Angular JS you would not have to use observable functions as it analyzes the DOM and creates the bindings based on Angular-specific element attributes. This saves time in writing lengthy codes.
Automatically joins the components – Most of the frameworks require the developers to divide the application into multiple small MVC components and write codes to join them again. AngularJS, on the other hand, solves this issue by automatically combining the components.
MVC in AngularJS:
This was all about MVC and its principles. Let us look at how these principles are put into practice.
Scope – The model that holds the application data is called Scope. The DOM is attached to scope variables, and the variable properties are accessed via bindings.
HTML with Data Binding — In AngularJS, the view is not standard HTML. In HTML tags, data-binding aids in the rendering of dynamic data. The model updates the DOM regularly.
ng-controller – The ng-controller directive is responsible for the collaboration between model, view, and business logic. The controller class specified by the ng-controller directive controls the scope and the view.
Overview of Bootstrap:
Bootstrap is a versatile toolkit that includes HTML, CSS, and JavaScript tools for creating and developing responsive web pages and applications. Bootstrap is a free and open-source project hosted on GitHub and created with the aid of using Twitter. In short, Bootstrap is an intensive collection of reusable, available bits of code written in CSS, HTML, and JavaScript. It's also a front-end development framework that enables designers and developers to easily build fully responsive websites.
Advantages of Bootstrap:
Fewer Cross-browser bugs
CSS compatibility fixes and a consistent framework that supports the majority of browsers
Lightweight and customizable
Responsive structures and styles
Several JavaScript plugins using the jQuery
Good documentation and community support
Loads of free and professional templates, plugins, and WordPress themes.
Great grid system
Angular JS Training in Chennai
The goal of IntelliMindz is to change the way people learn. IntelliMindz can help you improve your Angular Js skills. Developing Angular Js abilities will set you on a successful career path. Our Angular Js Course in Chennai will teach you the fundamentals of Angular Js. This comprehensive Angular Js training course is combined with real-world examples and exercises to help you put what you've learned into practice. Improving your Angular Js expertise can assist you in finding a job, getting promoted, or starting a new career. Use this Angular Js training program as a stepping stone to a career in cloud computing. Enroll in our Angular Js course and get certified today to begin your Angular Js career.
Job opportunities in Angular JS:
Angular is a thriving development platform, the most widely used UI framework in the IT sector, and it is in great demand, resulting in a large number of job vacancies due to Angular's numerous advantages, such as scalability, speed, and ease of use. Get the Best Angular Training in Chennai from us and Make your entry into the IT industry with this latest Technology to develop powerful single-page applications on the front end. The few important features of Angular which enable it to stand out are its unique modules, directives, template, MVC, scope, expressions, and so on. The few different job roles you can grab after completing our Angular JS course in Chennai,
Web app developer
Associate technology analyst
UI developer
UX developer
MVC web developer
JavaScript developer
Scope of AngularJS Training in Chennai:
The AngularJS Training Institute in Chennai ensures that the candidates are aware of the importance of disciplined coding. This makes sure that they reach heights in their career. One of the most important needs for checking extensive codes is testing. The Angular JS course prepares you to use both test-driven and behavior-driven programming techniques. This gives the coder the liberty that was before unattainable. By learning in IntelliMindz, you will try out the course on your own and check for errors. When you eliminate them as soon as they appear, you ensure that the quality of your codes is improved.
What you'll learn
:
Learn how to create SPA using MVC
Understand the programming model framework
Learn about controllers and directives
Understand the Control Angular data bindings
Understand AngularJS Architecture
Learn how to implement Responsive Web Applications with AngularJS
Who can join the Angular JS Training in Chennai:
Freshers

UI/UX Developers

Software Developer

Web Developers

Working professional
Freelancers
IntelliMindz's Angular JS Course will teach by highly skilled and well-experienced professionals. Our
Angular JS Training in Chennai
has a well-structured course syllabus also provides training sessions for students in their convenient schedules. We are one of the top-most leading Angular JS training institutes in Chennai. Enroll Now in our
Angular JS Course in Chennai
and contact 9655877577 for more details.
Angular JS Training related searches
IntelliMindz Chennai,
No. 7/15 Second Floor,
United Colony,
Velachery Rd, Medavakkam, 
Chennai,
Tamil Nadu 600100.
 info@intellimindz.com
 +91 9655877677 / +91 9655877577
IntelliMindz- Bangalore,
Stage 12,
Outer Ring Rd,
Old Madiwala,
Jay Bheema Nagar,
BTM 1st Stage,
Bengaluru,
Karnataka 560068
 info@intellimindz.com
 +91 9655877677 / +91 9655877577
IntelliMindz – Coimbatore
54,G.K.S Nagar
Coimbatore,
Tamil Nadu 641035
IntelliMindz-Tirupur,
No.356 1st Floor,
kongu main road,
opp ESS TEE Exports,
Near chinnaswamy ammal school,
1st railway gate ,
Tirupur.
 info@intellimindz.com
 +91 9655877677 / +91 9655877577