Blue Prism Training in Chennai
Are you searching for Blue Prism Training in Chennai?
Learn at IntelliMindz for comprehensive training on this trending technology. Blue Prism is the market-leading RPA (Robotic Process Automation) tool. In this Blue Prism training period, students will undergo real-time experience through live projects and practical examples. Our Blue Prism course is delivered by working professionals who have hands-on experience with Robotic Process Automation tools. Today most sectors now use the blue prism tool, which delivers very high-quality data that can be used for consequential marketing intelligence and business intelligence to detect customer data analytics and patterns, allowing organizations to better target their customers and key areas o gain profit. Our Blue Prism online training in Chennai helps every student to achieve their goal in a Blue Prism career. IntelliMindz offers both classroom and online training. We provide 100% placement support to our candidates. Join in our Blue Prism certification course in Chennai and become a professional in Blue Prism.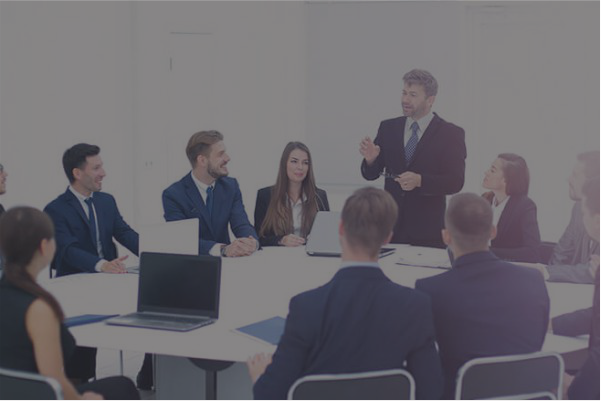 Upcoming Batch Schedule for Blue Prism Training in Chennai
(Class 1Hr – 1:30Hrs) / Per Session
(Class 1Hr – 1:30Hrs) / Per Session
(Class 1Hr – 1:30Hrs) / Per Session
(Class 1Hr – 1:30Hrs) / Per Session

Can't find a batch you were looking for?
Syllabus of Blue Prism Training in Chennai
Blue Prism Corporate Training in Chennai
If you are looking to Train a Group of employees in your organization then contact our Corporate Training Coordinator for more details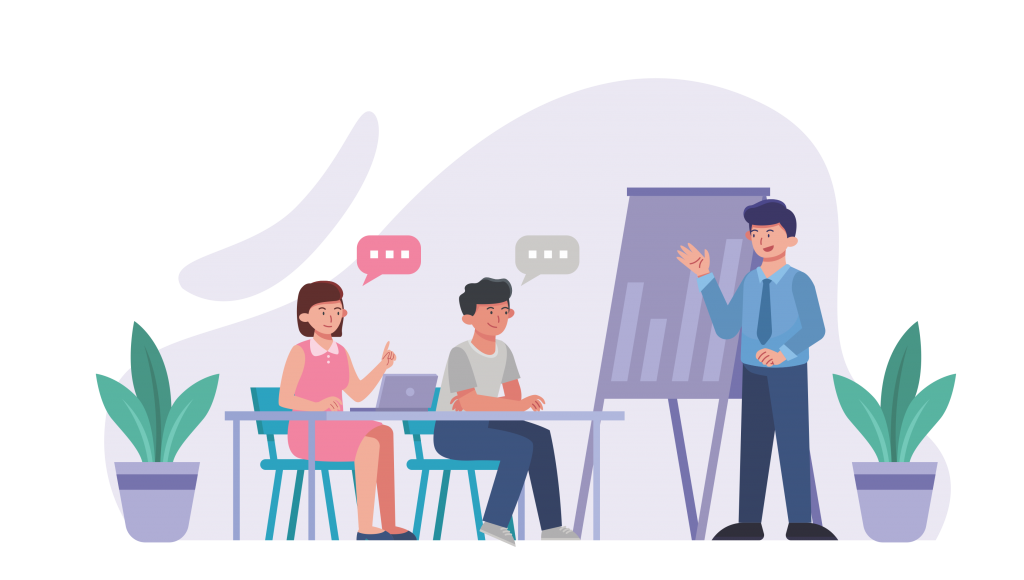 Blue Prism Certification Training in Chennai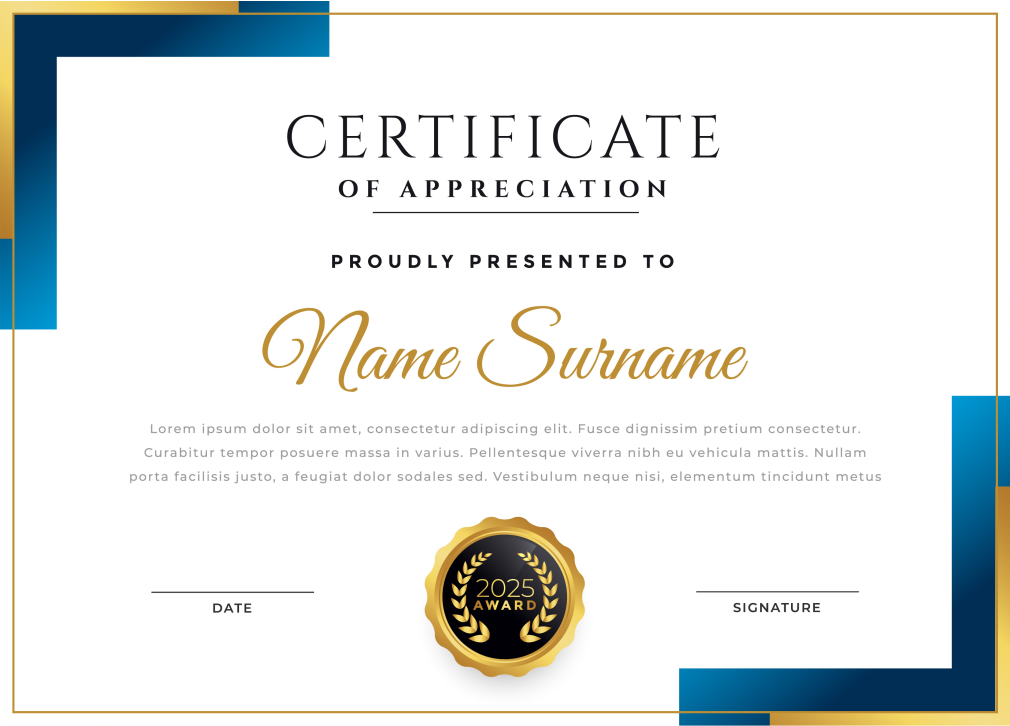 Blue Prism Certification Training in Chennai
IntelliMindz offers exclusive corporate cum placement training programs for fresher to get employed easily. Our training programs and course content are designed to assist learners to achieve their career goals. The trainer gives complete Independency to the student, to explore the subject and learn based on actual time projects and case studies. Blue Prism Training in Chennai at IntelliMindz is designed to assist learners to achieve their career goals. Blue Prism certification training in Chennai at IntelliMindz offers various learning modalities, practical exposure, updated curricula, experienced and knowledgeable instructors, and other facilities crucial to completely preparing you for the certification exams. Experienced professionals with over a year of expertise in certain platforms provide training at IntelliMindz. The certification is provided after the successful completion of our training and practical-based assignment. Having our IntelliMindz Blue Prism certificate along with your resume helps in prioritizing your profile during the interview process, and also it opens the door for a wide range of career opportunities.
Career Assistance:
The candidate will be provided career support through resume workshops and interview preparation sessions for several roles in this technology. You would also partake in several job fairs organized by IntelliMindz regularly. Besides the above-mentioned, many other attributes make IntelliMindz is the best place to take up Blue Prism online training in Chennai. Join yourself in the Blue Prism course today.
Working on LIVE Project: You will get an opportunity to work on real-time time projects.
Flexible Timing: At IntelliMindz you will get Ultimate Flexibility. You can pick the schedule whatever suits you the best.
Affordable Fees: In our training center fees are not only affordable, but you can pay the fees in Installment.
Job Opportunities: IntelliMindz Blue Prism Certification course in Chennai will help the student to kick-start their career. Many companies welcome Blue Prism Certified professionals. IntelliMindz SAP HR Certification will help you to land a job at the below-listed top MNC companies are IBM, Accenture, HCL, Deloitte, TCS, Cognizant, Schlumberger, Genpact, etc.
Blue Prism Training Features
Blue Prism Training in Chennai Trainer Profile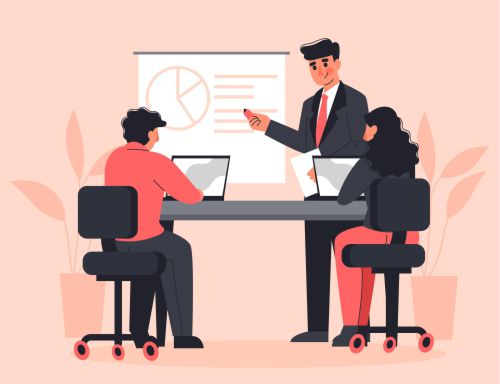 All mentors at IntelliMindz have years of important industry experience, and they have been effectively functioning as advisors in a similar space, which has made them topic specialists.
Training will be provided right from the basics to advanced concepts on Blue Prism
Our trainers are real-time experienced professionals with more than 6+ years of live industrial experience
Successfully Trained and placed more than 500 students
Will provide guidance on resume preparation and projects
They will  provide separate sessions will be given on Project overview and real-time scenarios
Individual attention will be given to every participant and the separate session will be given on topics required to them if required
Mock interviews will be taken at the end of the training session and FAQ will be provided on relevant Technology
I enrolled for Blue Prism Training in Chennai at IntelliMindz. The instructor has very good experience and teaches like even a non-technical candidate can also understand it easily. The real-time projects and assignments helped me to understand the concepts. Along with this blue prism course, I also acquired basic knowledge of automation anywhere and the UI path. I recommend this RPA course to all my friends.
I joined Blue Prism Training in Chennai at IntelliMindz. The best instructor will explain in an easily understandable way. Each and every scenario is explained with real-time use cases. The instructor patiently clears all my doubts and I would say his way of teaching is excellent. I was given multiple tasks practically which helped me more in understanding all the RPA concepts. I suggest this Blue Prism course to anyone who wants to transition to the RPA domain.
Hi all, I am Muthu. I took Blue prism Training in Chennai at IntelliMindz. The trainers really delivered me a quality education. The trainer was a working professional in Blue Prism RPA. So I got exposure to a lot of real-time projects. The fee is Affordable. Also, I would say this is the best institute for Blue Prism certification training. Thank you IntelliMindz.
I completed BluePrism Training in Chennai at IntelliMindz. The trainers are good and the way of teaching is excellent. They provide hands-on experience and covered all the topics on the time. They provide practical based training that helped me to get an in-depth understanding of the various RPA Blue prism concept. Thank you, IntelliMindz for your wonderful support.
Additional Information for Blue Prism Training in Chennai
The world is going in the direction of developing new procedures. This has increased the essential need for automation. Every business, large or small, aspires to automate its business processes in a way that complements manual strategy and ensures that procedures work smoothly. Robotic Process Automation (RPA) is a cutting-edge technical marvel that allows businesses to automate operations and processes. In this RPA Blue Prism Training in Chennai, you will learn all the concepts of the popular RPA tool, Blue Prism, and learn how it can be used for automation.
Blue Prism Course in Chennai
We provide beginners the possibility to increase their skill-set in Blue Prism with practical-orientated instructions through our Blue Prism training in Chennai. Also, this course is handled by experienced certified trainers which will help you to gain functional as well as technical knowledge in Blue Prism. Our Blue Prism Training program syllabus is designed by industrial experts. After completion of Blue Prism Training in Chennai, we assure you will get expertise in Blue Prism concepts. Enroll and get started with our training program to begin a career with Blue Prism.
Introduction to Blue Prism:
Blue Prism is an automation software development company located in the UK. Blue Prism, another of the company's RPA solutions, is one of the most popular. The Blue Prism tool is primarily used to create software robots that assist in the automation of repetitive operations and the elimination of manual work. The term RPA, which is an acronym for 'Robotic Process Automation, was first introduced by the Blue Prism group. By automating repetitive, rule-based, manual back-office procedures, Blue Prism helps businesses become more nimble and cost-effective. Blue Prism uses a 'Digital Workforce' instead of a manual workforce, which results in increased accuracy, security, compliance, and resilience. The tool is built on the Java programming language and comes with an easy-to-use visual designer. It allows us to use a flow-chart-like interface with basic drag and drop functionalities for automating business processes step by step.
History of Blue Prism:
Blue Prism was first introduced in 2001 by a group of process automation specialists. Blue Prism's main goal was to bring technologies that could enable a digital workforce while also increasing the efficiency and efficacy of company processes. Blue Prism began by focusing on back-office procedures, as there was a significant unmet need for process automation. David Moss and Alastair Bathgate co-founded the firm, which developed technology that can execute manual tasks as well as a human. RPA, or Robotic Process Automation, was the name given to this method. Blue Prism released their first commercial product, named 'Automate,' in 2003. The corporation kept working on it and improving the product's quality. IIn 2005, the business introduced Automate 2.0, which included more advanced features specifically designed for large-scale processing. It helped Blue Prism in gaining positive consumer perception and trust. As a result, the majority of cooperative financial institutions have begun to use Blue Prism to automate their customer support business duties. Blue Prism assisted enterprises in automating their business processes in an agile and cost-effective manner by reducing the overall human workforce and deadlines through continuous improvement and a top-down strategy.
Features of Blue Prism:
RPA Blue Prism has the following features:
Secure & Accurate – In this tool, there is no limit to the number of processes that must be completed. Blue Prism ensures that whatever number of procedures you want to automate are safe and accurate.
Robust – Data encryption, load balancing, and end-to-end auditing are among the services it offers. As a result, every modification is audited and linked to the user who made it. Scalable and Resilient — It enables scalability while maintaining central control. As a result, all procedures can be automated as needed and monitored centrally. This ensures data and process security through well-defined data abstraction.
24*7 Workforce – The tool is meant to perform intelligently without the need for a person to physically supervise every movement on the screen.
Analytics – Provides more options for configuring Dashboards so that session data may be forwarded to monitoring systems.
Data Security and Data Abstraction – Because the tool is meant to run independently, all processing and storage take place in a data center. This ensures data and process security through well-defined data abstraction.
Provide Cloud support – Helps with working capacity as needed by the organization. As a result, users only need to create workers on demand and manage them from a central location.
Execution Intelligence – Robots link to systems and respond dynamically to data replies in a variety of settings.
Components of Blue Prism:
Blue Prism is made up of four basic components:
Process Diagram
Process Studio
Object Studio
Application Modeller
Process Diagram:
Process diagrams are software tools that represent business workflows. These diagrams use core programming concepts and create operational process flows like flow charts because Blue Prism is based on Java. The diagrams are graphical representations of workflows that may be used to build, assess, adapt, and grow a business capability.
Process Studio:
Process Studio is the area wherein the Process Diagrams are created. This aspect of Blue Prism gives capabilities along with enterprise logic, item call, manipulate loops, and variables. Each procedure's Main Page is the first to be executed.
Object Studio:
To automate operations, almost all businesses require contact with external applications. Because Process Studio does not allow for this, Object Studio is needed. The Object Studio is where Visual Business Objects (VBO) are created. These objects are merely diagrammatical programs that interface with external apps to complete tasks.
Application Modeller:
Object Studio's Application Modelling software feature allows you to design application models. This exposes the UI Elements of a target application to the Blue Prism software.
Benefits of Blue Prism:
Blue Prism offers the following benefits:
Improved Service Quality: Because the Digital workforce performs end-to-end audits, this tool provides better service quality.
High Accuracy: This tool completes tasks in such a way that the results are accurate and error-free.
Scalable: This solution is scalable since it is based on an intelligent Digital Workforce completing tasks rather than scripts or recorders.
Quick Deployment of Services: The services can be easily deployed as they can automate the application's controls, irrespective of their onscreen position.
Flexible Workforce: The Digital Workforce is meant to work without having to take a break. It can work continuously 24*7 and produce consistent results with excellent accuracy.
Statistics: This tool includes dashboards that allow you to evaluate statistics, handle sessions, and more.
Blue Prism Training in Chennai
The goal of IntelliMindz is to change the way people learn. IntelliMindz can help you improve your Blue Prism skills. Developing Blue Prism abilities will set you on a successful career path. Our Blue Prism Course in Chennai will teach you the fundamentals of Blue Prism. This comprehensive Blue Prism training course is combined with real-world examples and exercises to help you put what you've learned into practice. Improving your Blue Prism expertise can assist you in finding a job, getting promoted, or starting a new career. Use this Blue Prism training program as a stepping stone to a career in cloud computing. Enroll in our Blue Prism course and get certified today to begin your Blue Prism career.
Future Scope of Blue Prism:
Blue Prism is an RPA solution that interacts with enterprises' rule-based processes and automates them using a digital workforce. Blue Prism is a well-known RPA tool that is credited with coining the term "RPA." It is one of three leading organizations that are regarded to be leaders in process automation with the help of the digital workforce. It has grown in popularity as a result of its market presence and the high quality of its products and services. As a result, the future in Blue Prism is brilliant. The majority of organizations are expressing interest and spending money, time, and resources. Companies that use Blue Prism have a higher return on investment that uses a human workforce. Companies that use Blue Prism have a higher return on investment than those that use a human workforce. The tool will eventually assist organizations in streamlining and automating their company procedures. Furthermore, Blue Prism is always updating and adding new features to its goods to improve their quality and performance.
Job Opportunities After Completing Blue Prism Training in Chennai at IntelliMindz:
Robotic Process Automation is now widely used to automate repetitive processes in a variety of industries, including finance, healthcare, insurance, banking, telecommunications, and information technology. Furthermore, the use of RPA in various sectors is not limited to the assignment of simpler tasks; it is also frequently used in integrating with leading technologies such as Artificial Intelligence and Machine Learning for automating complex tasks, such as supply chain management, payroll processing, and programming, using structured and unstructured data. Furthermore, organizations were able to see a significant difference in their work process after implementing RPA technology, including better reliability, fewer errors, improved client experience, and increased productivity. These are the key characteristics that have persuaded a wide range of enterprises to use RPA technology. The rapid rise of RPA has increased the number of job openings for skilled RPA workers in the marketplace. According to a recent analysis done by Analytics Insight, the worldwide RPA economy is expected to reach up to US$ 10.25 billion by the end of 2024.


What you'll learn
:
Learn the installation of Blue Prism applicable settings
Get an in-depth understanding of the object, application modeling, and interaction between web applications
Learn about Data structures, data functions, data articles, and data collections comprehend
Understand debugging and handling exceptions
Learn how to utilize Blue Prism templates efficiently
Conduct Excel and Email operations and plans
Distinguish between dynamic and static waiting.
Who can join the Blue Prism Training in Chennai:
Freshers

Business Process Employees

Project Managers

Administrators

Business Analysts

Programmers and Testers

Architects

Business Intelligence Professionals
IntelliMindz's Blue Prism Course will teach by highly skilled and well-experienced professionals. Our
Blue Prism Training in Chennai
has a well-structured course syllabus also provides training sessions for students in their convenient schedules. We are one of the top-most leading Blue Prism training institutes in Chennai. Enroll Now in our
Blue Prism
Course in Chennai
and contact 9655877577 for more details.
Blue Prism Training related searches
IntelliMindz Chennai,
No. 7/15 Second Floor,
United Colony,
Velachery Rd, Medavakkam, 
Chennai,
Tamil Nadu 600100.
 info@intellimindz.com
 +91 9655877677 / +91 9655877577
IntelliMindz- Bangalore,
Stage 12,
Outer Ring Rd,
Old Madiwala,
Jay Bheema Nagar,
BTM 1st Stage,
Bengaluru,
Karnataka 560068
 info@intellimindz.com
 +91 9655877677 / +91 9655877577
IntelliMindz – Coimbatore
54,G.K.S Nagar
Coimbatore,
Tamil Nadu 641035
IntelliMindz-Tirupur,
No.356 1st Floor,
kongu main road,
opp ESS TEE Exports,
Near chinnaswamy ammal school,
1st railway gate ,
Tirupur.
 info@intellimindz.com
 +91 9655877677 / +91 9655877577