Oracle SOA Training in Chennai
IntelliMindz is one of the top Oracle SOA Training institutes in Chennai with highly experienced and skilled trainers. This Oracle SOA Training in Chennai at IntelliMindz will provide you the best knowledge on Oracle SOA overview, service components, installations, etc with live experts. Our experts will cover the SOA topics like BPEL modeling, business rules, adapters, event processing, securing services, business activity monitoring, troubleshooting, installation, configuration, deployment, etc. Our team of instructors is industry experts with more than 15+ years of training experience. With the Oracle SOA course in Chennai, you will get hands-on topics like ESB, installing ESB, and steps to execute SOA in enterprise application development cases effectively. Our Oracle SOA suite online training in Chennai will make you updated with the latest trends within SOA. We provide 100% placement support. Join our Oracle SOA certification training in Chennai at IntelliMindz and explore your career.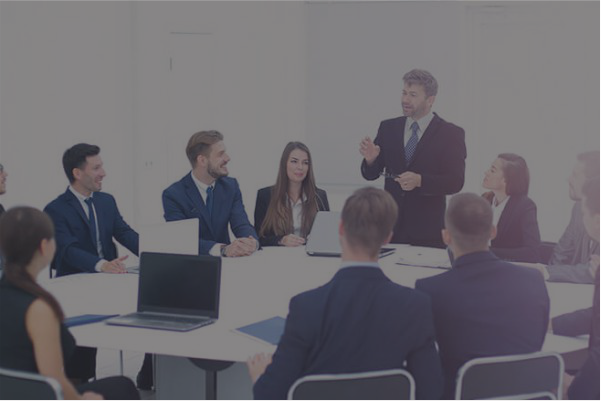 Upcoming Batch Schedule for Oracle SOA Training in Chennai
(Class 1Hr – 1:30Hrs) / Per Session
(Class 1Hr – 1:30Hrs) / Per Session
(Class 1Hr – 1:30Hrs) / Per Session
(Class 1Hr – 1:30Hrs) / Per Session

Can't find a batch you were looking for?
Syllabus of Oracle SOA Training in Chennai
Oracle SOA Corporate Training in Chennai
If you are looking to Train a Group of employees in your organization then contact our Corporate Training Coordinator for more details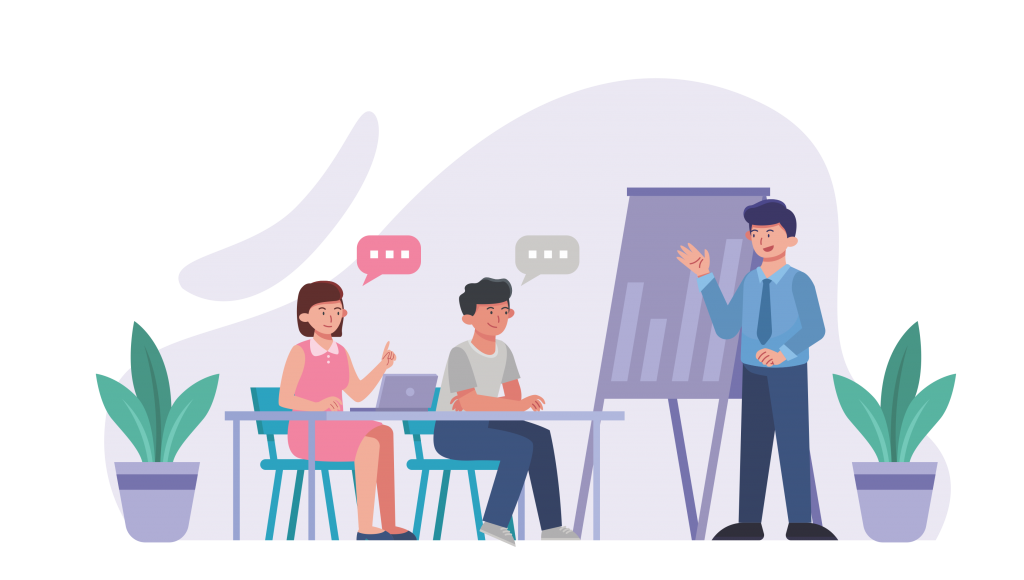 Oracle SOA Certification Training in Chennai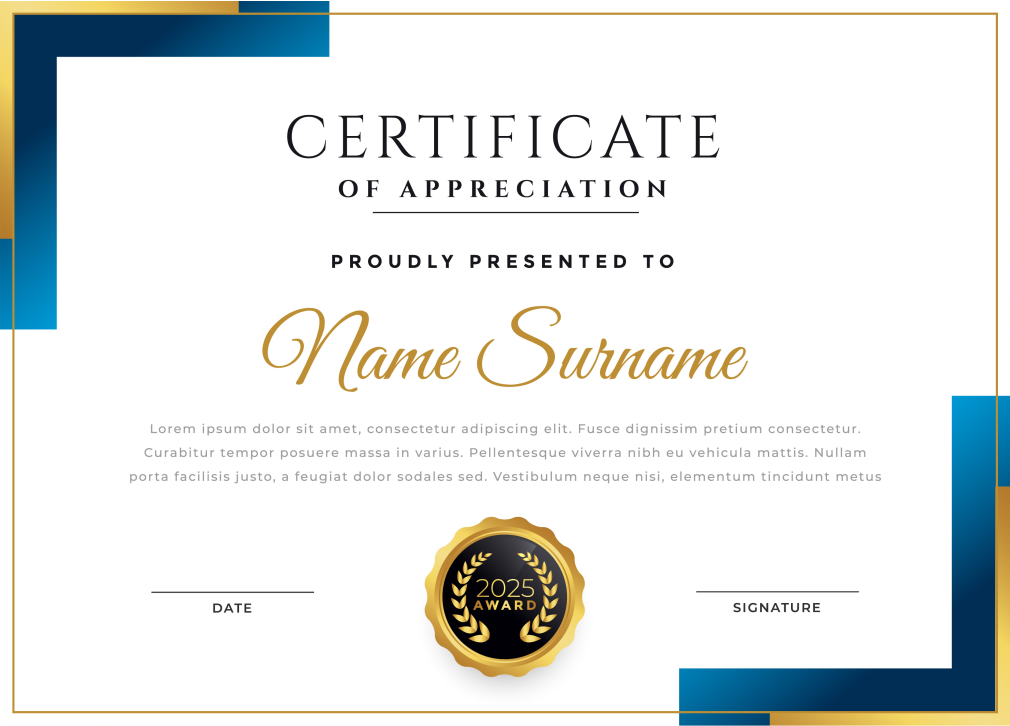 Oracle SOA Certification Training in Chennai
IntelliMindz offers exclusive corporate cum placement training programs for fresher to get employed easily. Our training programs and course content are designed to assist learners to achieve their career goals. The trainer gives complete Independency to the student, to explore the subject and learn based on actual time projects and case studies. Oracle SOA training in Chennai at IntelliMindz is designed to assist learners to achieve their career goals. Oracle SOA certification training in Chennai at IntelliMindz offers various learning modalities, practical exposure, updated curricula, experienced and knowledgeable instructors, and other facilities crucial to completely preparing you for the certification exams. Experienced professionals with over a year of expertise in certain platforms provide training at IntelliMindz. The certification is provided after the successful completion of our training and practical-based assignment. Having our IntelliMindz Oracle SOA certificate along with your resume helps in prioritizing your profile during the interview process, and also it opens the door for a wide range of career opportunities.
Career Assistance:
The candidate will be provided career support through resume workshops and interview preparation sessions for several roles in this technology. You would also partake in several job fairs organized by IntelliMindz regularly. Besides the above-mentioned, many other attributes make IntelliMindz is the best place to take up Oracle SOA online training in Chennai. Join yourself in the Oracle SOA course today.
Working on LIVE Project: You will get an opportunity to work on real-time time projects.
Flexible Timing: At IntelliMindz you will get Ultimate Flexibility. You can pick the schedule whatever suits you the best.
Affordable Fees: In our training center fees are not only affordable, but you can pay the fees in Installment.
Job Opportunities: IntelliMindz Oracle SOA Certification course in Chennai will help the student to kick-start their career. Many companies welcome Oracle SOA Certified professionals. IntelliMindz Oracle SOA Certification will help you to land a job at the below-listed top MNC companies are Oracle, IBM, Wipro, HP, HCL, DELL, Bosch, Capgemini, Accenture, Mphasis, Paypal, and MindLabs.
Oracle SOA Training Features
Oracle SOA Training in Chennai Trainer Profile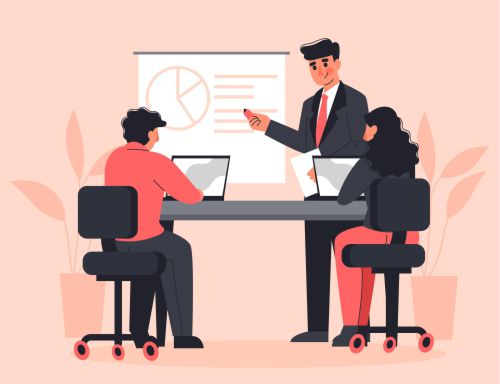 All mentors at IntelliMindz have years of important industry experience, and they have been effectively functioning as advisors in a similar space, which has made them topic specialists.
Training will be provided right from the basics to advanced concepts on Oracle SOA
Our trainers are real-time experienced professionals with more than 15+ years of live industrial experience
Successfully Trained and placed more than 500 students
Will provide guidance on resume preparation and projects
They will  provide separate sessions will be given on Project overview and real-time scenarios
Individual attention will be given to every participant and the separate session will be given on topics required to them if required
Mock interviews will be taken at the end of the training session and FAQ will be provided on relevant Technology
I pursued Oracle SOA Training in Chennai. The teaching was simply superb. The instructor has explained all the topics with real-time examples. The instructor has taught me all the SOA concepts and took me to the next level. The day-to-day assignments helped me in cracking the interview easily. Overall it was a good experience with IntelliMindz.
Myself Sruthika, I enrolled for Oracle SOA Training in Chennai at IntelliMindz. As a working professional, it has not only given me exposure to the domain but also helped me learn cross technologies and develop an inclination towards it. The instructor had a great hold on the domain and came with a handy industry experience. The quality of the training materials, assignments, projects, support, and other infrastructures is top-notch. Thanks, IntelliMindz, and team!
Hi all, I am Sharan. I took Oracle SOA Training in Chennai. The way of teaching is very good, he explains all the topics by giving real-world examples and real-time logic to work in the tool. The trainer has exceptional Knowledge of Oracle SOA and clears our doubts instantly. I will recommend IntelliMindz if someone like to learn Oracle SOA.
I have joined Oracle SOA Training in Chennai at IntelliMindz. It was well planned and well-executed. The instructor was a master of all the concepts in SOA training. The explanations are easy to understand and every question receives the right answer during the training. I recommend IntelliMindz to anyone who wants to be a master in Oracle SOA technology.
Additional Information for Oracle SOA Training in Chennai
Introduction to SOA:
Service-Oriented Architecture (SOA) is a type of architecture that consists of a network of services that communicate with one another. Every service's complication is no longer significant when compared to another service. SOA allows different systems or technologies to work together. The MetaData in SOA is based on XML, which aids in the transfer of data by organizing it. Complex IT landscapes with a range of diverse systems, applications, and different platforms are required to meet the needs of today's environment. The main focus of enterprises is on integrating with cloud platforms, mobile-enabled current apps, and initiating development on the latest trends by linking Internet of Things (IoT) devices to existing infrastructure. When organizations handle each of these new integration challenges separately, using a framework of area of interest distinctiveness integration toolsets, the initial goals of faster business integration, more application infrastructure flexibility, and reduced cost are no longer attainable. The typical development helps to coordinate the services of many different systems. This is where Oracle SOA comes into play. It is one of the most widely used middleware platforms available. It is the most often used platform for integrating complicated applications.
Oracle SOA Course in Chennai
We provide beginners the possibility to increase their skill-set in Oracle SOA with practical-orientated instructions through our Oracle SOA training in Chennai. Also, this course is handled by experienced certified trainers which will help you to gain functional as well as technical knowledge in Oracle SOA. Our Oracle SOA Training program syllabus is designed by industrial experts. After completion of Oracle SOA Training in Chennai, we assure you will get expertise in Oracle SOA concepts. Enroll and get started with our training program to begin a career with Oracle SOA.
What is Oracle SOA Suite:
Oracle SOA Suite helps developers to create and manage services. Business processes and composite applications can then make use of the services. With Oracle SOA Suite's hot-pluggable components, organizations can easily extend and change their infrastructures. Current investments would not need to be replaced. Oracle Corporation shares the product strategy, product specifics, and customer experience related to the SOA Suite.
Benefits of SOA:
Reduce the time it takes to bring new tasks to market, and effectively handle technology and business changes.
It is possible to acquire improved visibility to react to business events. Integration costs and complexity are minimized.
Provide end-to-end monitoring of the solution, as well as root cause analysis.
Ensure the enterprise infrastructure's scalability and availability.
Advantages of SOA:
The system and service functions can be upgraded to improve performance.
Applications can be developed besides for the replacement of the current applications.
Plugging in new services or improving the current services to place new commercial enterprise requirements.
Independent services can be tested and debugged using reliable software.
Oracle SOA Training in Chennai
The goal of IntelliMindz is to change the way people learn. IntelliMindz can help you improve your Oracle SOA skills. Developing Oracle SOA abilities will set you on a successful career path. Our Oracle SOA Course in Chennai will teach you the fundamentals of Oracle SOA. This comprehensive Oracle SOA training course is combined with real-world examples and exercises to help you put what you've learned into practice. Improving your Oracle SOA expertise can assist you in finding a job, getting promoted, or starting a new career. Use this Oracle SOA training program as a stepping stone to a career in cloud computing. Enroll in our Oracle SOA course and get certified today to begin your Oracle SOA career.
Latest Versions and Career Opportunities:
Oracle SOA Suite 12c was released in June 2014, and it is now the most recent version. It offered easier integration capabilities for mobile, cloud, on-premises, and the Internet of Things. Oracle SOA Suite 12.2.1.3.0 is the most recent version available. The basic platform's QuickStart version, as well as alternative systems designed for cloud integrations, are also available. Nearly 5000 firms from various industries use Oracle SOA. Many developed foreign countries make use of it. As a result, having a thorough understanding of Oracle SOA could get you a lucrative job. Because there are fewer Oracle SOA developers, there is a stronger market demand for them, resulting in higher pay. SOA is an in-demand course. There are no formal qualifications required to enroll for this course, but it is highly recommended that the participants have previous knowledge of XML, XSD, XPath, XSL, XSLT, and XQuery. It's also a good idea to have a clear understanding of WSDL files, SOAP, HTTP, SQL, and Java.
Job Opportunities in Oracle SOA:
It's a well-known truth that this is a field with numerous opportunities. Jobs are waiting for you now and in the future, if you have the correct set of skills and qualifications. To be precise the whole world is facing a shortage of skilled experts in this domain and most of the companies are coming forward offering whopping salary packages for the right talented experts who have completed their training certification from a qualified institution. Make the most out of the rising career opportunities in the domain of Oracle SOA by availing our IntelliMindz Training complete industry concentric Oracle SOA Online Training certification program. IntelliMindz offers certification programs for Oracle SOA. After completion of the course and the assessment exam, you will receive a certificate. Students are encouraged to engage in the real-time project program to gain hands-on experience with Oracle SOA usage and application. Our team of industry specialists created real-world projects to give students the finest possible exposure to Oracle SOA and its applications.
What you'll learn
:
Learn how to obtain data from different providers and coordinate the processing and consumption of data to a target structure within a company-level architecture.
Learn how to create, build, and debug SOA composite applications with J Developer 12c for application integration.
Understand the basic to higher ideas of SOA implementation.
Learn how to use Mule to connect diverse applications, databases, and APIs to develop an effective routing application.
Who can join the Oracle SOA Training in Chennai:
Freshers
Developers,
Administrators,
Architects
Working professional
Freelancers
IntelliMindz's Oracle SOA Course will teach by highly skilled and well-experienced professionals. Our
Oracle SOA Training in Chennai
has a well-structured course syllabus also provides training sessions for students in their convenient schedules. We are one of the top-most leading Oracle SOA training institutes in Chennai. Enroll Now in our
Oracle SOA Course in Chennai
and contact 9655877577 for more details.
Oracle SOA Training related searches
IntelliMindz Chennai,
No. 7/15 Second Floor,
United Colony,
Velachery Rd, Medavakkam, 
Chennai,
Tamil Nadu 600100.
 info@intellimindz.com
 +91 9655877677 / +91 9655877577
IntelliMindz- Bangalore,
Stage 12,
Outer Ring Rd,
Old Madiwala,
Jay Bheema Nagar,
BTM 1st Stage,
Bengaluru,
Karnataka 560068
 info@intellimindz.com
 +91 9655877677 / +91 9655877577
IntelliMindz – Coimbatore
54,G.K.S Nagar
Coimbatore,
Tamil Nadu 641035
IntelliMindz-Tirupur,
No.356 1st Floor,
kongu main road,
opp ESS TEE Exports,
Near chinnaswamy ammal school,
1st railway gate ,
Tirupur.
 info@intellimindz.com
 +91 9655877677 / +91 9655877577