Oracle Training in Chennai
IntelliMindz is a fast-growing IT Training and Skill Development Institute. We provide online courses as well as classroom training. We can modify the course syllabus for you so that you will not have a repeat of what you're aware of already. In our
Oracle Training in Chennai
, you will learn RDBMS Database, Oracle fundamentals, Oracle PL/SQL, Oracle DBA, Oracle forms & reporting, oracle performance tuning, oracle real-time project, and oracle database placement training. We provide purely practical training that gives you hands-on experience with
Oracle
technology. With more than 8 + years of expertise in Oracle Training, we make sure to expand your technical skills to the maximum level. We gave free demo sessions so that you can able to get a feel of the trainer who will be training you as well as access to our course content and syllabus. Students will receive recordings of all classes for future reference. Flexible timing with small-sized batches is an added advantage for us. Start your career by joining our
Oracle Certification Course in Chennai
at IntelliMindz. For more detail contact us on 9655877577.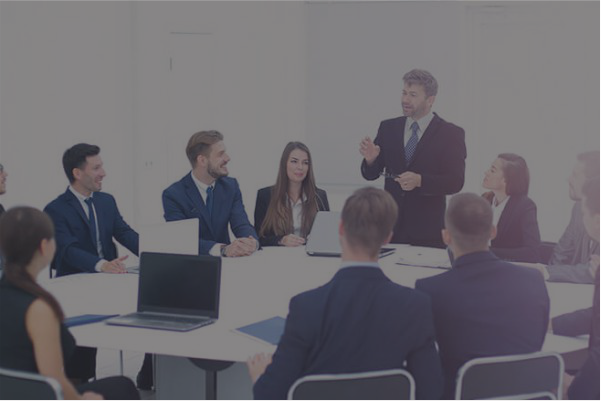 Upcoming Batch Schedule for Oracle Training in Chennai
(Class 1Hr – 1:30Hrs) / Per Session
(Class 1Hr – 1:30Hrs) / Per Session
(Class 1Hr – 1:30Hrs) / Per Session
(Class 1Hr – 1:30Hrs) / Per Session

Can't find a batch you were looking for?
Syllabus of Oracle Training in Chennai
Oracle Corporate Training in Chennai
If you are looking to Train a Group of employees in your organization then contact our Corporate Training Coordinator for more details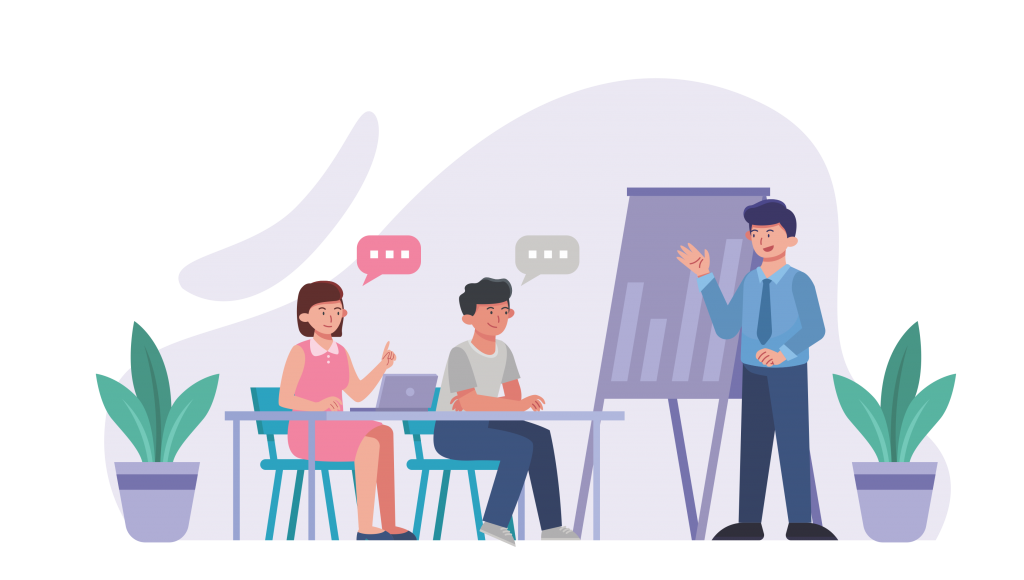 Oracle Certification Training in Chennai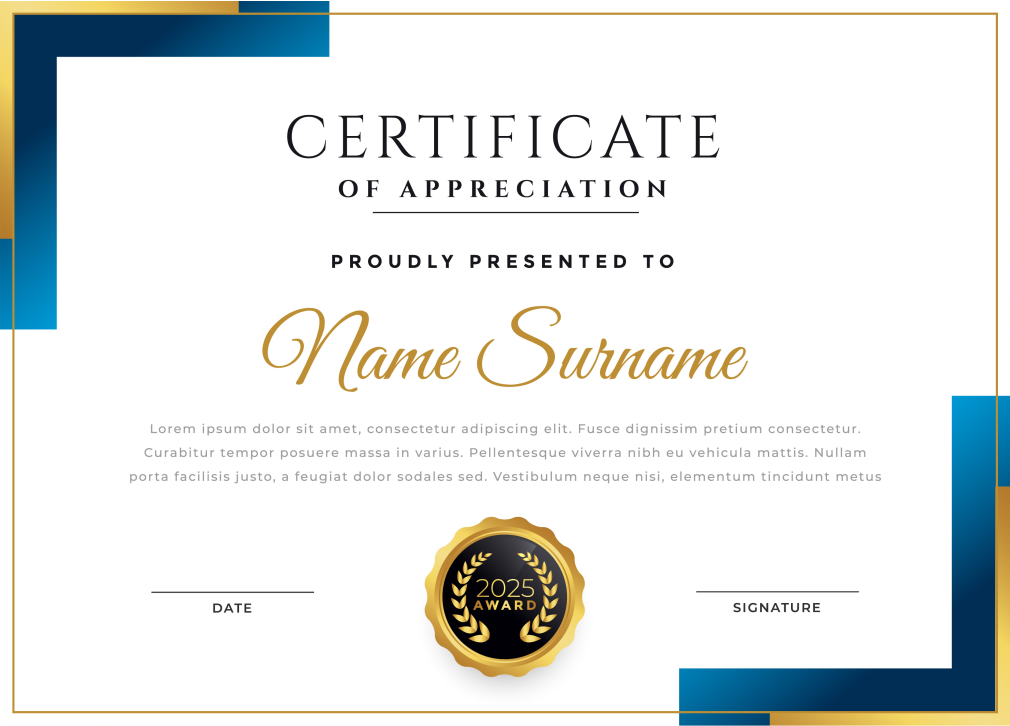 Oracle Certification Training in Chennai
Oracle Course Certification is one of the professional credentials which will demonstrate that the candidate has gained in-depth knowledge in Oracle by using all its applications and platforms. With the real-time experience in projects provided by IntelliMindz Oracle Course, Our certification states that the student has acquired all the necessary skills to work as an Oracle. Having our Oracle Course certificate along with your resume will help you in prioritizing your resume at the of the interview, and also it will open the door to a wide range of opportunities.
Oracle Training in Chennai at IntelliMindz hones the necessary basics and skill sets that are required for an Oracle professional under the support and guidance of our real-time experienced professionals. Oracle Training in Chennai at IntelliMindz Is provided by experienced professionals who are having over 8+ years of experience in the Oracle Platform. Our trainers will up-skill your knowledge with the relevant real-time projects in the industry.
Apart from IntelliMindz Oracle Course Completion Certification, Our Oracle trainers will guide and support you to learn further by enrolling in advanced courses in Oracle to clear Global Oracle Certification exams.
Working on LIVE Project: You will get an opportunity to work on real-time projects.
Flexible Timing: At IntelliMindz you will get Ultimate Flexibility. You can pick the schedule whatever suits you the best.
Affordable Fees: In our training center fees are not only affordable, but you can pay the fees in Installment.
Job Opportunities after completing this course: IT Sectors in India have now witnessed a steady adoption of financial which has automatically raised the demand for skilled and certified Oracle professionals. So after completing our course you will be having many career opportunities.
Oracle Training in Chennai Trainer Profile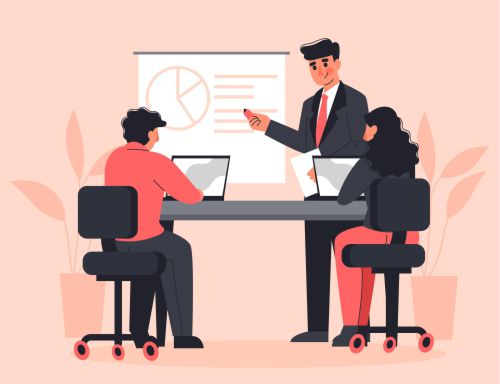 All mentors at IntelliMindz have years of important industry experience, and they have been effectively functioning as advisors in a similar space, which has made them topic specialists.
Training will be provided right from the basics to advanced concepts on Oracle
Our trainers are real-time experienced professionals with more than 8 years of live industrial experience
Successfully Trained and placed more than 500 students
Will provide guidance on resume preparation and projects
They will  provide separate sessions will be given on Project overview and real-time scenarios
Individual attention will be given to every participant and the separate session will be given on topics required to them if required
Mock interviews will be taken at the end of the training session and FAQ will be provided on relevant Technology
I did Oracle Training in Chennai at IntelliMindz. After completing my course learned more about Oracle, now I am more confident to attend an interview because the Trainers' way of teaching is based on the interview point of view and is practical oriented. He explained everything to me using real-life examples. Thanks to IntelliMindz. IntelliMindz.
Nice experience with IntelliMindz. I did Oracle Training in Chennai at IntelliMindz. The course contents are based on current industry requirements. My instructor teaches me everything from the beginning to the end. I feel happy and trustworthy training. Thanks to IntelliMindz.
I have completed my Oracle Training in Chennai at IntelliMindz. After completion of the course, they provide placement assistance for all trainees. My trainer and IntelliMindz branch managers helped me a lot. Finally, I entered the IT field. Now I feel happy. Thanks to all.
I attended the Oracle Training in Chennai at IntelliMindz. The trainer's teaching technique is to understand. The trainers have a combined experience of more than ten years. It was very helpful in clearing up my doubts and increasing my confidence. Thanks to My trainer.
Additional Information for Oracle Training in Chennai
Overview Oracle Database:
Oracle database is a relational database management system. Another term for it is OracleDB or just Oracle. Oracle Corporation manufactures and sells it. It was built in 1977 by Lawrence Ellison and other engineers. A relational database engine is mostly used in the IT industry for storing, organizing, and retrieving data. Oracle was the first database designed primarily for grid computing and data warehousing in corporations. The most flexible and cost-effective way to handle information and applications is through enterprise grid computing. To communicate with the database, SQL queries are used.
Editions of Oracle Database:
Windows, UNIX, Linux, and Mac OS X are all supported by the Oracle database. It can also run IBM AIX, HP-UX, Linux, Microsoft Windows Server, Solaris, SunOS, macOS, and other operating systems. In the late 1990s, Oracle began promoting open platforms such as GNU/Linux.
The following is a list of Oracle database editions in priority order:
Enterprise Edition includes: This is the software's most reliable and secure version. It includes all of the bells and whistles, as well as improved performance and security.
Standard Edition: This edition provides the essential features for users who do not require the Enterprise Edition's comprehensive bundle
Oracle Lite is a version of Oracle that is optimized for mobile devices
Personal Edition is comparable to Enterprise Edition, although it lacks Oracle Real Application Clusters
Oracle Course in Chennai
We offer our learners the opportunity to develop their skill-set in Oracle with practical-oriented classes through our Oracle training in Chennai. Also, in this course, our trainers will share some of the most common strategies in Oracle used in the current industry. The objective of this course is to familiarize course participants with the scope of Oracle. Learn from Oracle experts. Leverage our Oracle Course to hone specific Oracle skills. Gain insights on the latest strategies and techniques in Oracle. Get a deep understanding of Oracle through our elite Oracle Training!
Importance of Oracle:
It is one of the world's oldest database management organizations. It has always prioritized business demands and kept up with technological advancements. As a result, new features are added to its goods regularly. The most latest Oracle database, 19C, for example, is also available on Oracle Cloud. Oracle lets users choose from a variety of database editions that meet their individual needs while remaining cost-effective.
Features of the Oracle Database:
Oracle database uses an open, comprehensive, and integrated approach to data management. The following features round out the requirements for effective database management:
Availability:
It is never unavailable or out of service, implying that the database is available 24 hours a day, seven days a week. The Oracle Data Guard feature ensures that databases are always available. This feature allows you to use the secondary database as a backup for the primary database in the event of a failure. As a result, all standard processes like backups and partial failures do not cause the database to stop working. Oracle has a mechanism in place to control and access the database to prevent unwanted access. Because of the Oracle Advanced Security features, it delivers a high level of security.
Scalability:
It includes capabilities such as RAC (Real Application Cluster) and Portability, which allow an Oracle database to scale up or down depending on usage. It contains capabilities such as rolling instance migrations, conducting upgrades, preserving application continuity, quality of service management, and more in a clustered environment.
Performance:
Some of the speed optimization options include Oracle Advanced Compression, Oracle Database In-Memory, Oracle Real Application Testing, and Oracle Times Ten Application-Tier Database Cache. Their primary purpose is to improve system performance to the highest extent possible.
OLAP:
It's an Oracle implementation that allows you to perform complex analytical calculations on company data.
Oracle Advanced Analytics:
The technical hybrid of Oracle R Enterprise and Oracle Data Mining helps companies develop predictive business models using data and text mining, as well as statistical data computing.
Management:
Oracle Multitenant is a database management system that combines a single container database with several pluggable databases in a single unified design.
Benefits of Oracle Database:
The key benefits of an Oracle Database are as follows:
Performance:
Oracle has procedures and concepts in place to assist us in achieving high database performance. With the use of performance optimization techniques in its database, we may speed up query execution and operations. This method aids in the retrieval and modification of data.
Portability:
Unlike its competitors, Oracle's database can be adapted to a variety of systems. This database may be used with roughly 20 networking protocols and over 100 hardware devices. This database makes it simple to develop an Oracle application by allowing secure changes to the operating system and hardware.
Backup and Recovery:
It is usually a good idea to make a complete backup of your Oracle online backup and recovery. Using the Oracle database, it is simple to perform a rapid recovery. During downtime or outages, it can recover or restore database files. Online backups, archival backups, and continuous archiving are all possible with it. For recovery, we can also use SQL* PLUS, which is also known as user-managed recovery.
PL/SQL:
Support for the PL/SQL extension for procedural programming is one of the most significant advantages of utilizing the Oracle database.
Multiple Database:
The Oracle database enables the management of several database instances on a single server. It implements an instance caging strategy for managing CPU resources on a database server. To manage service across numerous instances, database resource management and instance caging can function together.
Flashback Technology:
This benefit is available with the most recent Oracle version. It enables us to recover data that has been wrongly deleted or lost due to human errors such as the inadvertent deletion of important data, deleting the incorrect data, or losing the table.
Oracle Training in Chennai
IntelliMindz's purpose is to transform access to education. Develop Your Oracle Skills with IntelliMindz. Acquiring Oracle skills puts you on a flourishing career path. Master the basics of Oracle with our Oracle Course in Chennai. This full set of Oracle training is framed full of real-world examples and practical exercises to help you turn knowledge into action. Improving your Oracle knowledge can help you find a profession, get promoted, or begin a perfect new career. Use this Oracle training program as the bridge of your Oracle career. Start your Oracle journey today by enrolling in our course and getting certified.
Here is What will be learned:
Developing a working knowledge of the Database Programming Units
Capable of using records to write manageable codes
Exceptions provide the ability to deal with Runtime Errors professionally. Collections are stored and processed information
It is necessary to have a working grasp of the various database tools
To process large amounts of data 

improve overall performance

Knowing how to establish System Event Triggers is essential
Demonstrable comprehension of the clauses, as well as the ability to process data in a pipeline
Understanding how to run SQL queries using Dynamic SQL
Who can learn Oracle Course:
Any Freshers
Any Graduates
Any IT Professionals
Working IT professionals
Oracle PL/SQL Developers
Freelancer
IntelliMindz's Oracle Course will teach by highly skilled and well-experienced professionals. Our Oracle
 Training in Chennai
has a well-structured course syllabus also provides training sessions for students in their convenient schedules. We are one of the top-most leading Oracle training institutes in Chennai. Enroll Now in our
Oracle Course in Chennai
and contact 9655877577 for more details.
Oracle Training related searches
IntelliMindz Chennai,
No. 7/15 Second Floor,
United Colony,
Velachery Rd, Medavakkam, 
Chennai,
Tamil Nadu 600100.
 info@intellimindz.com
 +91 9655877677 / +91 9655877577
IntelliMindz- Bangalore,
Stage 12,
Outer Ring Rd,
Old Madiwala,
Jay Bheema Nagar,
BTM 1st Stage,
Bengaluru,
Karnataka 560068
 info@intellimindz.com
 +91 9655877677 / +91 9655877577
IntelliMindz – Coimbatore
54,G.K.S Nagar
Coimbatore,
Tamil Nadu 641035
IntelliMindz-Tirupur,
No.356 1st Floor,
kongu main road,
opp ESS TEE Exports,
Near chinnaswamy ammal school,
1st railway gate ,
Tirupur.
 info@intellimindz.com
 +91 9655877677 / +91 9655877577