SAP HR Training in Chennai
Get trained by the best SAP HR training professionals!
IntelliMindz offers the best SAP HR Training in Chennai. SAP HR is an essential module of SAP ERP software for integrating the finance sector with technology, and high-profile companies are in dying need of such a system. This SAP HR course would cover various aspects related to organizational structures, master data with further classifications of levels, reporting and business process functions defined within an organization according to SAP HCM. IntelliMindz focuses on real-time SAP HR training with professional and experienced faculty. Our expert trainers will highlight the essential topics from SAP HR training based on the questions that can be possibly asked by the interviewer during the job selection process. This training provides confidence to the candidates while facing job interviews. With our SAP HR course in Chennai, you can find highly-paid career opportunities in SAP. Our schedule for SAP HR online training in Chennai is very flexible as we provide training on both weekdays and weekends. Join our SAP HR certification training in Chennai and start your career. For more information contact us on 9655877577.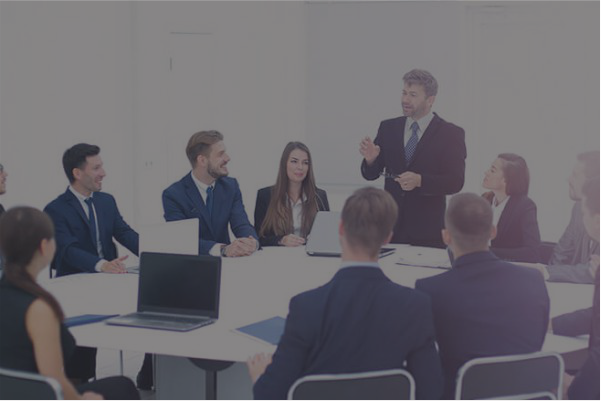 Upcoming Batch Schedule for SAP HR Training in Chennai
(Class 1Hr – 1:30Hrs) / Per Session
(Class 1Hr – 1:30Hrs) / Per Session
(Class 1Hr – 1:30Hrs) / Per Session
(Class 1Hr – 1:30Hrs) / Per Session

Can't find a batch you were looking for?
Syllabus of SAP HR Training in Chennai
SAP HR Corporate Training in Chennai
If you are looking to Train a Group of employees in your organization then contact our Corporate Training Coordinator for more details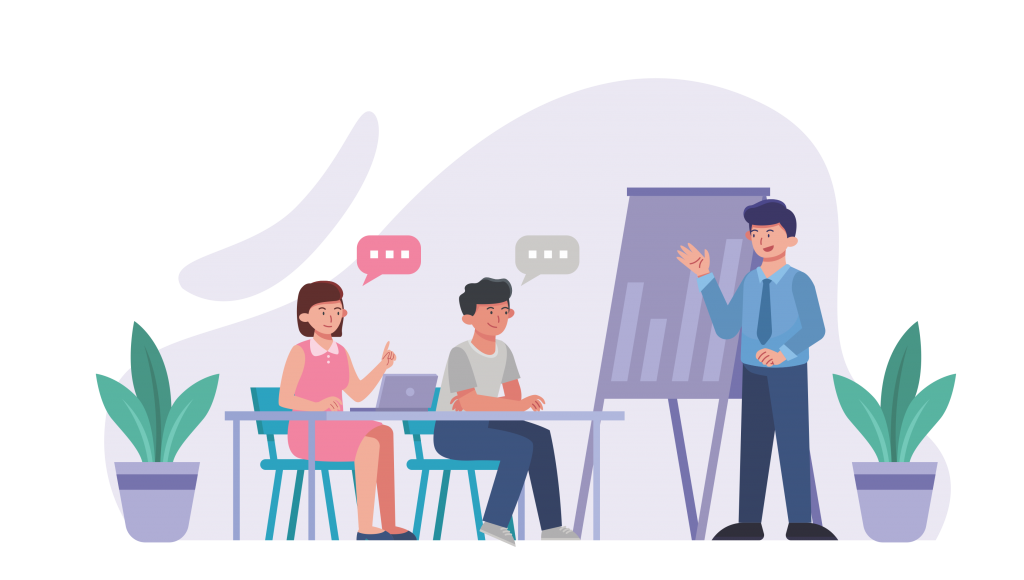 SAP HR Certification Training in Chennai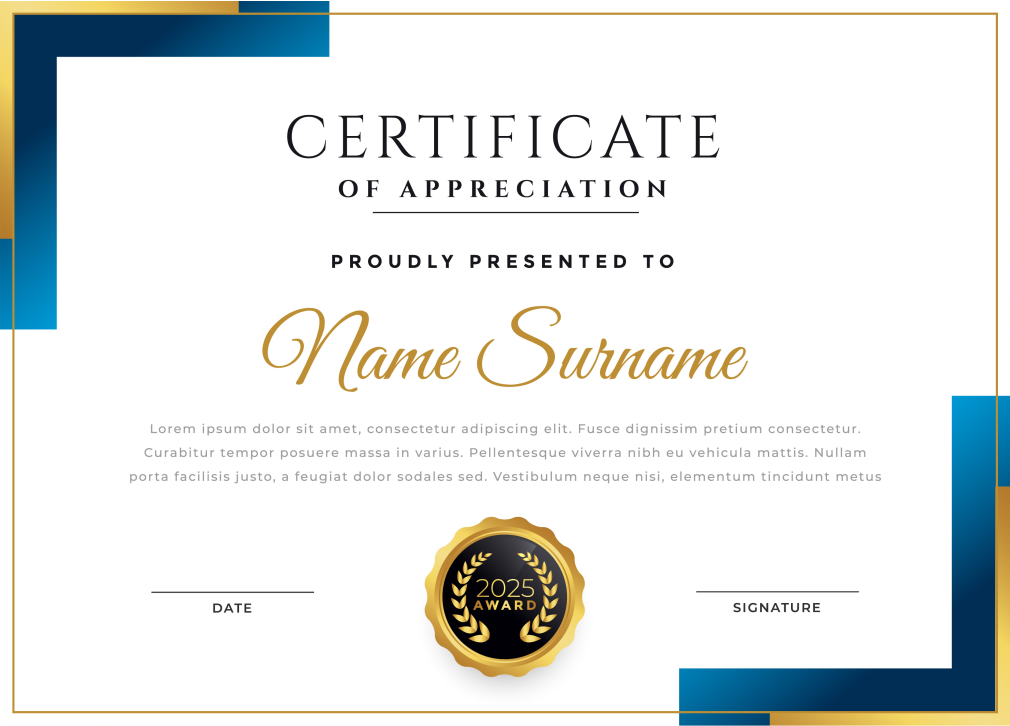 SAP HR Certification Training in Chennai
IntelliMindz offers exclusive corporate cum placement training programs for fresher to get employed easily. Our training programs and course content are designed to assist learners to achieve their career goals. The trainer gives complete Independency to the student, to explore the subject and learn based on actual time projects and case studies. SAP HR training in Chennai at IntelliMindz is designed to assist learners to achieve their career goals. SAP HR certification training in Chennai at IntelliMindz offers various learning modalities, practical exposure, updated curricula, experienced and knowledgeable instructors, and other facilities crucial to completely preparing you for the certification exams. Experienced professionals with over a year of expertise in certain platforms provide training at IntelliMindz. The certification is provided after the successful completion of our training and practical-based assignment. Having our IntelliMindz SAP HR certificate along with your resume helps in prioritizing your profile during the interview process, and also it opens the door for a wide range of career opportunities.
Career Assistance:
The candidate will be provided career support through resume workshops and interview preparation sessions for several roles in this technology. You would also partake in several job fairs organized by IntelliMindz regularly. Besides the above-mentioned, many other attributes make IntelliMindz is the best place to take up SAP HR online training in Chennai. Join yourself in the SAP HR course today.
Working on LIVE Project: You will get an opportunity to work on real-time time projects.
Flexible Timing: At IntelliMindz you will get Ultimate Flexibility. You can pick the schedule whatever suits you the best.
Affordable Fees: In our training center fees are not only affordable, but you can pay the fees in Installment.
Job Opportunities: IntelliMindz SAP HR Certification course in Chennai will help the student to kick-start their career. Many companies welcome SAP HR Certified professionals. IntelliMindz SAP HR Certification will help you to land a job at the below-listed top MNC companies are IBM, Accenture, HCL, Deloitte, TCS, Cognizant, ATOS, etc.
SAP HR Training in Chennai Trainer Profile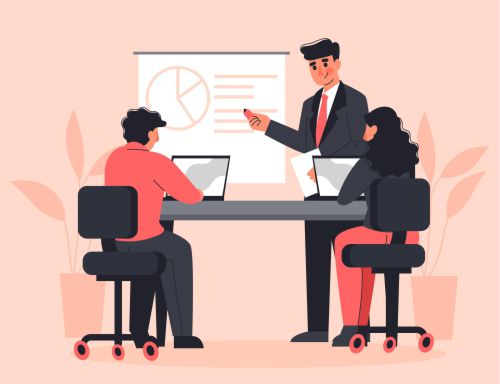 All mentors at IntelliMindz have years of important industry experience, and they have been effectively functioning as advisors in a similar space, which has made them topic specialists.
Training will be provided right from the basics to advanced concepts on SAP HR
Our trainers are real-time experienced professionals with more than 12+ years of live industrial experience
Successfully Trained and placed more than 500 students
Will provide guidance on resume preparation and projects
They will  provide separate sessions will be given on Project overview and real-time scenarios
Individual attention will be given to every participant and the separate session will be given on topics required to them if required
Mock interviews will be taken at the end of the training session and FAQ will be provided on relevant Technology
I learned SAP HR Training in Chennai at IntelliMindz. The trainer is very knowledgeable and highly updated with the knowledge. The syllabus is taught very perfectly. The course was well managed by providing equal importance in theory as well as practical sessions. Thank you IntelliMindz for your support.
I completed SAP HR Training in Chennai at IntelliMindz. The trainers are awesome and very knowledgeable. They provide real-time technology-based tools where I can learn the things that are relevant to the technical world. Thank you so much for providing the best SPA HR Training in Chennai.
I took SAP HR Training in Chennai at IntelliMindz. It was a great course where I have learned a lot of things about SAP HR. The course and the course content were awesome. The Instructors are good and they helped me in every aspect of HR. I would like to suggest this course to my friends. Thank you IntelliMindz.
I joined SAP HR Training in Chennai at IntelliMindz. The trainers are experts in HR management. They shared a lot of new things apart from the syllabus. They provide a hands-on real-time practical session that helped me to understand the concept clearly. My technical skills are improved after completion of the SAP HR course. I recommend this course to anyone willing to learn SAP HR.
Additional Information for SAP HR Training in Chennai
Introduction to SAP HR:
SAP Human Resources (HR) resource management device solution is one of the biggest modules in the SAP R/3 system which enables the effective management of information about the people within an organization and integrates that information within the external system and SAP's modules. We outline an organization as an individual enterprise that works with sub-departments like HR, Marketing, Finance, R&D, etc. For any organization employees or Human Resources are taken into consideration as the most powerful resource. So to maintain the employee-associated data we require one system which guarantees accuracy and consistency within the company.
SAP HR Course in Chennai
We provide beginners the possibility to increase their skill-set in SAP HR with practical-orientated instructions through our SAP HR training in Chennai. Also, this course is handled by experienced certified trainers which will help you to gain functional as well as technical knowledge in SAP HR. Our SAP HR Training program syllabus is designed by industrial experts. After completion of SAP HR Training in Chennai, we assure you will get expertise in SAP HR concepts. Enroll and get started with our training program to begin a career with SAP HR.
SAP HR Sub- Modules:
SAP HR is divided into several sub-modules, such as
Organizational management
Personnel Administration
Time Management
Payroll
Personnel Development
Let discuss briefly SAP hr sub modules.
 Organization control: – Organization management is one of the important sub-module of SAP HR and allows the organization to symbolize the organizational plan, examine the current plan, create extra plans and create better workflow control.
 Personnel Administration: – Personnel Administration is a crucial sub-module of SAP systems that keeps track of important personnel data. It plays numerous administration tasks consisting of hiring the employees, personnel data, travel expenses, payroll accounting, and so on.
Time Management (TM): – Time management is a sub-module of HR that keeps track of employee data such as attendance, time evaluation absence, shifts, and so on.
Payroll: – SAP payroll process the payment that works done by employees. It consists of wages, benefits, medical benefits, taxes, and more. Payroll is included with different modules such as personal administration, time management, financial accounting, and so on.
Personnel Development: – Personnel development is a crucial sub-module of HR that focuses on maximizing the performance of the organization's employees. Personal development has three key goals: qualifying individuals to fulfill standards, increasing employee enthusiasm and productivity, and reducing employee turnover.
Features for SAP HR:
SAP human resources unify your HR information and procedures in a single, cloud-based platform across all of those functional areas. This takes HR to new levels of functionality and efficiency. Its strengths include the following:
Efficiency and accuracy:
Single entry: SAP HR is a cloud-based system that replaces many HR packages with a single system. Data only desires to be entered or updated once.
One source of truth: Since HR data is mechanically updated across the enterprise, everyone has access to the most current, accurate data.
Automated tasks:

SAP HR automates many administrative procedures, resulting in less paperwork for day-to-day HR operations.
Real-time insights:
Advanced data analysis: SAP HR applies advanced evaluation for your employee data and makes it clean to share with wealthy visualization and reporting tools.
Embedded best practices: Best practices and professional insights inform the system, allowing you to make smarter talent management decisions and analyze their outcomes.
Data integration: With SAP HR, you can integrate HR metrics to operations and financial data to ensure that your HR strategies are aligned with your business's goals.
Data trending:

SAP HR's data trending function makes it simple to track and effect real-time changes in key HR metrics.
Built-in intelligence:
Advanced tools: SAP HR has beneficial tools for just about each human resources process. For example, in addition to choosing from endless embedded employee surveys, you may create your own. When you are done, you can run a survey review, similar to a spell check, that suggests improvements to drive higher results.
Automated reporting:

The system has great automatic reporting built-in, which does half the work of data analysis for you. All you need to do is pick the insights you are involved in, and SAP HR does the rest.
Embedded content:
Documents and more: SAP HR is fully loaded with documentation, templates, a source library, and other resources to help you decrease your effort and improve HR's best practices.
Embedded records:

The software program is loaded with records to tell reporting. It provides, for example, a catalog of over 2,000 HR and talent measures, as well as standard terminology to aid in data analysis.
Security and compliance:
Data security: With SAP HR, you don't have to worry about protecting touchy HR data. It's all secured and guarded for you in the cloud.
Automated compliance:

Even at the local level, the content and functionality of SAP HR are designed to assure full regulatory compliance.
Infinitely scalable:
Grows with you: With its subscription model, you can pay for the power you want and scale up easily as your commercial enterprise grows.
Future-proof: You won't have to worry about integrating with multiple HR software or processes as they evolve because it's a comprehensive human capital management solution.
SAP HR Infotype:
The Human Resource Management System uses SAP HR Infotypes as information units. SAP HR Infotypes keeps information organized and makes it easier to enter staff data for certain time periods. SAP HR Infotypes assists with data recording for administrative and payroll needs. SAP ABAP HR developers focus on offering SAP ABAP HR innovations and customizations to meet business requirements to create business value for the enterprise.
Features of Info Types:
Information types, often known as info types, are information units
Group related data fields together
Provide information with a structure
Facilitate data entry using Data Entry screens
Enable data storage for specific periods
It has subtypes
Types of Infotypes:
The different types of info types area
SAP Standard Infotype
Customer Specific Infotype
SAP standard Infotype: –
Standard SAP info types are the info types that are delivered by the standard SAP system. Standard data types include predefined settings that are used to keep track of employees' information. Standard info types can be divided into two categories
International info types: – These international info types can be used for all countries.
Country-Specific info types: –These information types are utilized in the payroll process and are only used in specific countries.
Customer Specific Info type: –
You can create a custom Infotype as per the necessities of the project. These Infotypes are used by SAP HR – ABAP consultants.
SAP HR- Time Management:
SAP time management is a module in SAP HR management that allows employees to track and manage their time across departments. Time management is one of the major additives in any organization as it is important to maintain time along with the work performed. This enables a business to measure profit and loss, human costs, and project time booking, among other things.
The following are the primary features of SAP Time management: −
Monitors Human Costs as per time looking for a project.
Documents Progress of Process.
Process of Invoices.
Records External
Employees' Services.
Maintains Planning and Progress.
Confirms Service Management Orders.
Collects Data Plans and Sheets.
Advantages of Time Management
The following are the key benefits or tasks performed by SAP Time management: −
Time Recording and Evaluation.
Negative & Positive Time Recording.
Work schedules & work schedules Rules.
Public holiday Calendar, counting rules.
Attendance Absences.
Shift Management in HR.
Overtime and Breaks
Schedules under Time Management.
SAP HR Training in Chennai
The goal of IntelliMindz is to change the way people learn. IntelliMindz can help you improve your SAP HR skills. Developing SAP HR abilities will set you on a successful career path. Our SAP HR Course in Chennai will teach you the fundamentals of SAP HR. This comprehensive SAP HR training course is combined with real-world examples and exercises to help you put what you've learned into practice. Improving your SAP HR expertise can assist you in finding a job, getting promoted, or starting a new career. Use this SAP HR training program as a stepping stone to a career in cloud computing. Enroll in our SAP HR course and get certified today to begin your SAP HR career.
Career Scope and Opportunity of SAP HR:
SAP HR is the high-paid SAP module, and it includes a variety of professions such as SAP payroll consultant, SAP HR Consultant, and other specialist positions. An SAP HR consultant uses automated SAP solutions to help his or her client's functional HR area run more smoothly. Organizational and time management, time scheduling, payroll management, training and certification, role assignment, personnel management, and HR administration are among the tasks at hand. If candidates have significant experience in SAP HR and SAP HR Payroll management, they will have a great chance in this industry. Join IntelliMindz SAP HR Training in Chennai and enhance your career.
What you'll learn
:
Learn the HR module and relate it to organizational and employee information
Learn how to work on personnel cost planning, compensation management, pay-scale classification, and wage types
Understand how to build time-management capabilities in defining work schedules, holiday calendar, overtime calculation, attendance, and more
Learn how to work on the integration of human resource module with finance module for managing payroll
Understand Integrate Personnel Administration (PA) and Organizational Management (OM) and define relationships
Learn how to configure reporting relationships and henceforth create organizational structure report
Create and execute the plan for recruitment of employees and accordingly make changes to Employee Master Data
Who can join the SAP HR Training in Chennai:
Freshers
Business Analyst
Change Manager
Executive
System Architect
Working professional
Freelancers
IntelliMindz's SAP HR Course will teach by highly skilled and well-experienced professionals. Our
SAP HR Training in Chennai
has a well-structured course syllabus also provides training sessions for students in their convenient schedules. We are one of the top-most leading SAP HR training institutes in Chennai. Enroll Now in our
SAP HR Course in Chennai
and contact 9655877577 for more details.
SAP HR Training related searches
IntelliMindz Chennai,
No. 7/15 Second Floor,
United Colony,
Velachery Rd, Medavakkam, 
Chennai,
Tamil Nadu 600100.
 info@intellimindz.com
 +91 9655877677 / +91 9655877577
IntelliMindz- Bangalore,
Stage 12,
Outer Ring Rd,
Old Madiwala,
Jay Bheema Nagar,
BTM 1st Stage,
Bengaluru,
Karnataka 560068
 info@intellimindz.com
 +91 9655877677 / +91 9655877577
IntelliMindz – Coimbatore
54,G.K.S Nagar
Coimbatore,
Tamil Nadu 641035
IntelliMindz-Tirupur,
No.356 1st Floor,
kongu main road,
opp ESS TEE Exports,
Near chinnaswamy ammal school,
1st railway gate ,
Tirupur.
 info@intellimindz.com
 +91 9655877677 / +91 9655877577