SAP MM Training in Chennai
Are you looking to enhance your career in Material Management? Then IntelliMindz is the best choice for you. IntelliMindz is the leading SAP MM Training Institute in Chennai. SAP MM Training at IntelliMindz is incomparable with any other and our trainers will train you in such a way you will have clear balancing between the theoretical knowledge and real-world environment. Material Management is one of the significant modules of SAP. SAP is widely utilized in almost all industries and skilled professionals are high in demand. This SAP MM course consists of basic overview topics in material master, master data, procurement, and inventory management. We have more than 14+ years of training experience in SAP and as well as real-time working experience in all SAP modules. This SAP MM certification training in Chennai will help you to become a certified professional by covering all of the essentials of the course requirements through real-life projects. Enhance your Material Management skills by joining our SAP MM online course in Chennai. For more details contact us on 9655877577.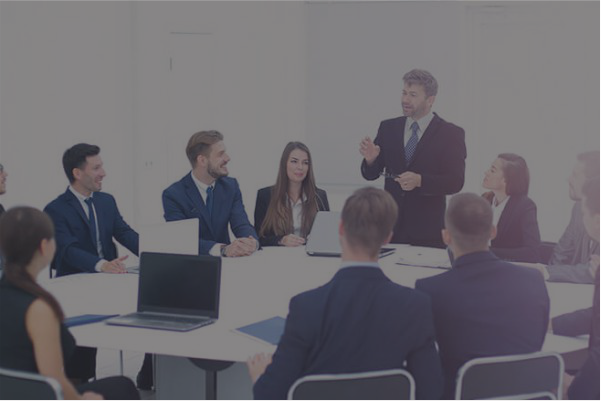 Upcoming Batch Schedule for SAP MM Training in Chennai
(Class 1Hr – 1:30Hrs) / Per Session
(Class 1Hr – 1:30Hrs) / Per Session
(Class 1Hr – 1:30Hrs) / Per Session
(Class 1Hr – 1:30Hrs) / Per Session

Can't find a batch you were looking for?
Syllabus of SAP MM Training in Chennai
SAP MM Corporate Training in Chennai
If you are looking to Train a Group of employees in your organization then contact our Corporate Training Coordinator for more details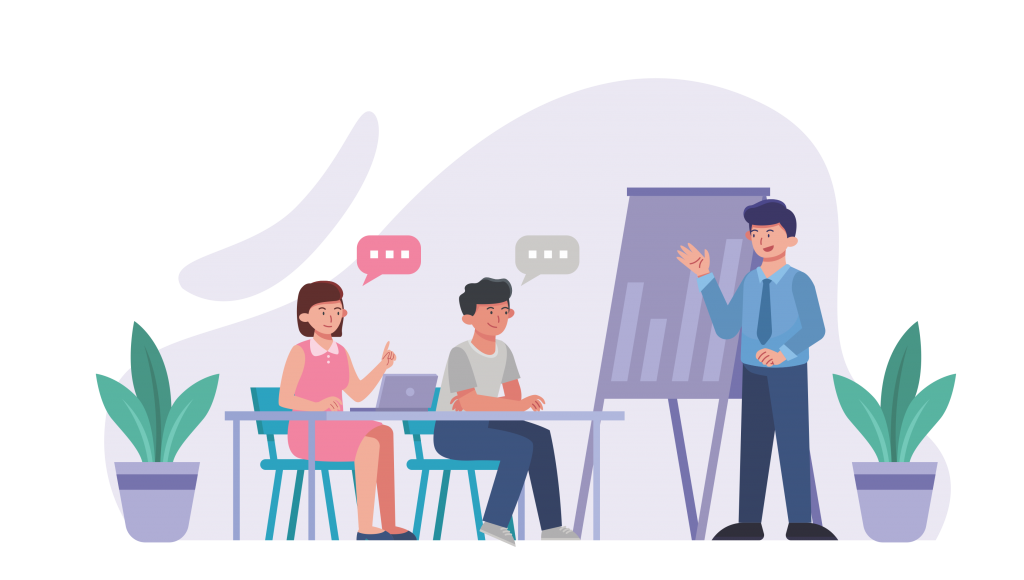 SAP MM Certification Training in Chennai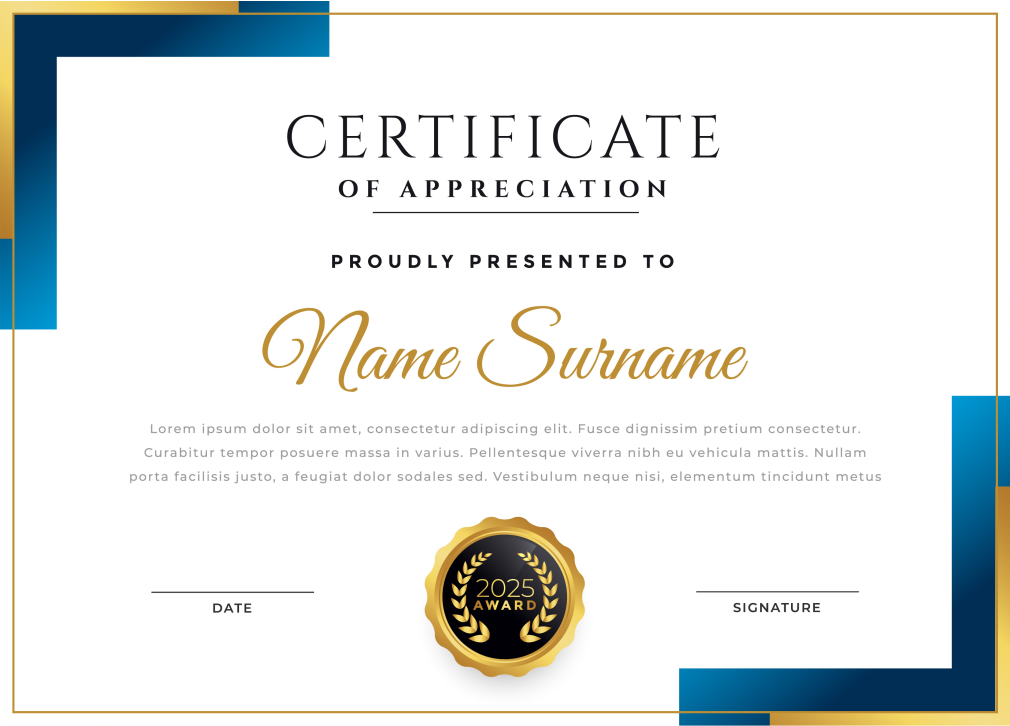 SAP MM Certification Training in Chennai
IntelliMindz offers exclusive corporate cum placement training programs for fresher to get employed easily. Our training programs and course content are designed to assist learners to achieve their career goals. The trainer gives complete Independency to the student, to explore the subject and learn based on actual time projects and case studies. SAP MM training in Chennai at IntelliMindz is designed to assist learners to achieve their career goals. SAP MM certification training in Chennai at IntelliMindz offers various learning modalities, practical exposure, updated curricula, experienced and knowledgeable instructors, and other facilities crucial to completely preparing you for the certification exams. Experienced professionals with over a year of expertise in certain platforms provide training at IntelliMindz. The certification is provided after the successful completion of our training and practical-based assignment. Having our IntelliMindz SAP MM certificate along with your resume helps in prioritizing your profile during the interview process, and also it opens the door for a wide range of career opportunities.
Career Assistance:
The candidate will be provided career support through resume workshops and interview preparation sessions for several roles in this technology. You would also partake in several job fairs organized by IntelliMindz regularly. Besides the above-mentioned, many other attributes make IntelliMindz is the best place to take up SAP MM online training in Chennai. Join yourself in the SAP MM course today.
Working on LIVE Project: You will get an opportunity to work on real-time time projects.
Flexible Timing: At IntelliMindz you will get Ultimate Flexibility. You can pick the schedule whatever suits you the best.
Affordable Fees: In our training center fees are not only affordable, but you can pay the fees in Installment.
Job Opportunities: IntelliMindz SAP MM Certification course in Chennai will help the student to kick-start their career. Many companies welcome SAP MM Certified professionals. IntelliMindz SAP MM Certification will help you to land a job at the below-listed top MNC companies are Infosys, Wipro, Accenture, Tech Mahindra, Hewlett-Packard, Deloitte, etc.
SAP MM Training in Chennai Trainer Profile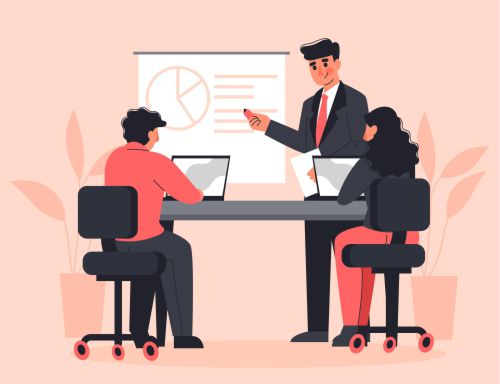 All mentors at IntelliMindz have years of important industry experience, and they have been effectively functioning as advisors in a similar space, which has made them topic specialists.
Training will be provided right from the basics to advanced concepts on SAP MM
Our trainers are real-time experienced professionals with more than 14+ years of live industrial experience
Successfully Trained and placed more than 500 students
Will provide guidance on resume preparation and projects
They will  provide separate sessions will be given on Project overview and real-time scenarios
Individual attention will be given to every participant and the separate session will be given on topics required to them if required
Mock interviews will be taken at the end of the training session and FAQ will be provided on relevant Technology
I completed SAP MM Training in Chennai. IntelliMindz was the perfect institute to enhance your dream career with the help of quality and industry-oriented training by leading expert professionals. The instructors clarified all my doubts on the stand and provide quality course material. I highly recommend the IntelliMindz SAP MM course to my friends.
I have done SAP MM Training in Chennai at IntelliMindz. The trainers were skilled and qualified in delivering their lectures. All the MM concepts are explained with real-time examples. I have gained a decent knowledge of material management concepts. Thanks to the entire team for their suggestions and guidance throughout the training period.
I joined IntelliMindz SAP MM Course in Chennai. The trainer teaching style is effective to me. I understand the foundational concepts of MM which are very important before learning advanced and complex MM business scenarios. The course content is relevant and inflow. I strongly recommend this SAP MM course to beginners.
Hi all, I am Hari. I did SAP MM Training in Chennai at IntelliMindz. The trainers are good and friendly and clarified all my doubts. They boosted my confidence by providing good knowledge. When it comes to institute fees is very less as compared to other institutes. Thanks to IntelliMindz and their team.
Additional Information for SAP MM Training in Chennai
The SAP MM (Material Management) application module offers procurement and inventory activities in day-to-day company operations, and it is one of the most important modules in the SAP ERP software. This MM module covers a wide range of topics, including purchasing, receiving items, fabric storage, consumption-based planning, and inventory management. SAP MM module is incorporated with different modules in the SAP R/3 System consisting of Finance (FI), Controlling (CO), Sales and Distribution (SD), Quality Management (QM), Plant Maintenance (PM), Production Planning (PP), and Warehouse Management(WM).
SAP MM Course in Chennai
We provide beginners the possibility to increase their skill-set in SAP MM with practical-orientated instructions through our SAP MM training in Chennai. Also, this course is handled by experienced certified trainers which will help you to gain functional as well as technical knowledge in SAP MM. Our SAP MM Training program syllabus is designed by industrial experts. After completion of SAP MM Training in Chennai, we assure you will get expertise in SAP MM concepts. Enroll and get started with our training program to begin a career with SAP MM.
Introduction to SAP MM:
SAP MM is one of the important modules of the SAP ERP system which deals with the logistics (Material management and inventory management) of the materials. It consists of modules such as Sales and Distribution, Production Planning, Plant Maintenance, Project Systems, and Warehouse Management. This module includes master data, system configuration, and transactions to complete the procure-to-pay process. This procedure assures that there is never a shortage of materials in a company's supply chain. It is concerned with the management of an organization's materials (merchandise and/or services) and resources to ensure that the business runs smoothly and efficiently.
Features of SAP MM:
Important features of SAP MM are –
SAP MM enables businesses to speed up the materials management and procurement activities
It can manage materials and resources expenses to reduce company costs
It is a flexible software that can adapt to converting organizational requirements
Master Data, Invoice Verification, Material Valuation, Account Determination, and Material Requirement Planning are all handled by SAP MM
The unique components of the SAP MM module intention to enhance the supply chain processes. This, in turn, will increase the productiveness of the business
It is responsible for specifying the amount of material to transport at every supply chain stage. This additionally enables employees to figure out the inventory levels for every product category
Advantages of SAP MM:
The SAP MM module has several advantages
Automates the procurement and material management activities to make the entire process run smoother
Reduces operational costs
It reduces material costs by avoiding the storage of undesirable and obsolete goods
Minimizes inventory losses
Labor costs are reduced. This additionally allows in the usage of labor efficiently
It will increase product delivery time, which enhances customer satisfaction
Improves inventory management
The manufacturing cycle times are minimized
Organizational Structure of SAP MM:
The following are the most essential organizational aspects of material management:
Client
Company Code
Plant
Purchase Organization
Storage Location
Purchasing Group
Client: –
It is the highest level of the organizational unit, and it contains a collection of tables, master data, and other data.
Company Code: – 
Company code is a separate legal entity or separate accounting branch of an organization. All the financial statements like profit and loss accounts, business Balance sheets, etc are prepared at the company code level.
Plant: –
 A plant is a location where logistics activities such as manufacturing, services, and maintenance are carried out.
Purchasing Organization:-
A purchasing organization is a physical organizational unit that is in charge of purchasing products and services from vendors for an organization.
Storage Location: – 
Storage location is the subdivision of a plant in which the materials are maintained and stored.
Purchasing Group: –
It is a group of persons or employees who are responsible for the materials that are being purchased in the organization. Purchase organizations are assigned to a respective material master.
Procurement:
SAP MM Module Procurement is functionality that describes the activities and procedures to acquire items and services. This consists of defining the requirements for goods and services, organizing a source of supply, negotiating contracts, acting vendor evaluations, and purchasing, which crowns these activities with purchase orders, brings the goods into the warehouse and finishes with a price to the supplier. Purchasing refers to the buying and receiving method for goods and services. It is a subset of the broader procurement method.
SAP R/3:
SAP R/3 is software that was produced by the German corporation, SAP AG (now SAP SE). This software was developed to coordinate all resources and activities needed for an enterprise operation including Human Resource Management, order fulfillment, billing, and production planning. SAP R/3 is used to store real-time data. Now, data stored in SAP R/3 is split into 2 categories:
Transactional Data
Master Data
Transactional Data:
Transactional Data is the data that is associated with the processing of an enterprise transaction. It is the data that belongs to the payment made to vendors against their orders or the payment taken from a purchaser for the goods.
Master Data:
Master Data is the main data that is utilized for any transaction inside a company. It is kept in a central location within an organization and is accessible to anybody. However, the data must be updated regularly. It is a subset of the broader procurement method.
SAP MM flow using Procurement Cycle:
Every business organization requires materials or services to satisfy its business needs. The procedure of obtaining materials and services is known as Procurement. Different steps are utilized to acquire materials as well as services that form a MM Circulation in the sap procurement cycle. In SAP, the steps of MM circulation are as follows:
Determining the requirement
Purchase Requisition
Generating the purchase order
Generating goods receipt
Generating the invoice
SAP MM integration with other modules:
Integration of MM and FI :
On posting of goods receipt, a debit is published to inventory account and a credit is posted to GR/IR clearing account. On posting of invoice receipt, a debit is posted to GR/IR clearing account, and a credit is posted to the vendor account. On payment of vendor, a debit is posted to vendor account and a credit is posted to a bank clearing account.
Integration of MM and SD:
When a sales order is created in SD, the details of the materials are copied from the Material master of MM. Data from MM is also replicated, such as availability and MRP. On creation of inbound or outbound delivery about a sales order, determination of shipping point with the help of plant, loading group, etc. which refers to Material Master.
Integration of MM and PP :
On creation of Production order in PP, BOM (Bill of substances) is decided and PR is raised for materials through MM. Depending on the material requirement, stock determination aids in the implementation of various strategies for withdrawing materials for goods issuance and stock transfer.
SAP MM Training in Chennai
The goal of IntelliMindz is to change the way people learn. IntelliMindz can help you improve your SAP MM skills. Developing SAP MM abilities will set you on a successful career path. Our SAP MM Course in Chennai will teach you the fundamentals of SAP MM. This comprehensive SAP MM training course is combined with real-world examples and exercises to help you put what you've learned into practice. Improving your SAP MM expertise can assist you in finding a job, getting promoted, or starting a new career. Use this SAP MM training program as a stepping stone to a career in cloud computing. Enroll in our SAP MM course and get certified today to begin your SAP MM career.
Why choose IntelliMindz SAP MM Training Institute in Chennai:
IntelliMindz provides the best SAP MM training by experienced professionals. IntelliMindz has a great reputation as the best SAP MM Training Institute in Chennai. Our SAP MM Trainer has 14+ years of experience with SAP MM. They provide high-quality SAP MM Training in Chennai.
Job Opportunities for SAP MM:
After completion of SAP MM training in Chennai at IntelliMindz, there are various job opportunities available for you. SAP MM course permits you to get into business with detailed knowledge of all business branches, ranging from receiving and purchasing goods, managing the material, check the invoice and inventory. SAP MM is the most important module for most companies therefore they always looking for SAP MM professionals.
What you'll learn from this course,
Gain knowledge on how SAP MM integrates with other modules
Understand about creating and extending material master records
Understand how to maintain a source list in SAP, the SAP purchasing process, and create purchase orders and contracts
Learn how to run purchasing reports, Inventory management and create a physical inventory document
Who can join the SAP MM Training in Chennai:
Freshers
Working professional
Freelancers

Business Analyst

Change Manager

Executive
IntelliMindz's SAP MM Course will teach by highly skilled and well-experienced professionals. Our
SAP MM Training in Chennai
has a well-structured course syllabus also provides training sessions for students in their convenient schedules. We are one of the top-most leading SAP MM training institutes in Chennai. Enroll Now in our
SAP MM Course in Chennai
and contact 9655877577 for more details.
SAP MM Training related searches
IntelliMindz Chennai,
No. 7/15 Second Floor,
United Colony,
Velachery Rd, Medavakkam, 
Chennai,
Tamil Nadu 600100.
 info@intellimindz.com
 +91 9655877677 / +91 9655877577
IntelliMindz- Bangalore,
Stage 12,
Outer Ring Rd,
Old Madiwala,
Jay Bheema Nagar,
BTM 1st Stage,
Bengaluru,
Karnataka 560068
 info@intellimindz.com
 +91 9655877677 / +91 9655877577
IntelliMindz – Coimbatore
54,G.K.S Nagar
Coimbatore,
Tamil Nadu 641035
IntelliMindz-Tirupur,
No.356 1st Floor,
kongu main road,
opp ESS TEE Exports,
Near chinnaswamy ammal school,
1st railway gate ,
Tirupur.
 info@intellimindz.com
 +91 9655877677 / +91 9655877577