Tableau Training in Chennai
If you are seeking to build a career in Business Intelligence (BI), Business Analytics, in Data Analytics, learning tableau can be the right choice. IntelliMindz Tableau Training in Chennai will help you master the Tableau Desktop 10 data visualization and reporting tool. The tableau is the most popular and extensively used Data Visualization tool currently used for Business Analytics & Business Intelligence. This course is designed to help you prepare for the Tableau Desktop Certified Associate Certification examination by providing you with rich hands-on training on various Tableau tools. In this Tableau certification course in Chennai, you will gain in-depth knowledge of Tableau Prep Builder, Tableau Desktop, and Data Visualization. Our trainers are tableau experts who are having 15+ years of experience in the IT Industry. We offer 100% placement support to our candidates. Enroll now in our Tableau course in Chennai and start your career.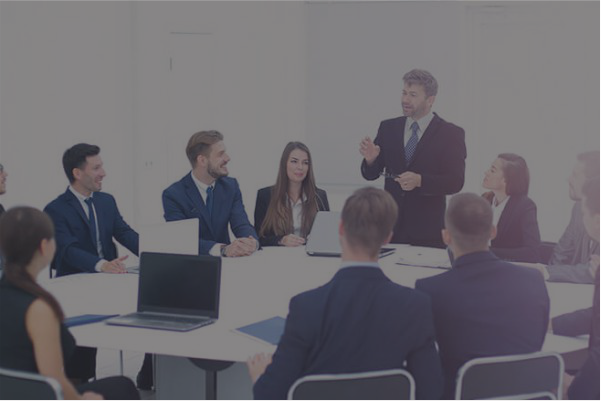 Upcoming Batch Schedule for Tableau Training in Chennai
(Class 1Hr – 1:30Hrs) / Per Session
(Class 1Hr – 1:30Hrs) / Per Session
(Class 1Hr – 1:30Hrs) / Per Session
(Class 1Hr – 1:30Hrs) / Per Session

Can't find a batch you were looking for?
Syllabus of Tableau Training in Chennai
Tableau Corporate Training in Chennai
If you are looking to Train a Group of employees in your organization then contact our Corporate Training Coordinator for more details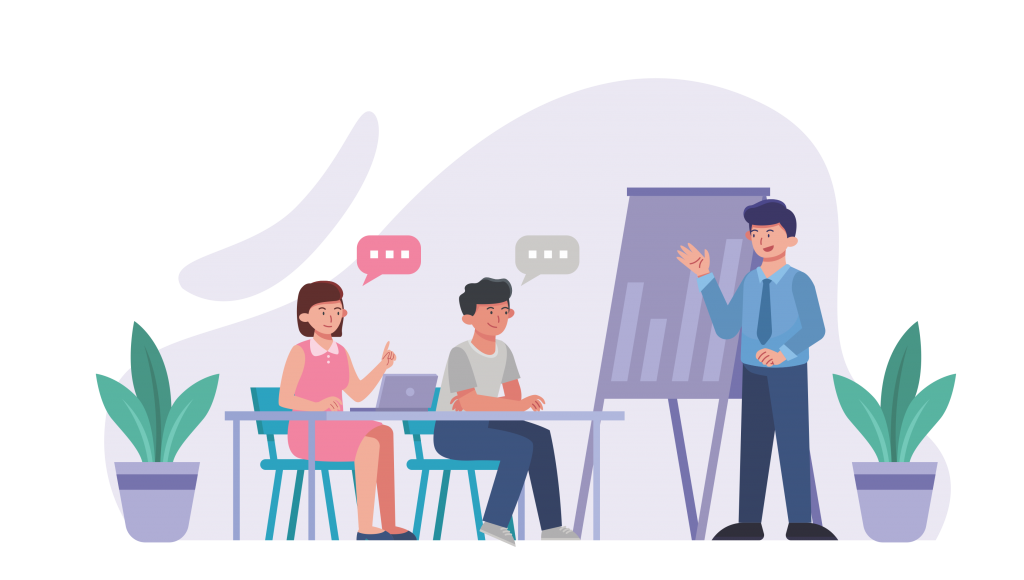 Tableau Certification Training in Chennai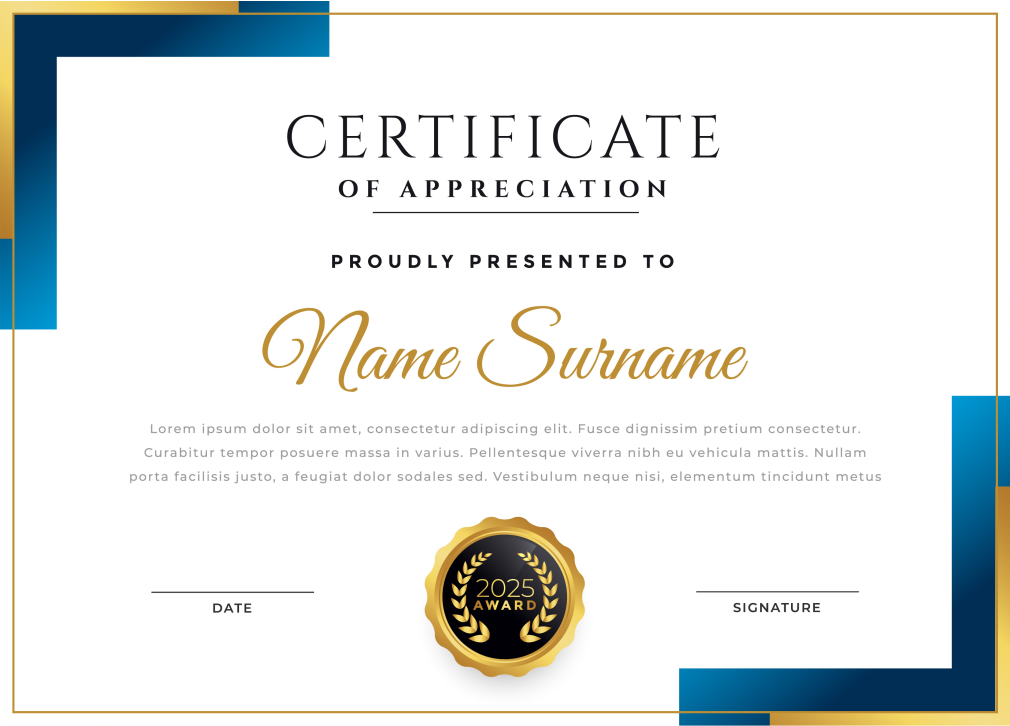 Tableau Certification Training in Chennai
IntelliMindz offers exclusive corporate cum placement training programs for fresher to get employed easily. Our training programs and course content are designed to assist learners to achieve their career goals. The trainer gives complete Independency to the student, to explore the subject and learn based on actual time projects and case studies. Tableau Training in Chennai at IntelliMindz is designed to assist learners to achieve their career goals. Tableau certification training in Chennai at IntelliMindz offers various learning modalities, practical exposure, updated curricula, experienced and knowledgeable instructors, and other facilities crucial to completely preparing you for the certification exams. Experienced professionals with over a year of expertise in certain platforms provide training at IntelliMindz. The certification is provided after the successful completion of our training and practical-based assignment. Having our IntelliMindz Tableau certificate along with your resume helps in prioritizing your profile during the interview process, and also it opens the door for a wide range of career opportunities.
Career Assistance:
The candidate will be provided career support through resume workshops and interview preparation sessions for several roles in this technology. You would also partake in several job fairs organized by IntelliMindz regularly. Besides the above-mentioned, many other attributes make IntelliMindz is the best place to take up Tableau online training in Chennai. Join yourself in the Tableau course today.
Working on LIVE Project: You will get an opportunity to work on real-time time projects.
Flexible Timing: At IntelliMindz you will get Ultimate Flexibility. You can pick the schedule whatever suits you the best.
Affordable Fees: In our training center fees are not only affordable, but you can pay the fees in Installment.
Job Opportunities: IntelliMindz Tableau Certification course in Chennai will help the student to kick-start their career. Many companies welcome Tableau Certified professionals. IntelliMindz Tableau Certification will help you to land a job at the below-listed top MNC companies are IBM, Accenture, HCL, Deloitte, TCS, Cognizant, Facebook, Dell, KPMG, etc.
Tableau Training Features
Tableau Training in Chennai Trainer Profile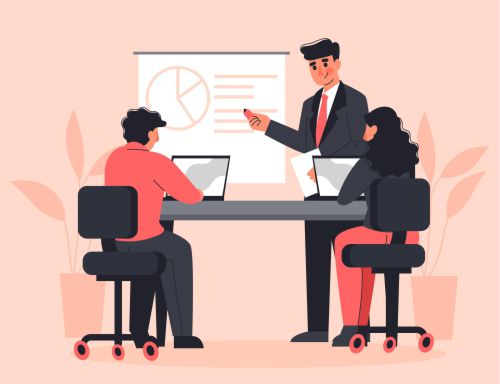 All mentors at IntelliMindz have years of important industry experience, and they have been effectively functioning as advisors in a similar space, which has made them topic specialists.
Training will be provided right from the basics to advanced concepts on

Tableau

Our trainers are real-time experienced professionals with more than 15+ years of live industrial experience
Successfully Trained and placed more than 500 students
Will provide guidance on resume preparation and projects
They will  provide separate sessions will be given on Project overview and real-time scenarios
Individual attention will be given to every participant and the separate session will be given on topics required to them if required
Mock interviews will be taken at the end of the training session and FAQ will be provided on relevant Technology
I completed Tableau Training in Chennai at IntelliMindz. The instructor displayed good communication skills and made the session more interactive. They went to great depths to clarify my doubts. They gave a lot of assignments and a challenging live project. IntelliMindz was a great place to learn Tableau.
I did Tableau Training in Chennai at IntelliMindz. The course content and infrastructure are good. The trainer has explained in detail which was easy for me to try on my own and learn faster. It is very practical and informative. They covered more than just Tableau. I learned a lot throughout the course and would highly recommend this tableau course to my friends.
Hi all, I am Dhanya. I joined Tableau Training in Chennai at IntelliMindz. The course was very well organized. Instead of just teaching tableau the course covered aspects about how to approach a business problem, design ways to approach a problem, and more. Even after the tableau was taught the trainers covered aspects of how to present it to the target audience and make an impact. I highly recommend this tableau course to anyone.
I enrolled for Tableau Training in Chennai at IntelliMindz. The content is very well structured and includes practical real-time examples which sometimes are very challenging. The instructor explained the basics of using tableau as an approach for data visualization very well. I particularly liked this tableau course for teaching me the basic presentation skills and expressing them through tableau. Thank you IntelliMindz.
Additional Information for Tableau Training in Chennai
"By 2023, the worldwide Data Visualization market is expected to be worth USD 7.78 billion," according to the report. Tableau has made a name for itself in the business intelligence industry. Its precise user-friendly features and functionalities permit us to dig deep into the data and make organizing, managing, visualizing, and understanding data easy. There has been exponential growth in this area due to the ever-increasing amount of data that is being generated every day, and the need for organizations to see the complex and mysterious data in a prepared and attractive format. Data Analytics in Tableau can be divided into parts- Developer Tools and Sharing Tools. Developer tools like Tableau Desktop and Tableau Public are used in developing dashboards, charts, and for generating reports and visualization. The sharing tools like Tableau Online, Server, and Reader are used to proportion the dashboards, charts, reports, and visualization advanced through growing tools.
Tableau Course in Chennai
We provide beginners the possibility to increase their skill-set in Tableau with practical-orientated instructions through our Tableau training in Chennai. Also, this course is handled by experienced certified trainers which will help you to gain functional as well as technical knowledge in Tableau. Our Tableau Training program syllabus is designed by industrial experts. After completion of Tableau Training in Chennai, we assure you will get expertise in Tableau concepts. Enroll and get started with our training program to begin a career with Tableau.
Overview of Tableau:
Tableau is a Business Intelligence Tool used for data analytics and data visualization processes. It is an interactive data visualization tool that allows you to create interactive visualizations in the form of bar charts, treemaps, line graphs, pie charts, dashboards, and worksheets to obtain secure and accurate forecasts as well as detailed understanding of the data present. It also allows non-technical people to design and administer customized dashboards with a large amount of data without difficulty. It offers a user-friendly interactive interface that is simple to learn. Tableau makes procedures and equations more understandable. When creating calculations in a tabular format, the formula can be typed once, saved as a field, and applied to all rows referencing that source. This facilitates the creation and implementation of recurring procedures.
Tableau products:
The Tableau products suite comprises of the following products, each of which has a specific purpose necessary for dashboard design.
Tableau desktop – This is used to create interactive dashboards and visualizations. Tableau public – This is Tableau Software's free cloud-hosted version of Tableau Server.
Tableau prep – This is for preparing data for analysis.
Tableau online- It is a cloud-hosted version of the user interface of Tableau Server.
Tableau server- This is where the user can publish the dashboard and enables his/her to share the dashboard securely.
Tableau Uses:
Tableau's key usage and applications are as follows:
Business Intelligence
Data Visualization
Data Collaboration
Data Blending
Real-time data analysis
Query translation into visualization
To import large size of data
To create no-code data queries
To manage large size metadata
Features of Tableau:
It is very easy to utilize.
You don't need any programming knowledge; all you need is a few data points and Tableau to build reports that are visually appealing and tell the story that the user needs to convince their bosses or wow their professor in class.
It offers a drag-and-drop feature that allows users to quickly create articles or reports with only a few clicks and a few ideas.
VizQL (VizQL is a visual query language that translates drag-and-drop actions into data queries and then visually conveys that data) makes this possible. By abstracting the underlying difficulties of query and analysis, VizQL improves people's ability to see and understand data significantly.
Data scientists use Tableau to visualize data and create reports.
Advantages of Tableau:
Interactive Visualizations- Concentrating on visualization, Tableau offers prompt perspicacity with easy drag and drop features, helping you to easily analyze the key data and share the critical perspicacity.
User Friendly- Tableau has the best features when compared to all other BI tools and software on the market, making it simple to generate and customize data visualizations in no time.
Electronic Gadget Friendly- Tableau dashboards are accessible, operable, and viewable on any mobile device, including tablets. It automatically recognizes the device you're using to access the data and adapts its settings accordingly.
Easily Integrated with Scripting Languages- Tableau can perform sophisticated computations in addition to basic calculations. This is the only BI tool that allows you to integrate with Python, R, and many other scripting languages which indeed helps in data analyzing.
Inserting Datasets- Whether it's an excel spreadsheet or a database, Tableau makes it simple to add additional datasets as needed. These datasets will then automatically blend into Tableau utilizing the required fields.
Data Visualization in Tableau:
Data Visualization is a pictorial representation of a dataset or information using maps, charts, graphs, and different visual elements. Data Visualization aids in the understanding of a trend, patterns, insights, and other connections in a dataset. Tableau is one of the most famous Data Visualization tools utilized by many businesses and agencies to gain higher insights into their data to provide the best customer experience.
Importance of Data Visualization With Tableau:
Technological developments in the current situation have made data visualization more powerful; thus, it improves business intelligence. There are several reasons why organizations use Data visualization definition. A few are listed down. Visualization allows people to understand things clearly and have a better insight into the topic.
Visualization allows to predict the future easily and take better decisions.
Data of large volumes also can be spotted easily and quickly.
Data visualization is a method of presenting information universally.
It makes it easy to share thoughts with others.
Data visualization lets people know where they need to do an adjustment in their business to get a higher result.
It provides scalability.
It makes interpretation easy.
Tableau Training in Chennai
The goal of IntelliMindz is to change the way people learn. IntelliMindz can help you improve your Tableau skills. Developing Tableau abilities will set you on a successful career path. Our Tableau Course in Chennai will teach you the fundamentals of Tableau. This comprehensive Tableau training course is combined with real-world examples and exercises to help you put what you've learned into practice. Improving your Tableau expertise can assist you in finding a job, getting promoted, or starting a new career. Use this Tableau training program as a stepping stone to a career in cloud computing. Enroll in our Tableau course and get certified today to begin your Tableau career.
Career Opportunities for Tableau:
The Tableau Career is getting popular each day, which means a growth in Opportunities. Google trend is proof that it indicates an increase in popularity. Earlier this year, the keyword value hit its highest point of 100, and it still has a value of 75+ due to its growing popularity. Thus, the world emerged with extensive data, which requires a Data Visualization device to work on, and Tableau is the first in the row. Due to the constant trend of Tableau, there are a huge wide variety of Opportunities to settle with Tableau. Now let us see the exclusive Job Opportunities in Tableau Career. Few Careers may have a high trend when they are observed or when they have a high peak. Still, another trend may overcome it after some years, but Data Visualization is not like a disappearing career. As long as Data exists, the Visualization tools preserve and make things better.
Future Scope of Tableau :
Tableau's Career may reach its peak. Gartner, a research and advisory group, has predicted that Data Visualization will be the next big thing seven times in a row, and Tableau is the finest tool among all the options. Tableau has a bright future ahead of it, and many people have already begun their careers as Tableau Developers. Many professionals have emphasized the necessity of this and have invested in it, making Data Visualization a more reliable market than others. Data is all around us, and it is the way of the future for development, and Data Visualization can help us get there.
Job Opportunities for Tableau professionals:
The best thing about Tableau careers is that you may choose from a wide range of job opportunities at different stages of your career. The following are some of the most popular Tableau job titles.
Tableau Consultant
Data Analyst
Business Analyst
Business Intelligence Analyst
Business Intelligence Developer
Business Intelligence Manager
What you'll learn
:
Learn how to use cleaning, pivoting, splitting, and merging techniques to transform data.
Understand how to connect to data and how to do various data preparation steps to visualize it.
Learn a new way of analyzing data, through various features in-built within Tableau.
Understand how to create personalized, dynamic visualizations through parameters.
Develop interactive dashboards using actions.
Explore good design practices for dashboards.
Understand how to publish and share dashboards and manage permissions to your published data.
Who can join the Tableau Training in Chennai:
Freshers

Business Intelligence Professionals

Testing Professionals

Business Analysts

Data Analysts

Project Managers

Statisticians and Analysts

Freelancers
IntelliMindz's Tableau Course will teach by highly skilled and well-experienced professionals. Our
Tableau Training in Chennai
has a well-structured course syllabus also provides training sessions for students in their convenient schedules. We are one of the top-most leading Tableau training institutes in Chennai. Enroll Now in our
Tableau Course in Chennai
and contact 9655877577 for more details.
Tableau Training related searches
IntelliMindz Chennai,
No. 7/15 Second Floor,
United Colony,
Velachery Rd, Medavakkam, 
Chennai,
Tamil Nadu 600100.
 info@intellimindz.com
 +91 9655877677 / +91 9655877577
IntelliMindz- Bangalore,
Stage 12,
Outer Ring Rd,
Old Madiwala,
Jay Bheema Nagar,
BTM 1st Stage,
Bengaluru,
Karnataka 560068
 info@intellimindz.com
 +91 9655877677 / +91 9655877577
IntelliMindz – Coimbatore
54,G.K.S Nagar
Coimbatore,
Tamil Nadu 641035
IntelliMindz-Tirupur,
No.356 1st Floor,
kongu main road,
opp ESS TEE Exports,
Near chinnaswamy ammal school,
1st railway gate ,
Tirupur.
 info@intellimindz.com
 +91 9655877677 / +91 9655877577