SAP SuccessFactors Training in Chennai
IntelliMindz provides the best SAP SuccessFactors Training in Chennai as per the current industry standards. SAP SuccessFactors is the growing Cloud-based Technology having lots of opportunities across the world. In this SAP SuccessFactors course in Chennai, we cover the concepts like LMS, Performance, and goals modules with certification guidance. Our SAP success factors trainers are certified professionals working in top MNC's. Our advanced training facilities and latest teaching technique ensure that the candidates learn SAP SuccessFactors more effectively. We provide 100% placement support for our candidates. Once the course is finished, our faculty will be taking care of resume modification and interview preparations. Join our SAP SuccessFactors certification training in Chennai and enhance your career. For more information contact us on 9655877677.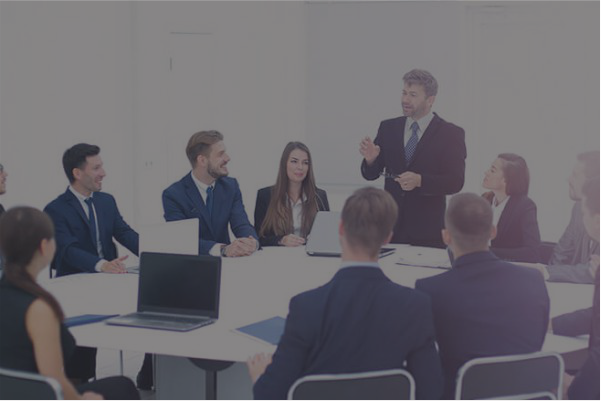 SAP SuccessFactors Training
Upcoming Batch Schedule for SAP SuccessFactors Training in Chennai
(Class 1Hr – 1:30Hrs) / Per Session
(Class 1Hr – 1:30Hrs) / Per Session
(Class 1Hr – 1:30Hrs) / Per Session
(Class 1Hr – 1:30Hrs) / Per Session

Can't find a batch you were looking for?
Why SAP SuccessFactors Training?
Syllabus of SAP SuccessFactors Training in Chennai
SAP SuccessFactors Corporate Training in Chennai
If you are looking to Train a Group of employees in your organization then contact our Corporate Training Coordinator for more details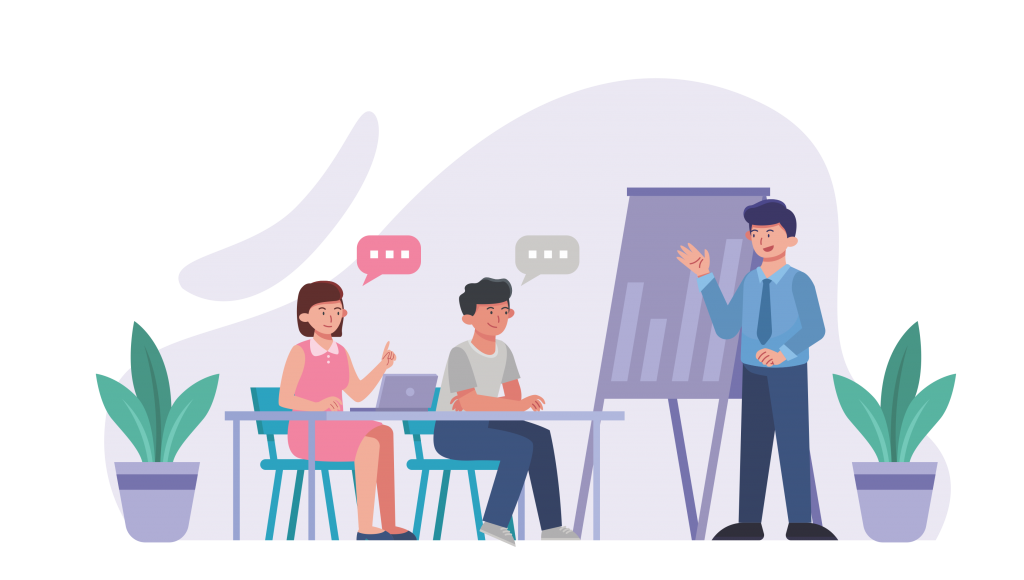 SAP SuccessFactors Certification Training in Chennai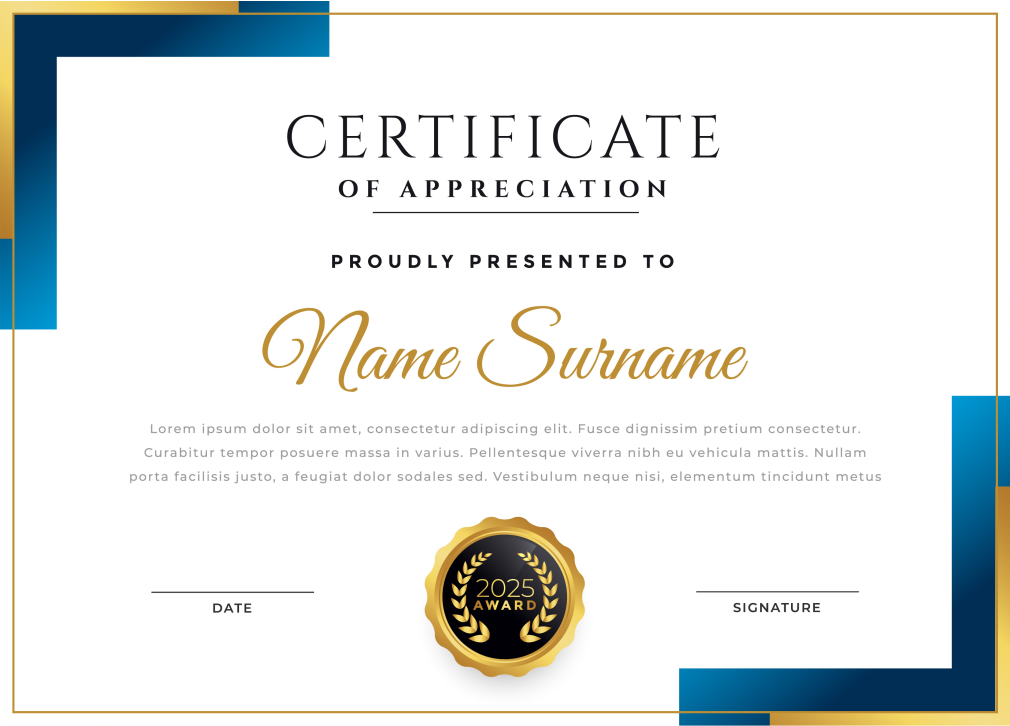 SAP SuccessFactors Certification Training in Chennai
IntelliMindz offers exclusive corporate cum placement training programs for fresher to get employed easily. Our training programs and course content are designed to assist learners to achieve their career goals. The trainer gives complete Independency to the student, to explore the subject and learn based on actual time projects and case studies. SAP SuccessFactors training in Chennai at IntelliMindz is designed to assist learners to achieve their career goals. SAP SuccessFactors certification training in Chennai at IntelliMindz offers various learning modalities, practical exposure, updated curricula, experienced and knowledgeable instructors, and other facilities crucial to completely preparing you for the certification exams. Experienced professionals with over a year of expertise in certain platforms provide training at IntelliMindz. The certification is provided after the successful completion of our training and practical-based assignment. Having our IntelliMindz SAP SuccessFactors certificate along with your resume helps in prioritizing your profile during the interview process, and also it opens the door for a wide range of career opportunities.
Career Assistance:
The candidate will be provided career support through resume workshops and interview preparation sessions for several roles in this technology. You would also partake in several job fairs organized by IntelliMindz regularly. Besides the above-mentioned, many other attributes make IntelliMindz is the best place to take up SAP SuccessFactors online training in Chennai. Join yourself in the SAP SuccessFactors course today.
Working on LIVE Project: You will get an opportunity to work on real-time time projects.
Flexible Timing: At IntelliMindz you will get Ultimate Flexibility. You can pick the schedule whatever suits you the best.
Affordable Fees: In our training center fees are not only affordable, but you can pay the fees in Installment.
Job Opportunities: IntelliMindz SAP SuccessFactors Certification course in Chennai will help the student to kick-start their career. Many companies welcome SAP SuccessFactors Certified professionals. IntelliMindz SAP SuccessFactorsCertification will help you to land a job at the below-listed top MNC companies are TCS, IBM, HCL, Accenture, DELL, Wipro, TechMahindra, etc.
SAP SuccessFactors Training FAQ
SAP SuccessFactors Training Features
SAP SuccessFactors Training in Chennai Trainer Profile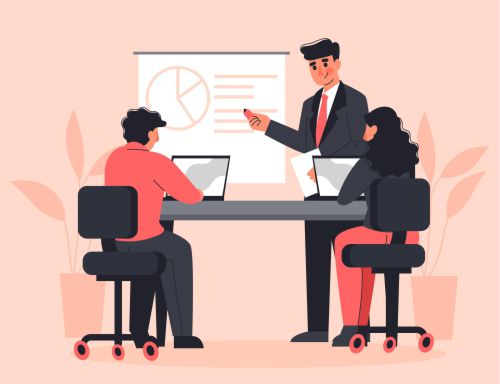 All mentors at IntelliMindz have years of important industry experience, and they have been effectively functioning as advisors in a similar space, which has made them topic specialists.
Training will be provided right from the basics to advanced concepts on SAP SuccessFactors
Our trainers are real-time experienced professionals with more than 10+ years of live industrial experience
Successfully Trained and placed more than 500 students
Will provide guidance on resume preparation and projects
They will  provide separate sessions will be given on Project overview and real-time scenarios
Individual attention will be given to every participant and the separate session will be given on topics required to them if required
Mock interviews will be taken at the end of the training session and FAQ will be provided on relevant Technology
Myself Swetha, I completed SAP SuccessFactors Training in Chennai at IntelliMindz. The trainer was excellent and covered all the concepts along with practical exposure to the SuccessFactors. They resolved all my queries and provided me with good support to crack my interview process. Thank you IntelliMindz.
I joined SAP Success Factors Training in Chennai at IntelliMindz. The trainer was too friendly and taught the SuccessFactors concepts in a better understanding way. The course material was too good. I learned advanced technologies with real-time examples. I recommend this SuccessFactors course to my friends.
I completed SAP SuccessFactors Training in Chennai. The instructors explained the concepts clearly. The concept was good and easy to grab. They provide both practical and theoretical sessions. This learning methodology helped me to improve my knowledge of SuccessFactors. Thank you IntelliMindz for your support.
I took SAP SuccessFactors Training in Chennai at IntelliMindz. The Instructors are very supportive and experts in the relevant field. The instructor was good at making me understand technology though we are not from the technical background. Course fees are affordable and reasonable. Thank you IntelliMindz for this well-planned and organized training.
Additional Information for SAP SuccessFactors Training in Chennai
Introduction to SAP SuccessFactors:
SAP SuccessFactors is a comprehensive set of strongly connected personnel management solutions, a next-generation core HR system, and robust workforce planning and analytics. It's simple for HR to start working from anywhere and go forward with this suite. The SAP SuccessFactors HCM software also integrates with a number of legacy frameworks in which SAP has already invested. SAP SuccessFactors is the most demanding human capital management software on the market today. It offers numerous advantages, demonstrating that SAP SuccessFactors is the ideal HR platform for now and the future.
SAP SuccessFactors Course in Chennai
We provide beginners the possibility to increase their skill-set in SAP SuccessFactors with practical-orientated instructions through our SAP SuccessFactors training in Chennai. Also, this course is handled by experienced certified trainers which will help you to gain functional as well as technical knowledge in SAP SuccessFactors. Our SAP SuccessFactors Training program syllabus is designed by industrial experts. After completion of SAP SuccessFactors Training in Chennai, we assure you will get expertise in SAP SuccessFactors concepts. Enroll and get started with our training program to begin a career with SAP SuccessFactors.
History of SAP SuccessFactors:
SuccessFactors was founded in 2001 by Lars Dalgaard. It started as a SaaS overall performance management software, but eventually accelerated its offerings by providing business execution software to customers. In February 2012, SAP obtained SuccessFactors, which it renamed SAP SuccessFactors. The acquisition was largely viewed as a chance to add current cloud expertise to SAP's growing portfolio, allowing SAP to offer a complete cloud-based HRM suite.
In 2012, A social collaboration solution, referred to as SAP Jam, was introduced as an integration option to help improve the way employees interact with one another and make decisions in the cloud. The tool allowed group members to share ideas, find solutions to shared enterprise problems, align their goals, and more.
SAP SuccessFactors once more increased its services to encompass recruitment advertising and posting, onboarding, and workforce analytics. The most recent version of SAP SuccessFactors, released in 2019, included functionality updates for the SAP SuccessFactors Employee Central Service Center, mobile app, and recruiting solution, to call a few. Architectural upgrades and a brand new SAP Fiori-based user interface have additionally been implemented.
Modules of SuccessFactors:
Platform
Performance & Goals
Compensation and Variable pay
Recruiting Management
Recruiting Marketing
Onboarding
Learning ( LMS)
Succession & Career Development
Employee Central
Employee Central Payroll
Workforce Planning
Workforce Analytics
SuccessFactors Mobile
SAP Jam
Integration and Middleware tools
Platform:
The SuccessFactors Platform serves as the technical foundation for the whole SuccessFactors Human Capital Management (HCM) package. It offers core functionality, consisting of the Public Profile, Talent Profile, Org Chart, Badges, email notifications, Metadata Framework (MDF), Presentations, and more. It is required when the primary SuccessFactors application(s) is configured and provides all prerequisite technical factors required to run any suite applications.
Goals and Performance:
This suite facilitates the creation, measurement alignment, monitoring, and of both organizational and personal goals. The goal plan is the idea for GM in SuccessFactors. The goals that seem in the goal plan are easy to create and edit throughout the year, by both the worker and manager. As goals are established and tracked, they become a part of the overall performance evaluation process.
Performance reviews in PM and GM help companies in measuring individual performance against company objectives and competencies, as well as personal objectives and competencies. This information feeds into any variety of other talent processes, collectively with SuccessFactors Compensation Management, Succession Planning, Learning, and Career Development.
Compensation and Variable Pay:
SuccessFactors Compensation provides a single source of all employee data for calculation of compensation components data from Employee Central or SAP ERP HCM if integrated, offering a single source of truth for the compensation process. This complex and robust bonus calculation engine permits HAEA to tie business goals and individual outcomes to the payout amount. Employee Central is the input into the compensation planning process and any compensation recommendations and changes are interfaced to EC into the salary information phase of the employee portal.
Recruiting management:
Recruiting Marketing (RMK) and Recruiting Management (RCM) combined will offer application processing and candidate management features, in addition to high-powered tools to attract and interact with candidates in one solution for HAEA. This entire recruitment solution, which includes all of the benefits of an applicant tracking system, is housed within the SuccessFactors HCM Suite, allowing HAEA to link with Employee Central position data and interface new hire transactions to EC in real-time.
Employee Central:
SAP SuccessFactors Employee Central is the core HRIS of the SuccessFactors HCM suite. It gives enterprise-level HCM functionality in an intuitive UI for HR professionals, executives, managers, and employees. It allows customers to view, maintain, audit, and file on employee and organizational data across different countries, cost centers, legal entities, and worker types. Event-based transactions, workflows, and HR methods are available to completely manage regular HR operations and activities.
Key Features of SAP SuccessFactors:
The following are key aspects of SAP Success Factors software:
Offers comprehensive HCM suite
Global expertise
Allows recruitment HR transactions
Changes and transfers position
Aids in the management of time off
Payroll timesheets reporting
Compliance and auditing integration
Crud operations on all SuccessFactors objects
Allows you to schedule queries to run at a specific time.
Allows extensible learning and development
Benefits of Using SAP SuccessFactors:
The following are some of the most major advantages and benefits of utilizing SAP SuccessFactors:
It provides scalability as well as limitless extensibility.
It provides complete end-to-end recruiting solutions.
The Performance and Goals section makes it simple to track and manage professional and personal goals.
SAP SuccessFactors makes onboarding a systematic process that helps any organization to improve their job satisfaction and time to productivity.
It helps the organization to motivate its workforce to perform at their best and produce a specific pay-for-performance culture.
It provides performance management and smoother compensation.
It allows you to create a policy that includes learning management systems.
Overview of MDF:
The MDF is a UI-based configuration and extension framework that allows you to create, modify, maintain, and delete custom objects (also known as Metadata Objects). It replaces XML-primarily based totally configuration and the want to import Master Data through CSV/Excel files. It is also leveraged through the SAP HANA Cloud Platform. At its core, the MDF provides one common set of components that are re-utilized by all objects. This is because all of the data in the SuccessFactors system is Metadata — nothing is hard-coded. These components include:
API
Controller
User Interface (UI)
Workflow
Data Access Object (DAO)
Database table
Implementation of Role-Based Permissions (RBP) Security
Logic Services
Set of Java services
Reporting integration
SAP SuccessFactors Training in Chennai
The goal of IntelliMindz is to change the way people learn. IntelliMindz can help you improve your SAP SuccessFactors skills. Developing SAP SuccessFactors abilities will set you on a successful career path. Our SAP SuccessFactors Course in Chennai will teach you the fundamentals of SAP SuccessFactors. This comprehensive SAP SuccessFactors training course is combined with real-world examples and exercises to help you put what you've learned into practice. Improving your SAP SuccessFactors expertise can assist you in finding a job, getting promoted, or starting a new career. Use this SAP SuccessFactors training program as a stepping stone to a career in cloud computing. Enroll in our SAP SuccessFactors course and get certified today to begin your SAP SuccessFactors career.
Career Opportunities with SAP SuccessFactors Training in Chennai:
After learning SAP Success Factors Course at IntelliMindz there will number of jobs. The cloud is the way of the future, and there is a significant need for cloud resources, particularly ERP cloud products. Most firms that are now using traditional ERP HR products have begun to migrate to cloud-based solutions. The very motive of SAP, obtaining Success Factors suggests the energy of the product, and the tremendous activity opportunities it's leaving to create. The common profits for a Success Factors Manager are four to five lakhs according to the annum. Most people move on to different jobs of Success Factors if they have more experience in this field.
What you'll learn
:
Learn how to implement ERP software.
Learn the different data models and set up them.
Learn to define generic objects.
Understand how to develop and update employee records and workflows.
Understand the rules and regulations for the employee central.
Learn to manage the system's security and how these are implemented in various languages.
Who can join the SAP SuccessFactors Training in Chennai:
Freshers
Graduates
Working professional
Freelancers
IntelliMindz's SAP SuccessFactors Course will teach by highly skilled and well-experienced professionals. Our
SAP
SuccessFactors Training in Chennai
has a well-structured course syllabus also provides training sessions for students in their convenient schedules. We are one of the top-most leading SAP SuccessFactors training institutes in Chennai. Enroll Now in our
SAP
SuccessFactors Course in Chennai
and contact 9655877577 for more details.
SAP SuccessFactors Training related searches
IntelliMindz Chennai,
No.160 1st Floor,
Gandhi Salai,
Velachery,
Chennai,
Tamil Nadu 600042.
 info@intellimindz.com
 +91 9655877677 / +91 9655877577
IntelliMindz- Bangalore,
Stage 12,
Outer Ring Rd,
Old Madiwala,
Jay Bheema Nagar,
BTM 1st Stage,
Bengaluru,
Karnataka 560068
 info@intellimindz.com
 +91 9655877677 / +91 9655877577
IntelliMindz – Coimbatore
54,G.K.S Nagar
Coimbatore,
Tamil Nadu 641035
IntelliMindz-Tirupur,
No.356 1st Floor,
kongu main road,
opp ESS TEE Exports,
Near chinnaswamy ammal school,
1st railway gate ,
Tirupur.
 info@intellimindz.com
 +91 9655877677 / +91 9655877577