QlikView Training in Chennai
Looking for the best institute to learn QlikView? Then IntelliMindz is the best choice for you. IntelliMindz offers the best QlikView Training in Chennai. QlikView is one of the best Business Intelligence data visualization tools. QlikView is the most adaptable BI platform for transforming data into knowledge. Our QlikView course in Chennai aims to deliver quality training that covers solid fundamental knowledge on core concepts with a practical approach. As a part of this training, you will master the core as well as implied concepts of QlikView, its products, scripting, deploying, relationships, designing, and many other concepts. IntelliMindz has the best trainers who have real-time experience. Our instructors offer 24/7 support and share their real-time experience that helps you with the interviews. After the course completion, you will achieve proficiency in deriving analytics and insights. Join QlikView certification training in Chennai and enhance your career.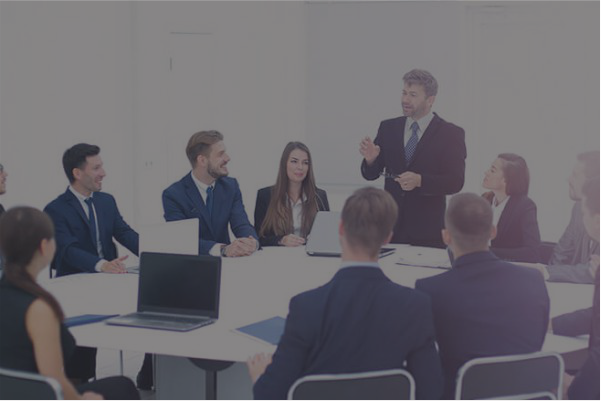 Upcoming Batch Schedule for QlikView Training in Chennai
(Class 1Hr – 1:30Hrs) / Per Session
(Class 1Hr – 1:30Hrs) / Per Session
(Class 1Hr – 1:30Hrs) / Per Session
(Class 1Hr – 1:30Hrs) / Per Session

Can't find a batch you were looking for?
Syllabus of QlikView Training in Chennai
QlikView Corporate Training in Chennai
If you are looking to Train a Group of employees in your organization then contact our Corporate Training Coordinator for more details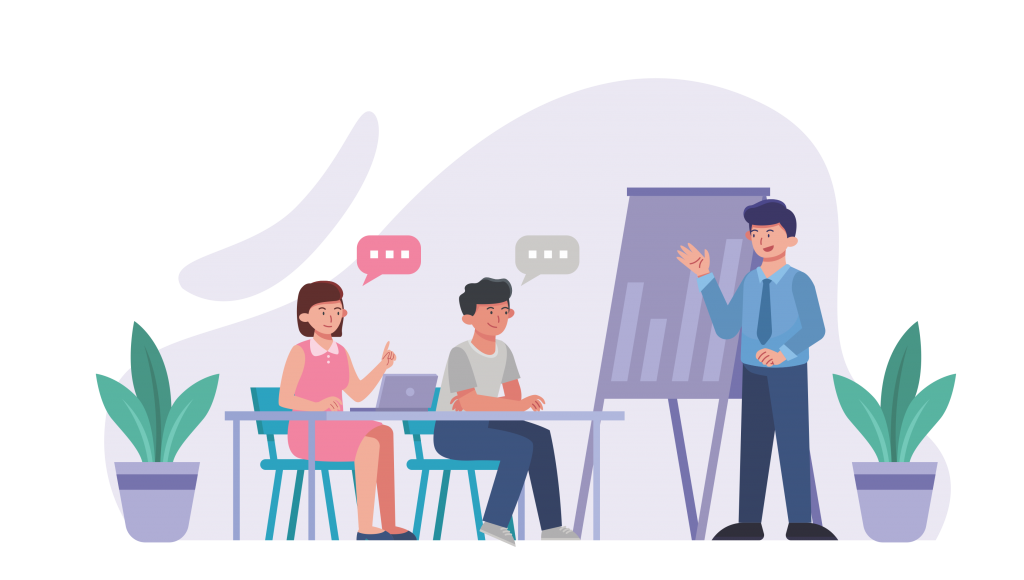 QlikView Certification Training in Chennai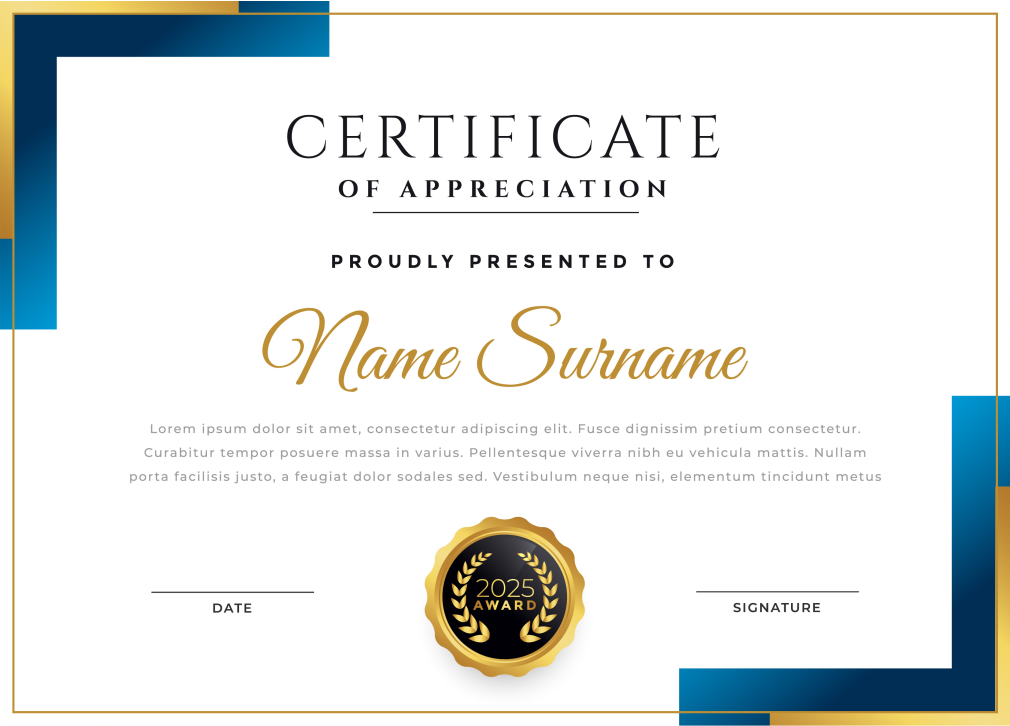 QlikView Certification Training in Chennai
IntelliMindz offers exclusive corporate cum placement training programs for fresher to get employed easily. Our training programs and course content are designed to assist learners to achieve their career goals. The trainer gives complete Independency to the student, to explore the subject and learn based on actual time projects and case studies. QlikView Training in Chennai at IntelliMindz is designed to assist learners to achieve their career goals. SAP HR certification training in Chennai at IntelliMindz offers various learning modalities, practical exposure, updated curricula, experienced and knowledgeable instructors, and other facilities crucial to completely preparing you for the certification exams. Experienced professionals with over a year of expertise in certain platforms provide training at IntelliMindz. The certification is provided after the successful completion of our training and practical-based assignment. Having our IntelliMindz QlikView certificate along with your resume helps in prioritizing your profile during the interview process, and also it opens the door for a wide range of career opportunities.
Career Assistance:
The candidate will be provided career support through resume workshops and interview preparation sessions for several roles in this technology. You would also partake in several job fairs organized by IntelliMindz regularly. Besides the above-mentioned, many other attributes make IntelliMindz is the best place to take up QlikView online training in Chennai. Join yourself in the QlikView course today.
Working on LIVE Project: You will get an opportunity to work on real-time time projects.
Flexible Timing: At IntelliMindz you will get Ultimate Flexibility. You can pick the schedule whatever suits you the best.
Affordable Fees: In our training center fees are not only affordable, but you can pay the fees in Installment.
Job Opportunities: IntelliMindz QlikView Certification course in Chennai will help the student to kick-start their career. Many companies welcome QlikView Certified professionals. IntelliMindz QlikView Certification will help you to land a job at the below-listed top MNC companies are Paypal, Syntel, Canon, ACI Consult, Aditya Birla Manics, ADO, Berenberg Bank, Deloitte, PWC, Apple, Sony, AON, Qualcomm, etc.
QlikView Training Features
QlikView Training in Chennai Trainer Profile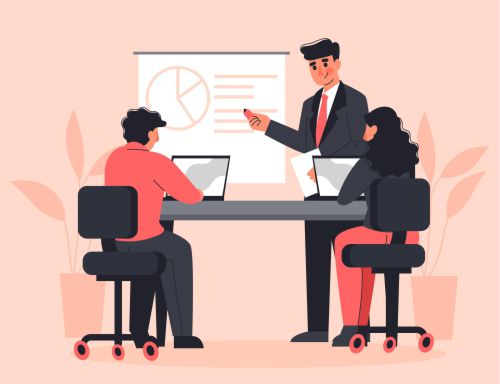 All mentors at IntelliMindz have years of important industry experience, and they have been effectively functioning as advisors in a similar space, which has made them topic specialists.
Training will be provided right from the basics to advanced concepts on QlikView
Our trainers are real-time experienced professionals with more than 10+ years of live industrial experience
Successfully Trained and placed more than 500 students
Will provide guidance on resume preparation and projects
They will  provide separate sessions will be given on Project overview and real-time scenarios
Individual attention will be given to every participant and the separate session will be given on topics required to them if required
Mock interviews will be taken at the end of the training session and FAQ will be provided on relevant Technology
I completed QlikView Training in Chennai at IntelliMindz. The trainer was good with both academic and communicative skills. I love the way they teach with the updated technology. The course material is presented clearly. The trainer responded almost immediately to my queries and I was quickly able to move ahead. Thank you IntelliMindz.
I did QlikView Training in Chennai at IntelliMindz. This course is excellent for beginners and is quite informative. The trainers delivered the course in a very smooth way and covered a lot of topics. I learned a lot from this course. I strongly recommend this QlikView course to my friends.
Hi all, I am Teja. I attend QlikView Training in Chennai at IntelliMindz. Highly satisfied with the pace, course content, and teaching method of the instructor. IntelliMindz was very helpful for me during my whole journey of this course. The instructor was very nice. They taught me all the basic concepts very nicely. They provided me the opportunity to work on live projects of my course. Thanks to the IntelliMindz team for this great course.
I joined the QlikView with IntelliMindz after searching for the best institute for QlikView Training in Chennai. The instructor was good and he was always a friendly approach with everyone. The instructor was extremely helpful and adjustable and provided the best insightful training. During the training, IntelliMindz supported me in all possible ways.
Additional Information for QlikView Training in Chennai
Qlikview is a very famous BI (Business Intelligence) tool and a leading Business discovery platform. Thriving in a world of information, we're driven to handle the Big Data issues in our everyday work, in the office. Each enterprise faces problems, associated with data curation and analysis. The dull figures and numbers regularly saturate our brains with unsolved information. We need brighter and greater effective methods of data visualization and data handling. Qlikview is one such tool that is programmed to perform data analysis, adopting higher and more effective ways of data visualization. It is one of the most popular business intelligence platforms on the market. It is essential to get familiar with Qlikview and understand the effective differences between Qlikview and significant other peers so that we can adopt the right one for our requirements.
QlikView Course in Chennai
We provide beginners the possibility to increase their skill-set in QlikView with practical-orientated instructions through our QlikView training in Chennai. Also, this course is handled by experienced certified trainers which will help you to gain functional as well as technical knowledge in QlikView. Our QlikView Training program syllabus is designed by industrial experts. After completion of QlikView Training in Chennai, we assure you will get expertise in QlikView concepts. Enroll and get started with our training program to begin a career with QlikView.
History of QlikView:
QlikView is a tool developed by Qlik Tech. Before 1996 QlikView was recognized as" Quick view, "where the term "quick "means quality, Understanding, Interaction, and Knowledge. It was founded in 1993 in Sweden, and its headquarter is in Philadelphia; however, its RnD division is still in Sweden. In the present QlikView, offices have a worldwide presence with the number of 1400 Employees, and it has a customer base of 28000 in 100 countries In its management team, there are many well-known names of the BI Development industry and served companies like Oracle, Siebel, SAP, etc. Quickview is a business discovery tool, not a business intelligence tool. Because of its flexibility, it distinguishes itself from other BI solutions. It is a patented in-memory associative processing capability and because of its power collaboration and so many other cool features that we'll discuss further. Qlikview acts like a human brain. The human brain is based on association and can search for the answer in any way. Now, the important thing to remember is that it can go into any course to find the solution, and because of this, it doesn't follow a predefined pattern to search the answer as Business Intelligence Tools do.
Overview of QlikView:
QlikView is a self-service Business Intelligence, Data Visualization tool., and Data Analytics. Self-service business intelligence is an approach to data analytics, that is followed by non-technical users who don't have any idea about business intelligence, statistical analysis, or data mining. QlikView is unique in lots of ways compared to traditional business intelligence platforms. It always maintains the relationship between the data as a data analysis tool. This relationship can be seen visually by using colors. It also shows unrelated data. Individual searches in the list boxes allow for both direct and indirect searches. QlikView is a core and patented technology that has the feature of in-memory data processing that gives the fast result to the users. It calculates aggregation on the fly and compresses the data to 10% of the original size. The link between data is not managed by either users or developers of QlikView applications. It is handled automatically.
QlikView Architecture:
QlikView's overall architecture may be split into three key components:
Front End: The front-end part of the QlikView architecture consists of all the applications, web-based programs, and software components used to engage with the information and Qlikview documents. The front end layer facilitates the user to access QlikView reports and connect live data sources with a simple drag and drop function.
Back End: The back-end component, often known as the application platform, comprises the QlikView developer and QlikView Publisher. It's a place where QlikView documents and other files in various formats are stored. Whenever you put a request to access or connect to any data source, it's obtained by the application platform and the data is shared through QlikView Publisher.
Data Source End: The data source end refers to the data access layer that is used in the ETL process (Extraction, Transformation, and Loading the data). It's the foundational layer that takes data from a variety of sources, like SAP, Excel spreadsheets, Oracle, and so on.
Features of QlikView:
Unique data discovery and global search: QlikView can be connected with a wide range of databases using custom connectors. It carries out an excessive and advanced search to boost data discovery.
 Collaboration: All of the visualization reports and insights are sharable. A user can share those reports thru a cloud or company server.
Absolute control over data: QlikView allows user-driven data discovery. Users can create models and are constantly guided by the tools about what should be a perfect interpretation of the given information.
Safe working environment: Users can operate in a secure environment with QlikView. All of the information used is extremely confidential corporate information.
Flexibility and integration: QlikView gives the customers complete flexibility in the ways they want to build their dashboard and need to process data. Users can create scripts for data mapping using QlikView tools.
Consistent reporting: QlikView provides visually attractive report templates that users can distribute as a Microsoft Office document or in any other format. And it additionally generates custom or enterprise reviews.
Associative data modeling: QlikView is based on an associative model that is stored in memory. So there is no need for IT professionals if you can write SQL select queries and understand your data.
Platform: QlikView can run only on the Windows platform, however, it is optimized for 64-bit and more than one processor.
Cost-effective: QlikView is a memory-resident application; that is why it is an extraordinarily cost-effective choice for your organization.
Economical: QlikView is very inexpensive with disk space as the amount of memory relies upon the quantity of data you want for every application.
Here are a few greater essential features of the QlikView, such as:
It's automatically maintained the data association.
Data is stored in the memory for multiple users, to offer a fast user experience.
The Data will be compressed to 10% of its authentic size.
Transparent reporting and scalability with data integration.
It has various forms of data presentation.
Fast implementation.
Visual analytics and in-direct searches.
QlikView Application:
Here are a few applications of the QlikView, such as:
It enables you to analyze the revenue data based on the various filters for a huge multinational corporation.
It allows you to create unique visualization reports based on the social media response from clients all around the world.
It allows us to make decisions based on predicting the cause and effect with the diagram by using historical data.
QlikView enables you to examine inventory, sales, work orders, and staffing usage in order to improve performance.
The tools permit us to analyze information on production, shipping, sales, and product performance.
You can quickly and easily create reports and analyses on a strategic, operational, and tactical level.
Panasonic, Canon, Shell, ING LEASE, FILA are some known companies that used the QlikView for their businesses.
Components of QlikView:
Dashboard- A development platform to create reports.
 QlikView Server (QVS)- Acts as an interface between a client and the QlikView apps or backend system.
 QlikView Developer (QVD)- A Windows-primarily based on the desktop tool.
QlikView Publisher (QVP)- Responsible for distribution and data loading.
Management Console- Centrally manages all components of the QlikView's Environment.
QlikView Training in Chennai
The goal of IntelliMindz is to change the way people learn. IntelliMindz can help you improve your QlikView skills. Developing QlikView abilities will set you on a successful career path. Our QlikView Course in Chennai will teach you the fundamentals of QlikView. This comprehensive QlikView training course is combined with real-world examples and exercises to help you put what you've learned into practice. Improving your QlikView expertise can assist you in finding a job, getting promoted, or starting a new career. Use this QlikView training program as a stepping stone to a career in cloud computing. Enroll in our QlikView course and get certified today to begin your QlikView career.
Future scope of QlikView:
QlikView has turned out to be a popular tool this is utilized by business analysts and developers. It is still one of the equipped BI tools for software development, data management, and visualization. It caters to a large spectrum of industries by offering a good number of jobs. QlikView can be used in a variety of scenarios in businesses that want to get the most out of their data. That said, one must not depend on QlikView and make it a career choice for the complete life. On the contrary, they have to cope with enhancing their business analytics and product development skills. Getting experience in a domain name like machine learning and development, data analysis, business intelligence, data warehousing, etc. may be good. To be precise, the future of QlikView is ideal but besides that, you will have to commence working in QlikSense that's an emerging tool. Both of these BI solutions are designed to provide customers with high-quality data visualization and analytic software.
Job Opportunities for Qlikview professionals:
QlikView is one of the most rapidly developing Business Intelligence (BI) and data visualization tools available on the market today. It's simple to set up, comprehend, and apply. Qlikview is an excellent starting point for people who want to improve their data visualization skills. If you are a qualified QlikView professional, you have a wide range of employment options and QlikView jobs to pick from in India. QlikView experts are in high demand from large and well-known companies. The following are some of the most popular job titles associated with QlikView:
Data Analyst,
BI Developer,
Data Consultant,
QlikView Developer,
Business Analyst,
Intelligence Analyst,
Senior Software
Developer, Data Scientist.
What you'll learn
:
Understand what is QlikView. How does it work? What makes it a useful tool in the analytics domain
Learn about editing scripts
Learn how to generate data using QlikView scripts, work with sheet objects, and create dashboards
Understand data file types and incremental load
Learn how to perform object field formatting
Learn how to perform set, indirect, and what-if analysis
Who can join the QlikView Training in Chennai:
IT experts

Analytics experts

Developers

Testers

Data analysts

Visualization experts

Data scientists
IntelliMindz's QlikView Course will teach by highly skilled and well-experienced professionals. Our
QlikView Training in Chennai
has a well-structured course syllabus also provides training sessions for students in their convenient schedules. We are one of the top-most leading QlikView training institutes in Chennai. Enroll Now in our
QlikView Course in Chennai
and contact 9655877577 for more details.
QlikView Training related searches
IntelliMindz Chennai,
No. 7/15 Second Floor,
United Colony,
Velachery Rd, Medavakkam, 
Chennai,
Tamil Nadu 600100.
 info@intellimindz.com
 +91 9655877677 / +91 9655877577
IntelliMindz- Bangalore,
Stage 12,
Outer Ring Rd,
Old Madiwala,
Jay Bheema Nagar,
BTM 1st Stage,
Bengaluru,
Karnataka 560068
 info@intellimindz.com
 +91 9655877677 / +91 9655877577
IntelliMindz – Coimbatore
54,G.K.S Nagar
Coimbatore,
Tamil Nadu 641035
IntelliMindz-Tirupur,
No.356 1st Floor,
kongu main road,
opp ESS TEE Exports,
Near chinnaswamy ammal school,
1st railway gate ,
Tirupur.
 info@intellimindz.com
 +91 9655877677 / +91 9655877577