IntelliMindz is No. 1 place to learn
SEO Training in Chennai
with all the new tactics and recommendations which is given by the most popular search engine. We are a well-established team of professionals who are having more experience in the
SEO Training Institute in Chennai
. We provide thorough practical and project-oriented SEO training in Chennai as part of our digital marketing course, which includes
SEO
, which is also the most popular course in Chennai. On-page and off-page SEO, keyword research, browsing tactics, pay-per-click, SEM, redirects, page speed, audits, internal linking, lead tracking, and other important topics are covered. This curriculum was created by IntelliMindz, an
SEO Course in Chennai
, to help students in learning SEO techniques for personal and professional use. Contact 9655877577 for more details.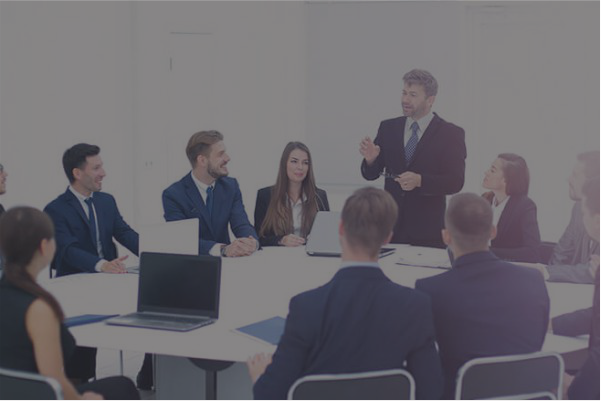 Upcoming Batch Schedule for SEO Training in Chennai
(Class 1Hr – 1:30Hrs) / Per Session
(Class 1Hr – 1:30Hrs) / Per Session
(Class 1Hr – 1:30Hrs) / Per Session
(Class 1Hr – 1:30Hrs) / Per Session

Can't find a batch you were looking for?
Syllabus of SEO Training in Chennai
SEO Corporate Training in Chennai
If you are looking to Train a Group of employees in your organization then contact our Corporate Training Coordinator for more details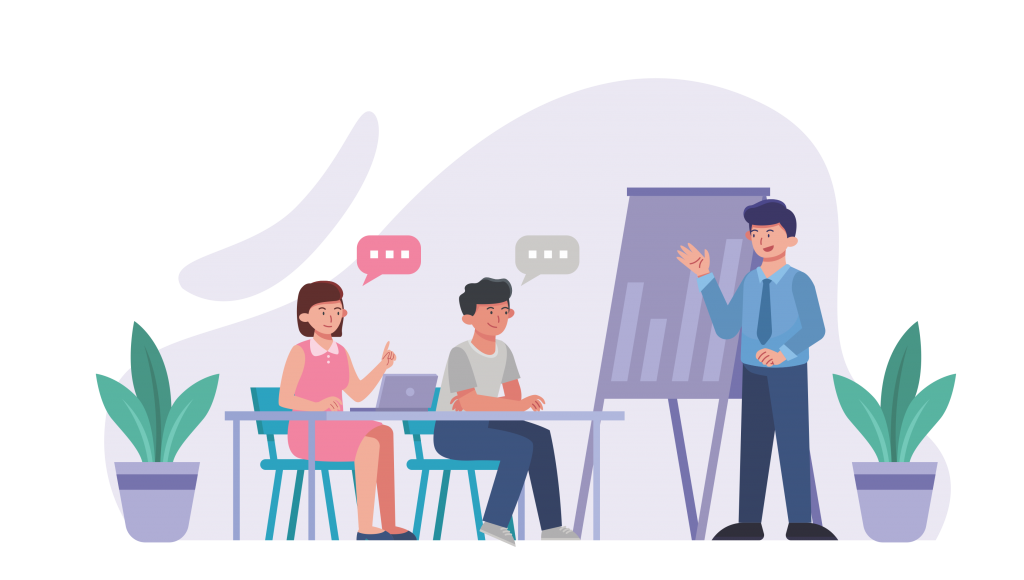 SEO Certification Training in Chennai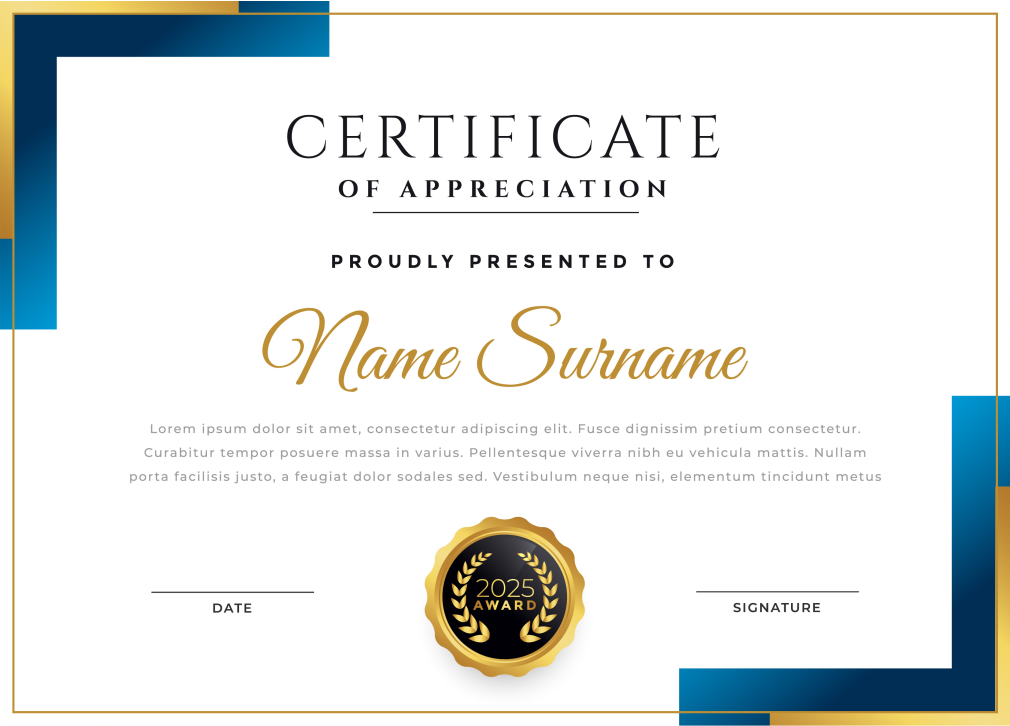 SEO Certification Training in Chennai
SEO Course Certification is one of the professional credentials which will demonstrate that the candidate has gained in-depth knowledge in SEO by using all its applications and platforms. With the real-time experience in projects provided by IntelliMindz SEO Course, Our certification states that the student has acquired all the necessary skills to work as an SEO. Having our SEO Course certificate along with your resume will help you in prioritizing your resume at the of the interview, and also it will open the door to a wide range of opportunities.
SEO Training in Chennai at IntelliMindz hones the necessary basics and skill sets that are required for an SEO professional under the support and guidance of our real-time experienced professionals. SEO Training in Chennai at IntelliMindz Is provided by experienced professionals who are having over 7+ years of experience in the SEO Platform. Our trainers will up-skill your knowledge with the relevant real-time projects in the industry.
Apart from IntelliMindz SEO Course Completion Certification, Our SEO trainers will guide and support you to learn further by enrolling in advanced SEO courses to clear the Global SEO Certification exams.
Working on LIVE Project: You will get an opportunity to work on real-time projects.
Flexible Timing: At IntelliMindz you will get Ultimate Flexibility. You can pick the schedule whatever suits you the best.
Affordable Fees: In our training center fees are not only affordable, but you can pay the fees in Installment.
Job Opportunities after completing this course: IT Sectors in India have now witnessed a steady adoption of financial which has automatically raised the demand for skilled and certified SEO professionals. So after completing our course you will be having many career opportunities.
SEO Training in Chennai Trainer Profile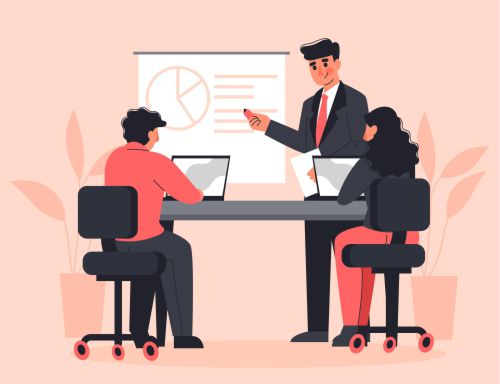 All mentors at IntelliMindz have years of important industry experience, and they have been effectively functioning as advisors in a similar space, which has made them topic specialists.
Training will be provided right from the basics to advanced concepts on SEO
Our trainers are real-time experienced professionals with more than 7 years of live industrial experience
Successfully Trained and placed more than 500 students
Will guide resume preparation and projects
They will  provide separate sessions will be given on Project overview and real-time scenarios
Individual attention will be given to every participant and the separate session will be given on topics required to them if required
Mock interviews will be taken at the end of the training session and FAQ will be provided on relevant Technology
I enrolled in SEO Training in Chennai at IntelliMindz.Overall a very nice experience. In-depth training on SEO concepts was given by my trainer. My Trainer is a real-time SEO specialist and the learning session is an easier one. Also, the classes were interactive. Thanks to my trainers and IntelliMindz.
The Best part of this institute is the experienced faculty, SEO course coverage, and optimized pace of learning. You can sit and practice for the entire day. The instructor has real-time experience as they are from reputed organizations. I have done SEO Training in Chennai and my experience was excellent. Recommend to everyone very Good Training IntelliMindz to learn and build your career.
IntelliMindz is one of the most sought out professional training institutes in Chennai and they take it seriously. I Completed my SEO Training in Chennai in about two months moving up the ladder in a practical-oriented course. We also got hands-on practice and assessments regularly. This was a great experience.
It was a great learning experience at the IntelliMindz SEO Training in Chennai. The entire course structure is designed for its students, the teaching methodology, as well as placement assistance, is really good. IntelliMindz helped me a lot to get my first job. Had a wonderful opportunity to learn under the guidance of a dedicated faculty team.
Additional Information for SEO Training in Chennai
Search Engine Optimization (SEO) is a term that refers to how well a website performs the goal of SEO is to make a website as search engine friendly as possible. SEO is a method for:
Making a website that will appear high in search engine results.
enhancing the quantity and quality of a website's search engine traffic
Understanding how search algorithms work and what human visitors might look for could aid marketing efforts.
Help in the evaluation of SEO success:
Keyword ranking.
Website traffic.
Creating an impression of your website.
Increased Revenue
Increased keyword.
Lower dependence on Paid Search.
Lowering the cost per acquisition.
SEO Course in Chennai
We offer our learners the opportunity to develop their skill-set in SEO with practical-oriented classes through our SEO training in Chennai. Also, in this course, our trainers will share some of the most common strategies SEO used in the current industry. The objective of this course is to familiarize course participants with the scope of SEO. Learn from SEO experts. Leverage our SEO to hone specific SEO skills. Gain insights on the latest strategies and techniques in SEO. Get a deep understanding of SEO through our elite SEO!
How do Search Engines work?
To offer search results, search engines execute several tasks.
Crawling
 – The process of retrieving all of a website's linked web pages. This task is carried out using a crawler or spider software (or Googlebot, in the case of Google).
Indexing
 – The process of establishing an index for all acquired web pages and storing them in a massive database from which they can be retrieved later. Essentially, indexing is the process of discovering the words and expressions that best describe a page and allocating those words and expressions to specific keywords.
Processing
 – When a search request is received, the search engine executes it by comparing the search string in the request to the database's indexed pages.
Calculating Relevancy
 – Because the search string is likely to appear on multiple pages, the search engine begins evaluating the relevance of each page in its index to the search term.
Retrieving Results
 – The retrieval of the best-matched results is the final step in search engine activities. It's just a matter of displaying them in the browser.
Hundreds of times per month, search engines like Google and Yahoo! upgrade their relevancy algorithms. When your rankings fluctuate, it's because of an algorithmic change or anything else beyond your control.
Although all search engines operate on the same basic premise, tiny differences in their relevancy algorithms result in significant differences in the relevancy of their results.
What is SEO Copywriting?
The process of authoring accessible content on a web page in such a way that it reads well for the surfer while also targeting specific search terms is known as SEO copywriting. Its purpose is to acquire high search engine ranks for the keywords that are entered.
In addition to the viewable text, SEO copywriting often optimize additional on-page features for the targeted search terms.
The concept behind SEO copywriting is that search engines prefer genuine content pages to "doorway pages," which are created solely to achieve high rankings.
What is Search Engine Rank?
When you use a search engine to look up a keyword, it returns hundreds of results from its database. The location of web pages displayed in search engine results determines a page ranking. If a search engine is putting your web page in the first position, then your web page rank will be number 1 and it will be assumed as the page with the highest rank.
The process of constructing and developing a website to achieve a high ranking in search engine results is known as SEO.
What are On-Page and Off-page SEO?
Conceptually, there are two ways of optimization:
On-Page SEO 
– It includes providing good content, good keywords selection, putting keywords incorrect places, giving appropriate titles to every page, etc.
Off-Page SEO
 – It involves link building, improving link popularity by submission to open directories, search engines, and link exchange, among other things.
Advantages of SEO:
SEO is the easiest method that helps you to make your site visible
Various SEO techniques help you to get more traffic to your websites.
The most effective way for the branding of your product is on Google.
Increase visibility on Search Engines.
Convert a local business into International Business.
Search engines can utilize SEO techniques to figure out what each page is about and how it can benefit users.
SEO Optimization Techniques:
Here are some important SEO optimization techniques:
You should look into keywords that are relevant to your business.
Determine the level of competition by identifying your competitors, using benchmarking methodologies, and determining the level of competitiveness.
Each page should have a suitable title tag.
Use proper keywords and internal linkages in your text.
When possible, use text links in your content. Get inbound links from comparable websites.
Learn as much as you can about search engine marketing strategies.
You should avoid JavaScript and Jquery
Minimizing Loading Time
SEO Training in Chennai
IntelliMindz's purpose is to transform access to education. Develop Your SEO Skills with IntelliMindz. Acquiring SEO skills puts you on a flourishing career path. Master the basics of SEO with our SEO Course in Chennai. This full set of SEO training is framed full of real-world examples and practical exercises to help you turn knowledge into action. Improving your SEO knowledge can help you find a profession, get promoted, or begin a perfect new career. Use this SEO training program as the bridge of your SEO career. Start your SEO journey today by enrolling in our course and getting certified.
Here is what you will be learning:
Get up to speed on the essential ideas of SEO.
Learn how to select the most appropriate keywords for your website (keyword research)
Find out how to increase the visibility of your site in the search engine results (on-page optimization)
Learn how to build more authority in your niche than competitors so Google puts you at the top of the search results (Off-Page Optimisation)
Who can attend SEO Training in Chennai
Individuals interested in or working in fields such as Business Intelligence, Blogging, Brand Development, Digital Solutions, Data Analysis, Web and Graphic Designing, Sales and Marketing, Entrepreneurship, Management, and others should learn SEO skills. This program is designed for people who want to work in the field of digital marketing.
IntelliMindz's SEO Course will teach by highly skilled and well-experienced professionals. Our
SEO Training in Chennai
has a well-structured course syllabus also provides training sessions for students in their convenient schedules. We are one of the top-most leading SEO training institutes in Chennai. Enroll Now in our
SEO Course in Chennai
and contact 9655877577 for more details.
SEO Training related searches
IntelliMindz Chennai,
No. 7/15 Second Floor,
United Colony,
Velachery Rd, Medavakkam, 
Chennai,
Tamil Nadu 600100.
 info@intellimindz.com
 +91 9655877677 / +91 9655877577
IntelliMindz- Bangalore,
Stage 12,
Outer Ring Rd,
Old Madiwala,
Jay Bheema Nagar,
BTM 1st Stage,
Bengaluru,
Karnataka 560068
 info@intellimindz.com
 +91 9655877677 / +91 9655877577
IntelliMindz – Coimbatore
54,G.K.S Nagar
Coimbatore,
Tamil Nadu 641035
IntelliMindz-Tirupur,
No.356 1st Floor,
kongu main road,
opp ESS TEE Exports,
Near chinnaswamy ammal school,
1st railway gate ,
Tirupur.
 info@intellimindz.com
 +91 9655877677 / +91 9655877577