SAP FICO Training in Chennai
Are you looking to enhance your skills by learning SAP FICO? Join IntelliMindz SAP FICO Training in Chennai today! SAP FICO specialists are in high demand in the IT and software industry, and it makes complete sense to advance your career with an SAP FICO certification from the best SAP FICO training institute in Chennai. FICO is one of the most popular functional modules in SAP ERP. At IntelliMindz, we combine theory and practical skills and blend them into a unique learning experience. This SAP FICO course in Chennai is designed to cover concepts from the fundamentals to the advanced level including the FICO certification exam. Our SAP FICO trainers are certified professionals with additional real-time project experience. We will guide you with practical workshops to make you feel quite comfortable with SAP FICO. In IntelliMindz the candidates have the option to select the course timings according to their convenience. We offer both Online and Offline training. Join IntelliMindz SAP FICO online training in Chennai and start your career as an SAP consultant. For more details contact us on 9655877577.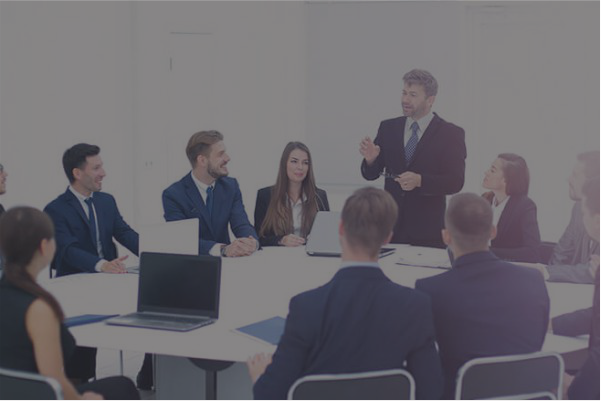 Upcoming Batch Schedule for SAP FICO Training in Chennai
(Class 1Hr – 1:30Hrs) / Per Session
(Class 1Hr – 1:30Hrs) / Per Session
(Class 1Hr – 1:30Hrs) / Per Session
(Class 1Hr – 1:30Hrs) / Per Session

Can't find a batch you were looking for?
Syllabus of SAP FICO Training in Chennai
SAP FICO Corporate Training in Chennai
If you are looking to Train a Group of employees in your organization then contact our Corporate Training Coordinator for more details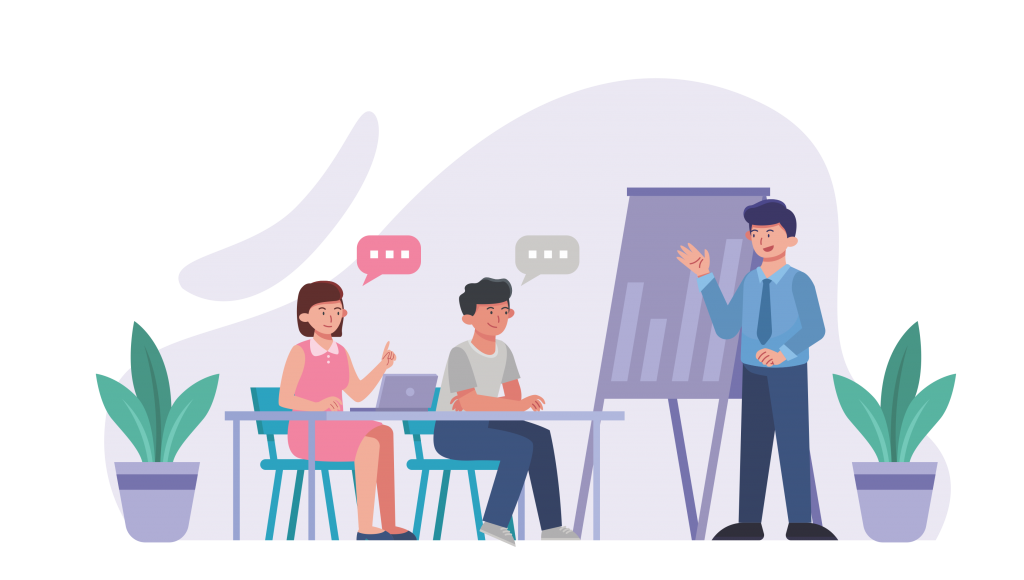 SAP FICO Certification Training in Chennai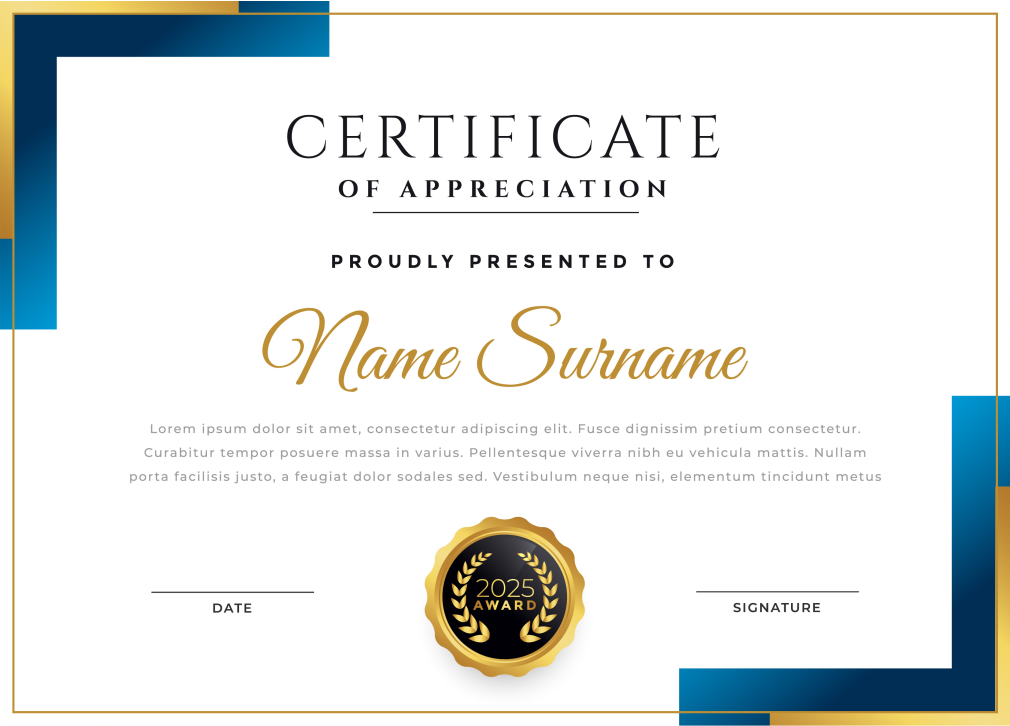 SAP FICO Certification Training in Chennai
IntelliMindz offers exclusive corporate cum placement training programs for fresher to get employed easily. Our training programs and course content are designed to assist learners to achieve their career goals. The trainer gives complete Independency to the student, to explore the subject and learn based on actual time projects and case studies. SAP Fico training in Chennai at IntelliMindz is designed to assist learners to achieve their career goals. SAP FICO certification training in Chennai at IntelliMindz offers various learning modalities, practical exposure, updated curricula, experienced and knowledgeable instructors, and other facilities crucial to completely prepare you for the certification exams. Experienced professionals with over a year of expertise in certain platforms provide training at IntelliMindz. The certification is provided after the successful completion of our training and practical-based assignment. Having our IntelliMindz SAP FICO certificate along with your resume helps in prioritizing your profile during the interview process, and also it opens the door for a wide range of career opportunities.
Career Assistance:
The candidate will be provided career support through resume workshops and interview preparation sessions for several roles in this technology. You would also partake in several job fairs organized by IntelliMindz regularly. Besides the above-mentioned, many other attributes make IntelliMindz is the best place to take up SAP FICO online training in Chennai. Join yourself in the SAP FICO course today.
Working on LIVE Project: You will get an opportunity to work on real-time time projects.
Flexible Timing: At IntelliMindz you will get Ultimate Flexibility. You can pick the schedule whatever suits you the best.
Affordable Fees: In our training center fees are not only affordable, but you can pay the fees in Installment.
Job Opportunities: IntelliMindz SAP FICO Certification course in Chennai will help the student to kick-start their career. Many companies welcome SAP FICO Certified professionals. IntelliMindz SAP FICO Certification will help you to land a job at the below-listed top MNC companies are TCS, IBM India, Accenture, HCL Technologies Ltd, CGI, Hewlett-Packard, etc.
SAP FICO Training Features
SAP FICO Training in Chennai Trainer Profile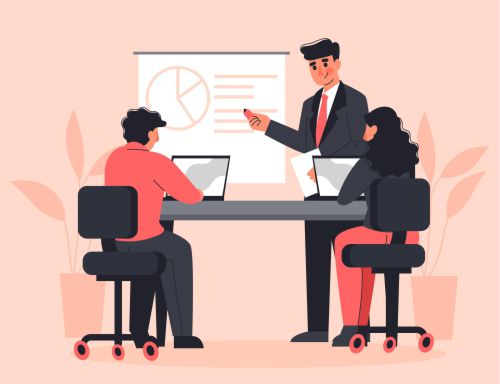 All mentors at IntelliMindz have years of important industry experience, and they have been effectively functioning as advisors in a similar space, which has made them topic specialists.
Training will be provided right from the basics to advanced concepts on SAP FICO
Our trainers are real-time experienced professionals with more than 10+ years of live industrial experience
Successfully Trained and placed more than 500 students
Will provide guidance on resume preparation and projects
They will  provide separate sessions will be given on Project overview and real-time scenarios
Individual attention will be given to every participant and the separate session will be given on topics required to them if required
Mock interviews will be taken at the end of the training session and FAQ will be provided on relevant Technology
I finished SAP FICO Training in Chennai at IntelliMindz. The trainer has an excellent knowledge of the subject and he has cleared all my doubts. I can get a lot of practical experience which helped me in learning all the FICO concepts thoroughly. All types of support were provided by this institute and the trainers. Thank you IntelliMindz for helping me to make my career in SAP FICO.
Hi, I am Shivangi. I have done my SAP FICO Training in Chennai. at IntelliMindz. The placement team is very cooperative and really supportive. The trainers are very professionals and have in-depth knowledge about the subject and they were supportive and cleared my doubts. IntelliMindz provides great opportunities to get placed in MNC. Thank you IntelliMindz.
I joined SAP FICO Course in Chennai at IntelliMindz. The trainer is technically having good exposure in delivering the concepts precisely. IntelliMindz also provides very good support and they schedule the class timings as per my routine and arrange even backup classes for me. Thank you IntelliMindz for providing such wonderful training.
I took SAP FICO Training in Chennai at IntelliMindz. Initially, I had zero knowledge of the FICO module but now I have good knowledge of each topic. The real-time practical scenarios helped me to understand the concepts. Well-structured and well-organized training with organized quiz sessions. I highly recommend and refer anyone who desires to enhance their skills in the area of SAP FICO.
Additional Information for SAP FICO Training in Chennai
The SAP FICO module is a well-designed module that covers practically all business processes in a wide range of industries. This module is widely implemented in SAP and is the best design module for reporting each externally and internally accounting process. The primary objective behind this is to collect and record all of the financial transactions which can be published by an entity and produce financial statements which are accurate at the end of the trading period. SAP Financial Accounting offers distinctly incredibly complex techniques for finance-related transaction reporting and better handling of records and accounts. It is most appropriate for specialists who have a desire of excelling in the field of finance and accounting. These days many banks, administrators, tax authorities, stockholders, or even managers are using and making use of the external reports generated by SAP FICO with their particular requirements. SAP FI integrates numerous modules and generates a single machine for the whole organization. The SAP controlling module focuses on information for internal users, whereas SAP FI draws data for external reporting procedures. The SAP FICO module enables corporate managers to gain real-time access to the firm's financial condition by addressing all of the organization's accounting and financial needs.
SAP FICO Course in Chennai
We provide beginners the possibility to increase their skill-set in SAP FICO with practical-orientated instructions through our SAP FICO training in Chennai. Also, this course is handled by experienced certified trainers which will help you to gain functional as well as technical knowledge in SAP FICO. Our SAP FICO Training program syllabus is designed by industrial experts. After completion of SAP FICO Training in Chennai, we assure you will get expertise in SAP FICO concepts. Enroll and get started with our training program to begin a career with SAP FICO.
Introduction to SAP FICO:
SAP FICO module stands for Financial Accounting (FI) and Controlling (CO). These modules of your ERP solution that has been designed to fulfill all accounting and reporting requirements. With just a click of a button, you may acquire information, analyze, prepare financial statements, reports and generate charts that can be provided to the management with greater accuracy and relevance. It helps you perform all of the accounting and controlling responsibilities on time. Both the FI and CO modules keep huge quantities of financial data and the required tools that assist you in appearing the various transactions, generating beneficial reports, and maintaining a highly reliable financial system.
SAP FICO can be integrated with other SAP Logistics modules, like –
Sales and Distribution (SD)
Quality Management (QM)
Production Planning (PP)
Materials Management (MM)
Plant Maintenance (PM)
Benefits of SAP FICO:
The most beneficial advantages of using SAP FICO are –
It generates all of the accounting data of a business in one place for dealing with finances
Other SAP modules consisting of Material management and Production planning can be included with this SAP FICO for making important decisions
All transactions generated in the logistics department can be published in real-time to the Financial Accounting modules. This allows in handling accounts better and storing these transactions properly
The SAP FI module can be used to efficiently automate credit management and collections.
SAP FI enhances the accounts payable and accounts receivable functions by imparting easy invoice payments
Companies can manage their company's cash across countries using SAP FI
Cost planning, monitoring, and reporting are all easier using SAP CO.
SAP CO offers procedures for analyzing and observing overheads required for economic reporting
The SAP FICO software assists companies in enhancing financial operations
SAP Financial Accounting (FI):
The SAP FI module records and controls a company's financial activities in real-time daily, as well as generate financial statements for external reporting.
Sub-Modules of SAP FI
General Ledger Accounting – All the postings which can be performed in SAP are recorded through general ledger(G/L) accounts. Accounts Payable – Accounts payable collects and maintains all the transactions related to vendor accounts. Accounts
Receivable – It records and maintains all of the transactions associated with customer accounts.
Bank Accounting – It deals with all of the transactions of payments like incoming payments, outgoing payments.
Asset Accounting – SAP FI-AA sub-module deals with all of the transactions associated with assets.
Travel Management – It deals with all the processes involved in business trips and travel expenses.
Features of the FI (Financial):
SAP Financial Accounting (FI) is the main module that manages all internal and external financial transactions. Its fundamental components are General Ledger Accounting (G/L), Accounts Receivable and Accounts Payable(AR/AP) processing, and Fixed Asset Accounting(AA). Bank Accounting, Funds Management, Special Purpose Ledger, Travel Management, Legal Consolidations, and more are all part of SAP Financial Accounting (FI). Let's have a look at the most essential components.
All transactions with customers and clients are kept and managed in the Accounts Receivable records.
All money payable to vendors or suppliers is tracked and managed in the Account Payables record.
General Ledger Accounting enables real-time reconciliation of financial and management accounting, opening the path for SAP's parallel accounting standards.
SAP CO (Controlling):
SAP CO is a crucial component of the SAP system since it provides operational data to management for better decision-making. As a result, it takes care of all reporting requirements. Sub-Modules of SAP CO
The important sub-modules of SAP controlling are:
Cost Centre – It is an organizational element that is responsible for recording all the expenses that are occurred within an organization. E.g. of cost centers is a department, work centers.
Product Costing — This CO sub-module estimates the costs of generating a service or a product.
Profit center – It records and maintains all of the income of an organization.
Profit Analysis – This sub-module helps an organization to track and analyze.
Features of the CO (Controlling) Module:
The Controlling module is used by the company's management to give operational insights and crucial decision-making information. It's the internal accounting viewpoint. It sums up all the operating costs and expenses of the organization, enabling management to make essential business decisions. The CO module is largely concerned with managerial accounting issues like contribution margins, profitability, and data on profit centers and cost centers, among other things. which might be associated with the internal users. Cost Element Accounting, Cost Controlling, Cost Center Accounting, Internal Orders, Profitability Analysis, Profit Center Accounting, Activity Based Costing, Product Cost Controlling, and so on are all included in the CO (Controlling) module. The FI and CO modules operate together to give users end-to-end financial accounting and controlling capabilities, assisting management in making more informed decisions.
Career Opportunity for SAP FICO:
The scope of SAP FICO is huge. SAP FICO has 2 parts / SAP modules, which are SAP Finance and SAP Controlling also including user management and configuration. A profession in SAP FICO is still good and demanding. The practical training will boom your knowledge by covering all of the essential topics and modules, With the worldwide availability and constantly being one of the high-quality ERP software in the world, the power user certification can open up jobs and opportunities for a certificated expert.
SAP FICO Consultant
Account and finance executive
SAP FICO Executive
Testing consultant (Tester)
Functional Tester
Functional Consultant
SAP FICO is the most significantly apprehended course in phrases of scope and implementation. After SAP FICO Training, there would be no shortage of job opportunities.
SAP FICO Training in Chennai
The goal of IntelliMindz is to change the way people learn. IntelliMindz can help you improve your SAP FICO skills. Developing SAP FICO abilities will set you on a successful career path. Our SAP FICO Course in Chennai will teach you the fundamentals of SAP FICO. This comprehensive SAP FICO training course is combined with real-world examples and exercises to help you put what you've learned into practice. Improving your SAP FICO expertise can assist you in finding a job, getting promoted, or starting a new career. Use this SAP FICO training program as a stepping stone to a career in cloud computing. Enroll in our SAP FICO course and get certified today to begin your SAP FICO career.
What you'll learn
:
Learn how to configure SAP FICO and End-User Activities in detail with step-by-step instructions
Learn how to use SAP FICO- Complete General Ledger Accounting
Understand the SAP FICO Complete Accounts Payable Accounting
Get more idea on SAP FICO – Complete Asset Accounting and Bank Accounting – House Bank
Learn how to complete all year-end activities in the SAP Finance Module.
Learn how to use the LSWM Data Migration Tool.
Learn how to use a variety of payment methods available in SAP
Get hands-on experience in completing tax on Sales and Purchase Configuration and testing
Who can join the SAP FICO Training in Chennai:
Freshers
Any Graduates
Working professional
Freelancers
IntelliMindz's SAP FICO Course will teach by highly skilled and well-experienced professionals. Our
SAP FICO Training in Chennai
has a well-structured course syllabus also provides training sessions for students in their convenient schedules. We are one of the top-most leading SAP FICO training institutes in Chennai. Enroll Now in our
SAP FICO Course in Chennai
and contact 9655877577 for more details.
SAP FICO Training related searches
IntelliMindz Chennai,
No. 7/15 Second Floor,
United Colony,
Velachery Rd, Medavakkam, 
Chennai,
Tamil Nadu 600100.
 info@intellimindz.com
 +91 9655877677 / +91 9655877577
IntelliMindz- Bangalore,
Stage 12,
Outer Ring Rd,
Old Madiwala,
Jay Bheema Nagar,
BTM 1st Stage,
Bengaluru,
Karnataka 560068
 info@intellimindz.com
 +91 9655877677 / +91 9655877577
IntelliMindz – Coimbatore
54,G.K.S Nagar
Coimbatore,
Tamil Nadu 641035
IntelliMindz-Tirupur,
No.356 1st Floor,
kongu main road,
opp ESS TEE Exports,
Near chinnaswamy ammal school,
1st railway gate ,
Tirupur.
 info@intellimindz.com
 +91 9655877677 / +91 9655877577