SAP SD Training in Chennai
Become an expert in SAP SD with IntelliMindz advanced learning programs. IntelliMindz is one of the top quality SAP SD training institutes in Chennai with highly experienced and skilled professional trainers delivering the courses. SAP SD is widely used in businesses to track pre-sales, sales, and post-sales transactions, define sales, order, and distribution processes, and manage the repository to effectively store information related to these functions. This course is designed by experts from the sales and distribution industry. With the in-demand training, we provide placements guidance to our candidates once they complete their training. Our team of SAP SD trainers is certified experts with more real-time experience in live projects. Our SAP SD online training includes Intensive practical training, advanced learning materials, and tools, pleasant classrooms, etc. We provide both online and offline classes for SAP SD. Join the SAP SD Certification course in Chennai to enhance your career. For more details contact us on 9655877577.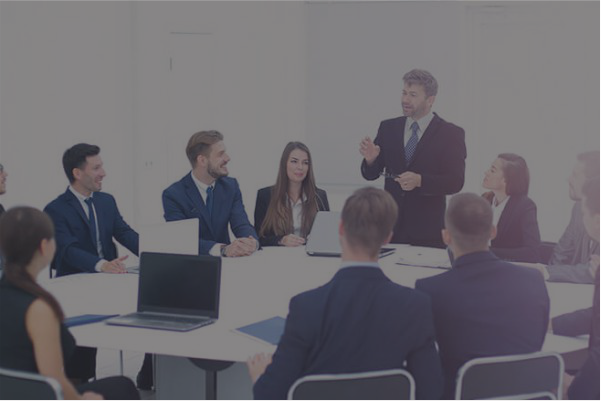 Upcoming Batch Schedule for SAP SD Training in Chennai
(Class 1Hr – 1:30Hrs) / Per Session
(Class 1Hr – 1:30Hrs) / Per Session
(Class 1Hr – 1:30Hrs) / Per Session
(Class 1Hr – 1:30Hrs) / Per Session

Can't find a batch you were looking for?
Syllabus of SAP SD Training in Chennai
SAP SD Corporate Training in Chennai
If you are looking to Train a Group of employees in your organization then contact our Corporate Training Coordinator for more details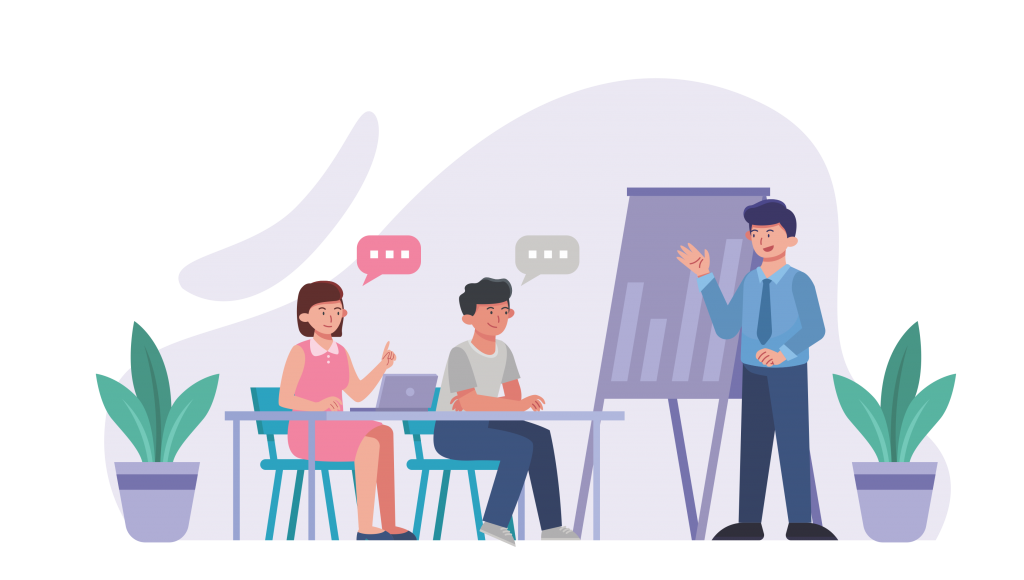 SAP SD Certification Training in Chennai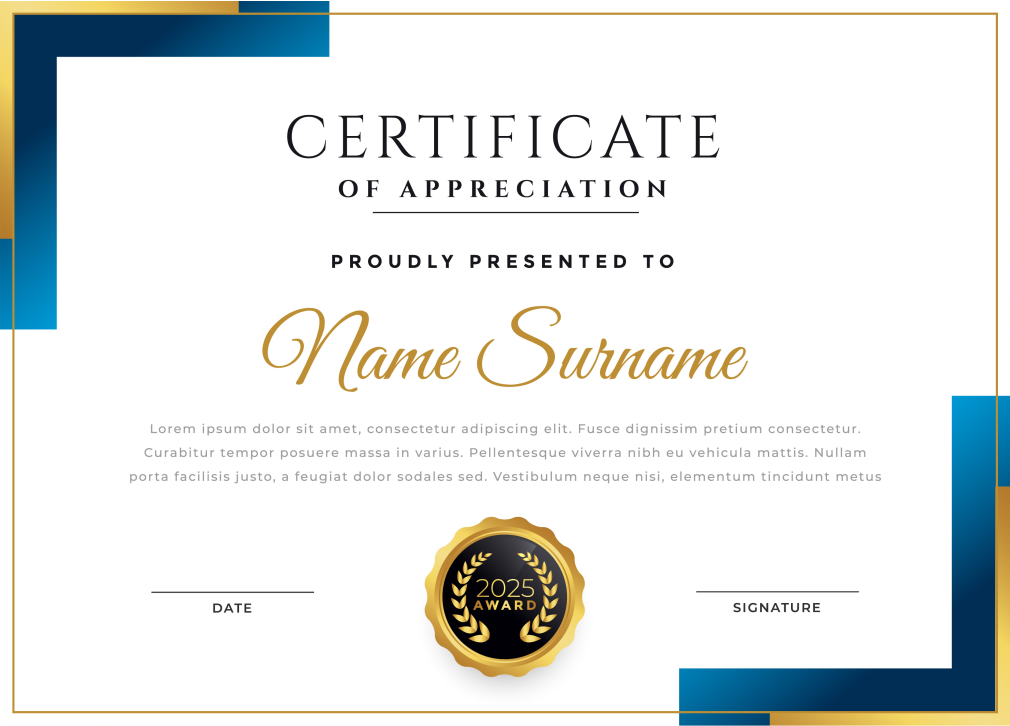 SAP SD Certification Training in Chennai
IntelliMindz offers exclusive corporate cum placement training programs for fresher to get employed easily. Our training programs and course content are designed to assist learners to achieve their career goals. The trainer gives complete Independency to the student, to explore the subject and learn based on actual time projects and case studies. SAP SD training in Chennai at IntelliMindz is designed to assist learners to achieve their career goals. SAP SD certification training in Chennai at IntelliMindz offers various learning modalities, practical exposure, updated curricula, experienced and knowledgeable instructors, and other facilities crucial to completely preparing you for the certification exams. Experienced professionals with over a year of expertise in certain platforms provide training at IntelliMindz. The certification is provided after the successful completion of our training and practical-based assignment. Having our IntelliMindz SAP SD certificate along with your resume helps in prioritizing your profile during the interview process, and also it opens the door for a wide range of career opportunities.
Career Assistance:
The candidate will be provided career support through resume workshops and interview preparation sessions for several roles in this technology. You would also partake in several job fairs organized by IntelliMindz regularly. Besides the above-mentioned, many other attributes make IntelliMindz is the best place to take up SAP SAP SD online training in Chennai. Join yourself in the SAP SD course today.
Working on LIVE Project: You will get an opportunity to work on real-time time projects.
Flexible Timing: At IntelliMindz you will get Ultimate Flexibility. You can pick the schedule whatever suits you the best.
Affordable Fees: In our training center fees are not only affordable, but you can pay the fees in Installment.
Job Opportunities: IntelliMindz SAP SD Certification course in Chennai will help the student to kick-start their career. Many companies welcome SAP SD Certified professionals. IntelliMindz SAP SD Certification will help you to land a job at the below-listed top MNC companies are HCL, Wipro, Dell, Accenture, Google, CTS, TCS, IBM, etc.
SAP SD Training in Chennai Trainer Profile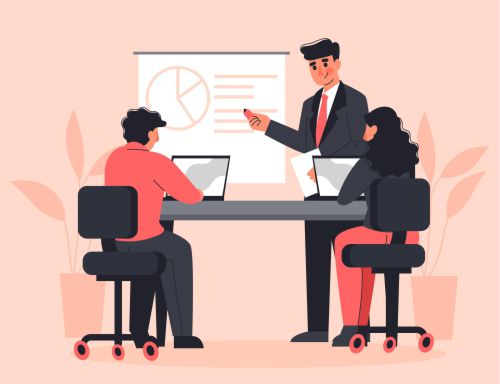 All mentors at IntelliMindz have years of important industry experience, and they have been effectively functioning as advisors in a similar space, which has made them topic specialists.
Training will be provided right from the basics to advanced concepts on SAP SD
Our trainers are real-time experienced professionals with more than 10+ years of live industrial experience
Successfully Trained and placed more than 500 students
Will provide guidance on resume preparation and projects
They will  provide separate sessions will be given on Project overview and real-time scenarios
Individual attention will be given to every participant and the separate session will be given on topics required to them if required
Mock interviews will be taken at the end of the training session and FAQ will be provided on relevant Technology
I have taken SAP SD Training in Chennai at IntelliMindz. The trainer is very good knowledge about the subject and everything explain with a real-time example. It helped me to understand the SD process clearly. I recommend this SAP SD course to my colleagues. Thank you IntelliMindz.
I enhanced my SD skills by taking SAP SD Training in Chennai at IntelliMindz. The trainer was an expert in the SD domain and solved all my queries in a very satisfactory manner. Proper training with related study materials was provided by the trainers. The trainers made complicated topics easy. Thank you IntelliMindz for your support.
I learned SAP SD Training in Chennai at IntelliMindz. I acquired an in-depth understanding of all concepts of the SAP SD module and the instructors were skilled and helped me throughout the entire syllabus of the course. The duration of the course was enough for all modules and projects. I thank my SAP SD certification trainer and IntelliMindz training for this great course.
I joined SAP SD Training in Chennai at IntelliMindz. The trainers at IntelliMindz were very helpful and professionals. I have got a job in MNC after completion of my SAP SD certification course from IntelliMindz. I thank my SAP SD certification trainers and IntelliMindz for supporting me.
Additional Information for SAP SD Training in Chennai
SAP Sales and Distribution (SD) is one of the most commonly used modules. It is imparted in the SAP SD Certification program that helps businesses to manage their data and perform effectively. SAP (System Application and Products) become initiated by SAP AG originated in Germany. It is an enterprise resource planning software product that permits organizations in integrating numerous business processes through a single unified system. SAP has come a long way in adopting several modules for various processes in an organization since it began its journey focusing on inventory management. Today, SAP has been adopted by a host of companies from across the globe to beautify the process works in various departments. SAP offers a variety of modules for various job functions, ranging from human resource management to sales and distribution, and from financial accounting to controlling.
SAP SD Course in Chennai
We provide beginners the possibility to increase their skill-set in SAP SD with practical-orientated instructions through our SAP SD training in Chennai. Also, this course is handled by experienced certified trainers which will help you to gain functional as well as technical knowledge in SAP SD. Our SAP SD Training program syllabus is designed by industrial experts. After completion of SAP SD Training in Chennai, we assure you will get expertise in SAP SD concepts. Enroll and get started with our training program to begin a career with SAP SD.
Introduction to Sales and Distribution:
SAP SD module is one of the company's most important ERP modules. SAP service and distribution are concerned with improving sales and customer distribution data and operations. It is used to store an organization's customer and product data. SAP SD helps to manage the shipping, billing, selling, and transportation of services and products of a company. From raising a quotation through a sales order and billing for a product or service, the SAP Logistics module manages client relationships. It works intently with different SAP modules towards effective process work. Financial accounting (FI), materials management (MM), controlling (CO), and production planning (PP), among other modules, are all integrated by SAP SD. All those collaborate and enhance the work process in enterprises.
SAP SD Enterprise Structure:
An enterprise structure of an organization is split into distinct tiny functional units for the easy functioning of commercial enterprise processes. The organizational units when grouped collectively, form the structure of an organization. The SAP SD module's major organizational units are Sales Organization.
Distribution Channel
Division
Sales Group
Sales Office
Sales Area
Sales Organization: –
The Sales Organization is the highest level organizational unit in the Sales and Distribution module. It is responsible for all sales and service activities in the company.
Distribution channel: –
A distribution channel refers to the process of selling or distributing goods and services to the customers.
Division: –
A division is a collection of products or a product line.
Sales Group: –
A sales group is a group of people working within an income office for various tasks.
Sales Office: –
A sales office is a location within a business where a group of employees works together to make sales.
Features of SAP SD module:
The most important aspects of the SAP SD modules are:
Price and Taxation: – It allows you to compare the prices of goods and services under various conditions, such as a customer's refund or discount.
Availability Check: Determine whether a product is in stock at a company's warehouse by conducting an availability check.
Billing and Invoice: Assists you in creating bills and invoices.
Material Determination: Assists you with determining the specifics of materials based on a certain condition.
Credit Management: It is a technique for keeping track of a client's credit limits. It can be figured in different ways simple credit checks and automated credit checks.
Account Determination: Assists you in determining client information based on a condition type.
Key Components in SAP SD:
Some of the key components in the SAP SD are −
Master Data
Basic Functions
Sales
Shipping
Transportation
Foreign Trade
Billing
Sales Support
SAP-SD-MD (Master Data):
SAP SD user consists of master data and the process involves tracking each transaction inside the data.. Customer master data, material master data, production records, price conditions records, and credit management are all included in the sales and distribution master data. From order to cash process, the complete flow is recorded in this module.
SAP-SD-BF (Basic Functions):
The SAP SD configuration ensures a smooth workflow across all primary functions in the sales and distribution area. Pricing, output, and other fundamental functions are examples of basic functions. The amount of pricing used for a specific sale and the output result from the same and so on.
SAP-SD-SLS (Sales):
The SAP SD sales manage the minute details of every sale that is taken place. This module keeps track of everything from product data to client information, pricing, feedback, and the sales process.
SAP-SD-SHP (Shipping):
Sales are closely related to shipping and delivery. A Product desires to be rightly shipped and delivered to the customer. There are specific techniques of shipping and this module track each one used for every delivery. This module records the entire procedure from shipping through delivery and return.
SAP-SD-TBA (Transportation):
This SAP SD component works carefully with the above shipping module. A product can be couriered or manually delivered. The mode of transportation is distinct for each one and is being tracked via this module.
SAP-SD-FTT (Foreign Trade):
This component helps a department to handle the data associated with foreign trade which includes both imported products and products exported outside. This module works best for firms involved with trade across nations.
SAP-SD-BIL (Billing):
Billing is a major part of sales. Customers can pay either online using a debit or credit card, through cash on delivery, or by using pay pal account, and so on. To maintain a proper track for future reference, every invoice detail is recorded through this module.
SAP-SD-CAS (Sales Support):
From selling a product to retaining it for a process, clients continuously engage with the sales team. This module records and reports the information exchanged between the sales team and clients when providing product support.
Advantages of SAP SD Configuration in Enterprises:
Track of sales transactions
Record or pre-sale and post-sale process
Tracks sales data along with team performance
Defined process for sales and distribution
Categorization of diverse sales and process
Effectively manage sales documents in a unified system
Characteristics of SAP SD:
Some of the important characteristics of SAP SD are –
Helps in the calculation of prices for goods and services. Conditions including discounts and rebates are also offered to the customer
Determines customer details as per conditions
Helps in the creation of bills, transactions, and sales records
Assists businesses in developing business processes for billing and promoting products
SD's real-time currency rate database enables in changing diverse international currencies
Handle complicated pricing schemes and rebate processing for customers
The Sales Information System allows simple sales reporting through sorting and storing information
Any user can enter basic order information into the software. They can find out information concerning levels of the order and schedule line records
Makes batch processing of orders, shipments, and sales files easier
You can use this software to check the provision of products in the company's inventory
Offers automated credit checks and simple credit checks. This enables in handling the credit limits of customers
SAP SD Training in Chennai
The goal of IntelliMindz is to change the way people learn. IntelliMindz can help you improve your SAP SD skills. Developing SAP SD abilities will set you on a successful career path. Our SAP SD Course in Chennai will teach you the fundamentals of SAP SD. This comprehensive SAP SD training course is combined with real-world examples and exercises to help you put what you've learned into practice. Improving your SAP SD expertise can assist you in finding a job, getting promoted, or starting a new career. Use this SAP SD training program as a stepping stone to a career in cloud computing. Enroll in our SAP SD course and get certified today to begin your SAP SD career.
Here what you'll learn,
Understand the SD with other modules of SAP
Learn the enterprise structure participating in sales and distribution
Create a Master record for material, customer, partners, and all
Learn how to Maintain documents related to sales, distribution, and billing
Learn how to work in pre-sales activities covering sales document structure, inquiries, and quotations
Understand how to handle different types of sales and all supporting activities
Learn Control and process delivery and shipping
Understand maintain prices, surcharges, and discounts
Who can join the AJAX Training in Chennai:
Freshers

SAP End-User

Business Analyst

Aspiring SAP SD Consultant

Customer Relationship Analyst

Freelancers
IntelliMindz's SAP SD Course will teach by highly skilled and well-experienced professionals. Our
SAP SD Training in Chennai
has a well-structured course syllabus also provides training sessions for students in their convenient schedules. We are one of the top-most leading SAP SD training institutes in Chennai. Enroll Now in our
SAP SD Course in Chennai
and contact 9655877577 for more details.
SAP SD Training related searches
IntelliMindz Chennai,
No. 7/15 Second Floor,
United Colony,
Velachery Rd, Medavakkam, 
Chennai,
Tamil Nadu 600100.
 info@intellimindz.com
 +91 9655877677 / +91 9655877577
IntelliMindz- Bangalore,
Stage 12,
Outer Ring Rd,
Old Madiwala,
Jay Bheema Nagar,
BTM 1st Stage,
Bengaluru,
Karnataka 560068
 info@intellimindz.com
 +91 9655877677 / +91 9655877577
IntelliMindz – Coimbatore
54,G.K.S Nagar
Coimbatore,
Tamil Nadu 641035
IntelliMindz-Tirupur,
No.356 1st Floor,
kongu main road,
opp ESS TEE Exports,
Near chinnaswamy ammal school,
1st railway gate ,
Tirupur.
 info@intellimindz.com
 +91 9655877677 / +91 9655877577